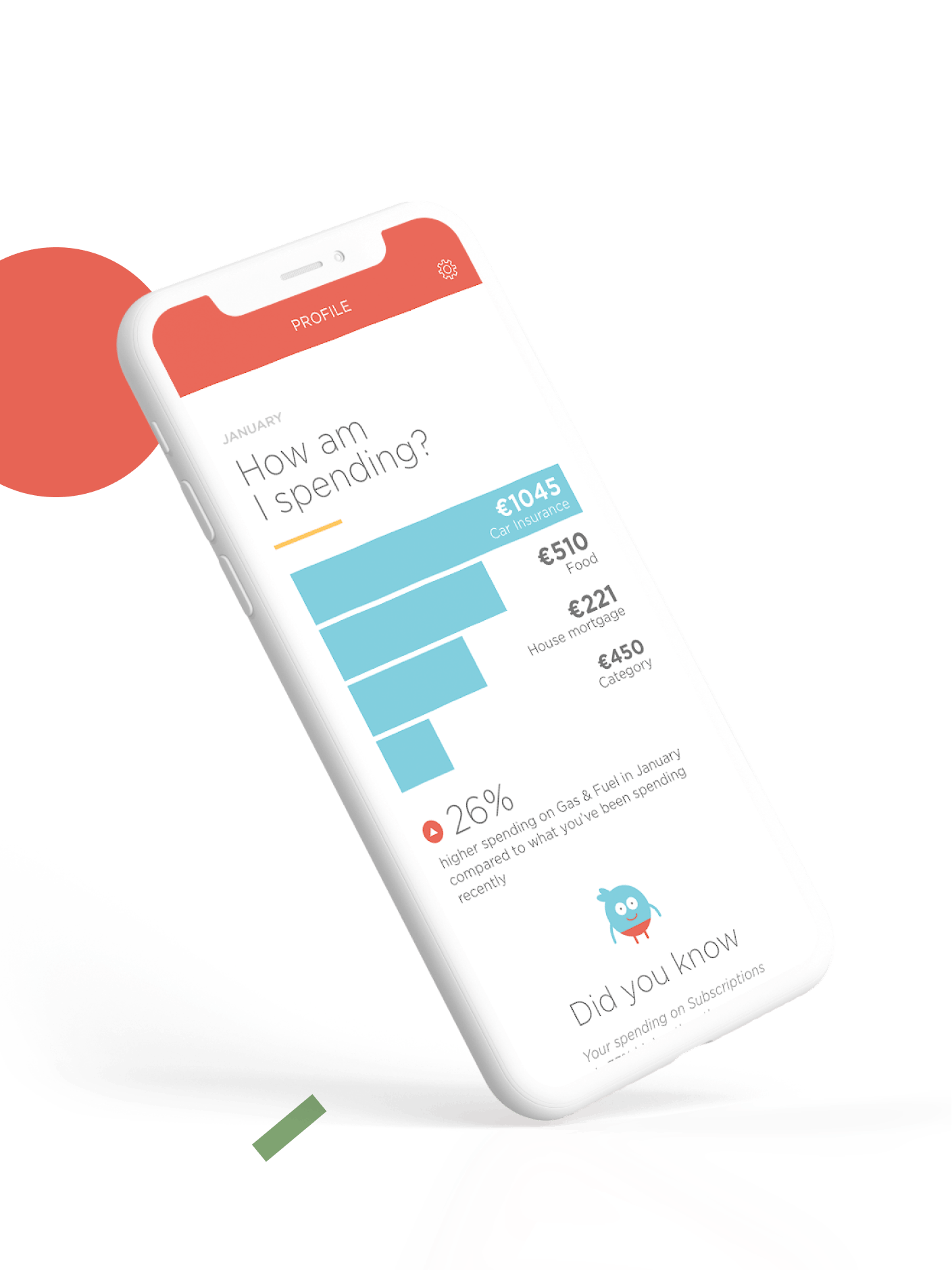 Our Products make
digital banking personal
Our award-winning digital banking platform helps leading financial institutions utilize data to meaningfully engage with their customers and develop new revenue streams.
Data Management
Gain insights for your bank - Provide insights to your customer
Through our market-leading consolidation, merchant mapping and categorization technology, your bank gains valuable insights into the financial health and habits of your customers, while they too benefit from the automatic sorting of their transactions.
Data Consolidation & Enrichment
Consolidate, enrich and optimize personal finance data for digital channel innovation.
Data Discovery
Discover new patterns and high-potential customer segments with audiences.
Aggregation Hub
Provide customers with access to their bank accounts and credit cards from other banks.
Finance Management
Build long term customer relationships in banking
Our digital banking APIs enables your bank to deliver innovative, engaging, and gamified banking solutions to your customers. Build long term customer loyalty by providing a proactive and personalised financial coach who can inspire them to take control over their financial health.
Personal Finance Management
Empower customers to take control of their personal finances with our state-of-the-art PFM.
Business Finance Management
Provide your business customers the tools they need to grow and operate successfully.
Cashflow Assistant
Help your customers avoid the vicious circle of high overdrafts and late payments.
Beyond Banking
Create revenue
- Drive customer engagement
Meniga has designed innovative ways for your bank to generate new sources of revenue and to push your customer engagement even further. Meniga Rewards, Meniga Market Reports and Carbon Insights are unique products that can provide powerful competitive insights, uncover hidden revenue streams and improve your banks CSR strategy.
Cashback Rewards & Market Intelligence
Help customers save with personalised cashback rewards & give businesses a competitive advantage with market analytics.
Carbon Insights
Empower customers with insights on their carbon footprint and make your CSR strategy more robust.
Services
Build the banking apps
your customers love
Banks need to be quick to market, and they need to deliver the right features and functionality for their customers. Our banking innovation workshops ensure that your bank will prioritize the right kind of banking apps and functionality.
Innovation
Workshops
Meniga offers UX workshops, best-practice guidelines, joint design sprints and extensive integration support when required.