One of the year's highlights for the Meniga team was attending and presenting at the FinovateFall 2019 event in New York City. The event demonstrated the vibrancy and innovation of the fintech industry.
It was attended by a record-breaking number of more than 1.600 professionals in the banking and fintech industries. Our demo featured a completely new way for banks to use transaction data to enable their customers to battle climate change. You can watch our demo below:
Demonstrating the fintech future
More than 120 banking and tech experts presented at the event and some 80 companies demoed their solutions at the event. Speakers and demoing companies included start-ups, tech giants, large financial institutions, community banks, and credit unions — from New York City and beyond. Interestingly, over half of the demos were presented by new companies or product debuts.
The demos featured business intelligence, chatbots, digital banking, money-management tools, financial planning, insurance, payments, risk management, security, wealth management, and more. We came away from the event with our brains buzzing with new ideas and inspirations.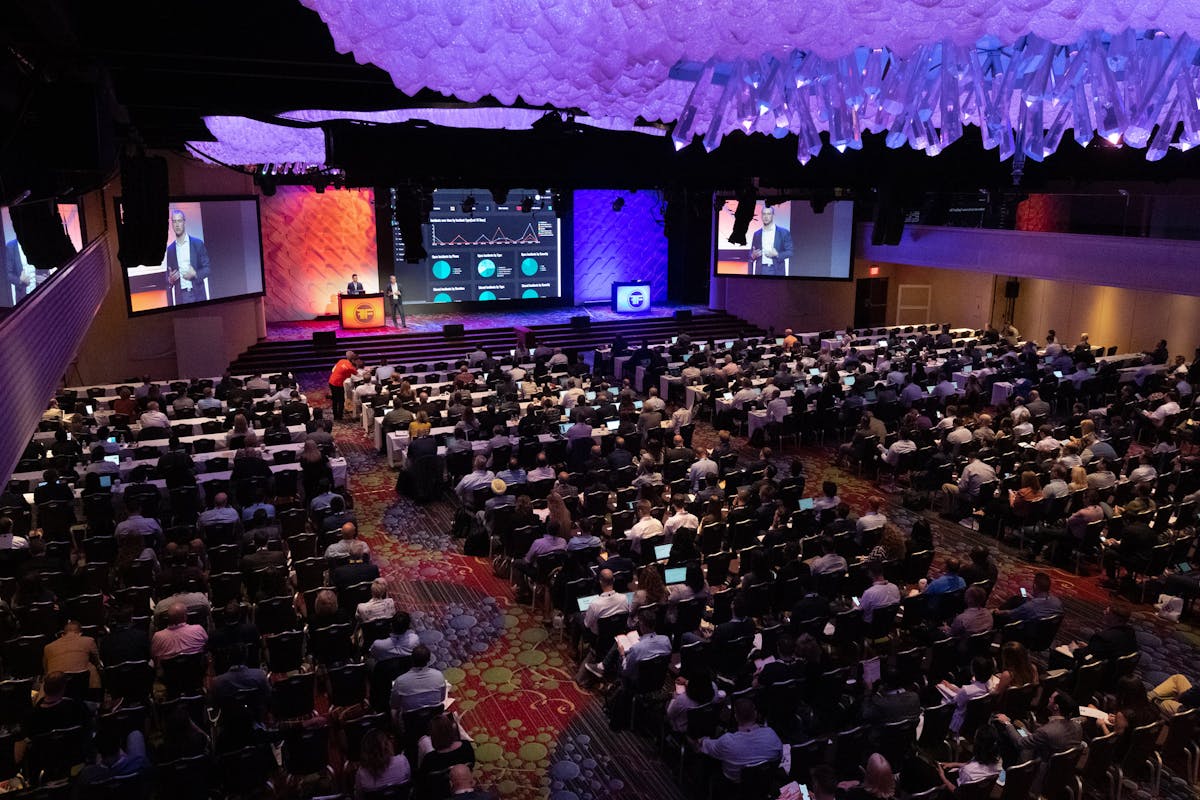 This is what our guests were excited about
The conversation at the Meniga booth was really diverse and inspirational. We talked to our guests about such exciting things as Artificial Intelligence (AI), improved customer service, personalization products, and internal automation.
We added significantly to the buzz by presenting a whole new way for banks and their customers to take meaningful action to offset their climate footprint, based on people's actual purchasing behavior. It was gratifying to see how many people came to us and expressed how pleased they were that a fintech company was helping banks to be socially responsible.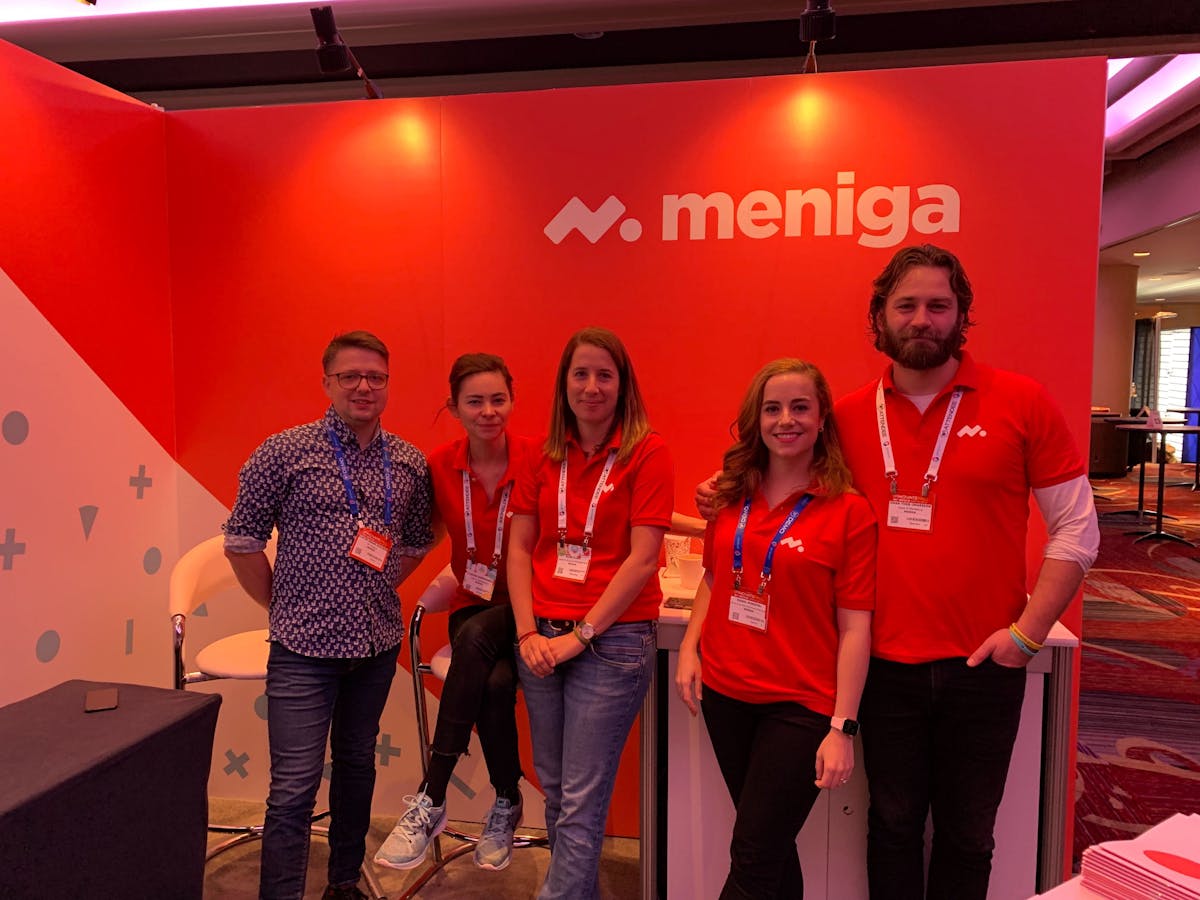 How to fight climate change in your banking app
Money management tools are a regular feature of FinovateFall demos. Such tools demonstrated this year ranged from white-label platforms designed for financial institutions and banks to simple apps designed for B2C capacity.
Our very own VP of Product, Ólafur Óskar Egilsson, and Isabel Moratiel, Business Development Manager took things a little further. Their focus was on how banking apps can enable people to understand and reduce their carbon footprint.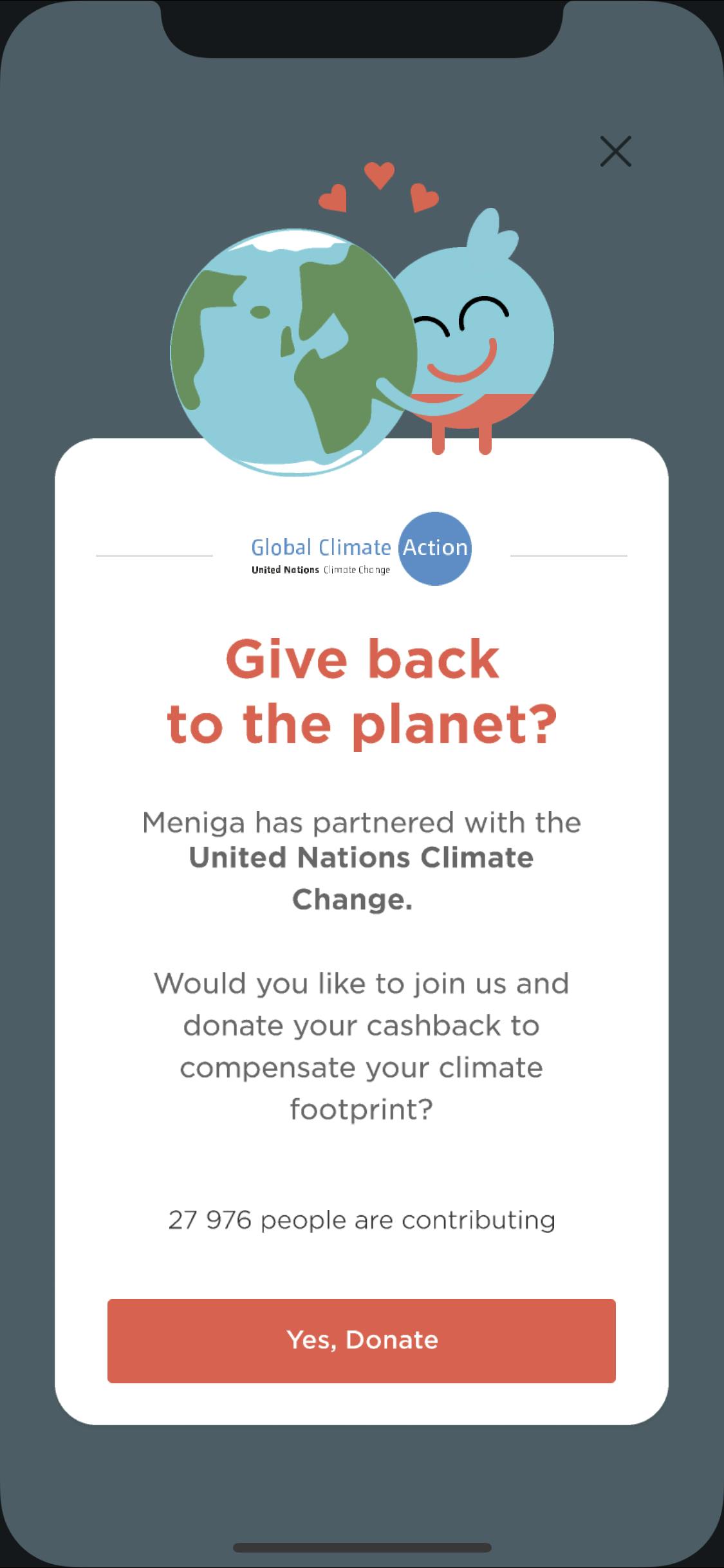 Rewarding demo
The starting point in our demo was Meniga's mission of improving people's financial lives. We showed Meniga's new and revolutionary cashback rewards platform which is already up and running in Scandinavia.
It is built on top of our transaction processing and enrichment services and brings together innovative banks, market-leading businesses and savvy people. Since it is based on real-life transaction data, it both eliminates costs for marketing and ensures that people receive highly relevant offers.
● People get more out of their hard-earned money
● Businesses reach the right consumers
● And banks increase customer engagement
Giveback to Earth
Ólafur and Isabel then moved on to demonstrate how Meniga is partnering with the United Nations climate change initiative to help people donate their cashback to a worthy cause. People can pledge their cashback rewards to important United Nations projects which are designed to reduce carbon emissions. In Sweden and Finland where the Rewards platform is live, some 20% of users have already pledged their money to offset their carbon footprint.
They have offset over 800 tons of CO2 which equals the carbon footprint of about 160 global citizens. This is just one way how banks can use their incredibly valuable transaction data to build meaningful features for their customers.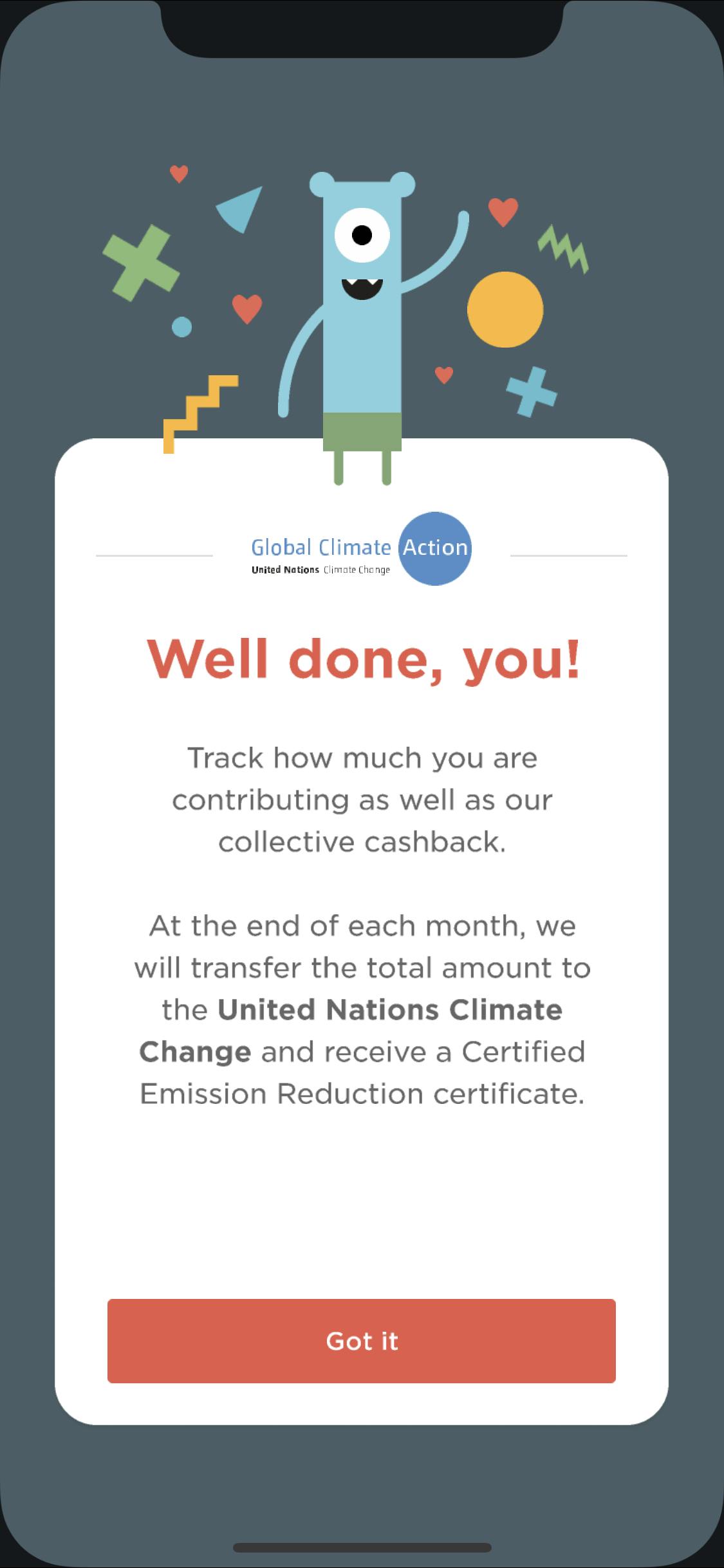 See you at Finovate Asia 2019
It was a fantastic and inspiring Finovate Fall 2019. We are already looking forward to seeing you at Finovate Asia 2019 which will take place at the Marina Mandarin in Singapore on the 14th — 15th of October.
About FinovateFall 2019
The 2019 FinovateFall event took place on September 9th — 11th at the New York Marriott Marquis. It featured more than 120 expert speakers, more than 80 live demos and was attended by more than 1.600 key influencers.