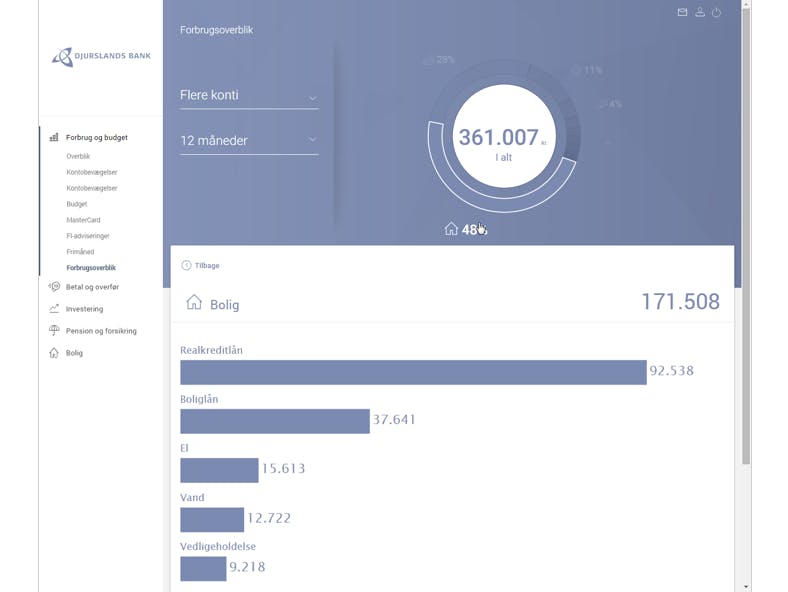 Meniga is proud to announce that Bankdata — one of the largest provider of IT services to banks in Denmark — has implemented Meniga's Personal Finance Management (PFM) solution which is, as of today, live and fully integrated with the online banks of 11 banks in Denmark, including the 3rd largest, Jyske bank. The solution reaches over 1 million customers, representing 20% of the Danish retail banking market.
Bankdata chose to partner with Meniga — the European leader in PFM software — to enhance the digital platform of the 11 Danish banks it serves and to improve the user experience of their online and mobile banking. Key features include: Automatic categorization and visualization of expenses; a single view of transactions from all accounts and cards including an ultra-fast search. The aim is to allow online and mobile banking users to intuitively and effortlessly understand and manage their household's finances.
The partnership reinforces Bankdata's mission to meet customers´ needs for secure and reliable digital banking as well as provide innovative solutions and world-class digital banking. The launch now is only the beginning as Bankdata and Meniga will continuously improve the offering moving towards transforming the online and mobile banks into a product, that help people with advice and overview on their finances.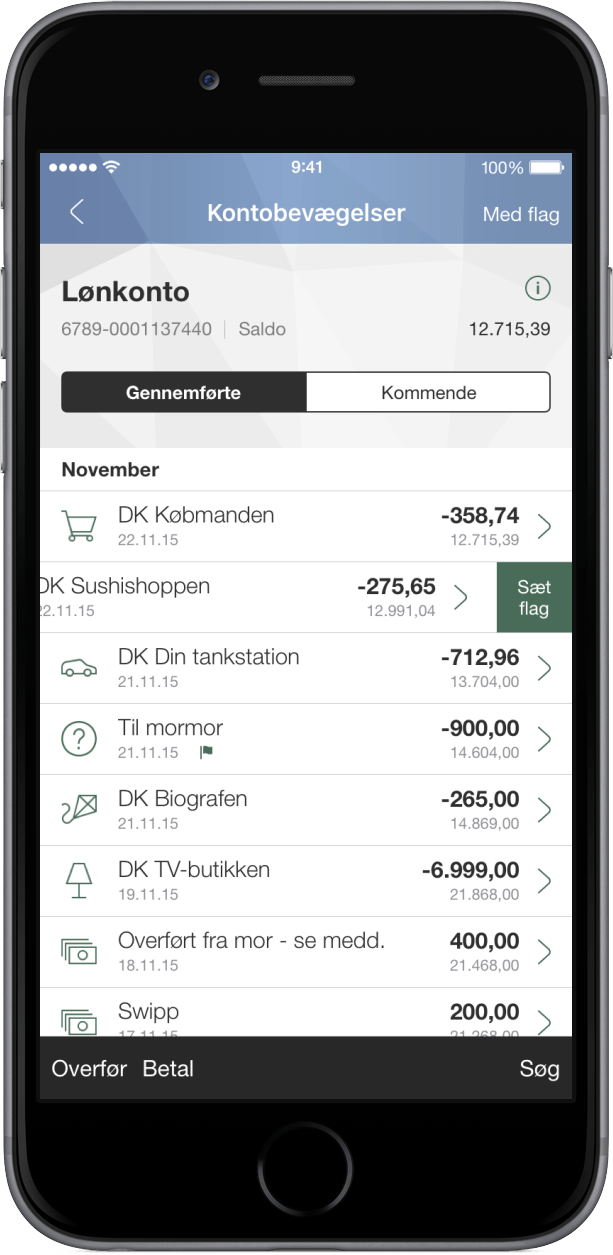 "We are happy to bring state-of-the-art Personal Finance Management to our online and mobile banking platform used by the 11 Danish banks that we serve. It is in line with our strategy of making the online bank richer and more personal", said Thomas Dalsgaard, Head of Virtual Banking Development, at Bankdata. "The collaboration with Meniga has been very productive and their market-leading PFM, data enrichment and analytics solutions play an important role in our future digital banking strategy. It is a partnership we expect will bring even more value in the future as we fully intend to provide some of the best online banking experiences in Denmark."
"Meniga's mission is to help banks innovate and make online and mobile banking smart, personal, and delightful to use, and we are proud of our role in supporting Bankdata in building their future digital banking platform", said Georg Ludviksson, Co-Founder and CEO of Meniga. "We have been extremely impressed with Bankdata's world-class technical know-how, professional project execution, and particularly their ambitious goal to create an online banking user experience second to none."
About Bankdata
Bankdata was founded in 1966 and is one of the biggest financial IT companies in Denmark providing comprehensive IT solutions, reliable banking services and maximum security to 11 Danish banks, including Jyske Bank and Sydbank, who are ranked as the third and fourth largest banks in the Danish market. All 11 banks are members of the Bankdata organization and are active participants in the planning and development of Bankdata's activities.
About Meniga
Meniga was founded in 2009 and is the European market leader of white-label Personal Finance Management (PFM) and next-generation online banking solutions, reaching over 25 million online and mobile banking users across 16 countries. Meniga's award winning solutions help retail banks across the world dramatically improve their online and mobile banking user experience through innovative solutions designed to get people to think about and engage with their finances. Meniga was awarded "Best of Show" in 2011, 2013, and 2015 at Finovate Europe, Europe's most prestigious financial technology conference. Meniga's offices are in Reykjavik, Stockholm and London.