Meniga's CMO & VP Business Development, Bragi Fjalldal, strongly believes this move should help create a healthy approach towards financial planning in the UK.
"Progressive banks have already developed technologies to help their customers avoid unnecessary financial penalties," he stated, adding that now the rest will have to catch up.
Banks need to align their own incentives with the financial health of their customers. Anything else is an unsustainable strategy and short-term thinking."
Banks brought in around £2.3 billion ($3.1 billion) in revenue from overdrafts in 2016, according to the FCA. Unarranged overdrafts made up 30% of this figure, causing consumers to pay £450 ($600), on average, in fees.
In a 2018 study performed by Business Insider on what trends would have the biggest impact on retails banks through 2020 — "changing customer behaviour and demands" came in first with a big lead of 58%. The study supports FCA's thoughts that banks need to improve their user experience and serve their customers better.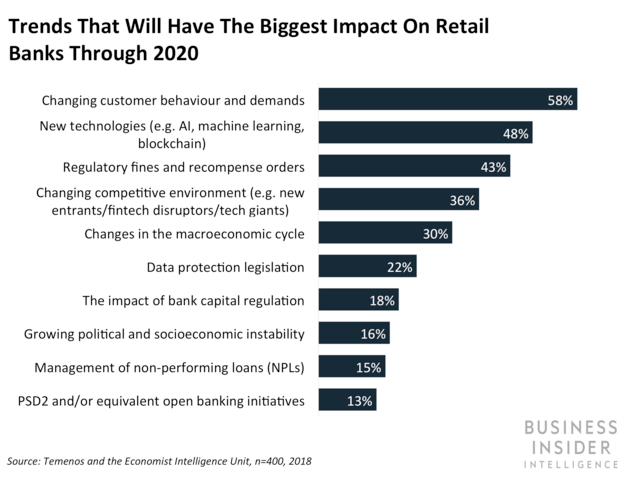 The core message is that the FCA is now calling for banks to include mobile alert warnings of potential overdrafts, online tools to better explain overdraft fees, and online tools to assess eligibility for overdrafts, among other tweaks.
This could spark greater efforts from banks to make money management easier. Neobanks and other challengers are currently ahead of conventional banks in terms of PFM features.
The proposals are directly in line with Meniga's approach to helping people lead better financial lives. Meniga is known for pioneering white-label Personal Finance Management in Europe and we strongly believe meaningful engagement is the most important factor for banks in being a trusted advisor to their customers. Today Meniga works with banks across 25 countries and helping over 50 million people manage their finances through a personalised digital banking user experience of real-time notifications such as insights, advice, fun facts, offers and more.
To find out more on how Meniga is helping leading banks worldwide through our award winning digital banking solutions such as the financial activity feed and engagement platform visit www.meniga.com.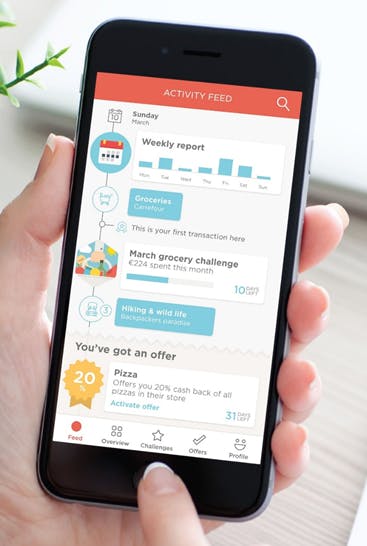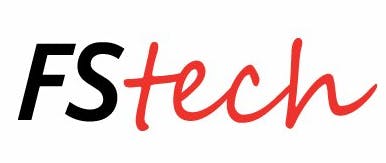 FStech (formerly Financial Sector Technology) is one of the leading business websites for IT decision makers in the UK and European financial services sector. Their readership includes executives from across the continent, within banks, building societies, insurers, trading houses, exchanges and other financial institutions.