We couldn't be more proud to announce our partnership with Portuguese national financial group, Crédito Agrícola Group, to launch its market-leading green banking solution, 'Carbon Insight' in Portugal.
Meniga's Carbon Insight — which becomes the first bank-based carbon footprinting solution to be launched in Portugal — has been integrated within Crédito Agrícola Group's innovative mobile banking app, moey!, and will enable customers to analyse and track their carbon footprint in real-time.
Unlike traditional carbon calculators, which typically require lengthy and arduous manual inputting, Meniga's Carbon Insight automatically calculates a user's carbon footprint based on their spending profile. The solution is equipped with several advanced features — including digital gamification, as well as nudges and personalised insights — which will provide moey! app users with the necessary tools to understand their carbon footprint, improve their spending behaviour, boost their personal savings, and crucially, help save the planet.
The integration of Meniga's Carbon Insight solution is a result of Crédito Agrícola Group's wider ambition to drive customer engagement and bolster its ESG strategy, coupled with a response to the growing demand from carbon-conscious consumers for new tools that help people understand and address the environmental challenges they are facing.
According to a recent survey conducted by Meniga, 88% of banking professionals across Europe believe that financial institutions should play an important role in increasing awareness around the impact of consumption on climate change. As such, the demand for carbon footprinting solutions like 'Carbon Insight' — from banks, financial institutions and other key industry players — has skyrocketed in recent months.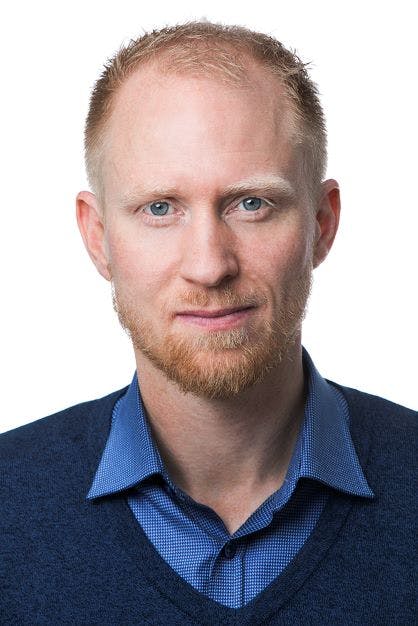 As global anxiety around climate change continues to grow, the need for the banking industry to take matters into its own hands and help fight climate change is no longer an option but an absolute necessity.

By implementing our 'Carbon Insight' solution and integrating carbon footprinting as part of the everyday banking experience, Crédito Agrícola Group has a unique opportunity — not only to serve the tangible needs of carbon-conscious consumers — but also to standardise individual carbon accounting, pave the way for a major change in consumer climate action, and become one of the frontrunners in this rapidly evolving green banking movement.
Financial institutions must play an important role in fighting climate change. The moey! green functionality aims to make users aware of their carbon footprint, inviting them to rethink habits and behaviour, so that they can reduce their environmental impact, and ensure a more sustainable future.
About Carbon Insight
Carbon Insight is Meniga's inaugural green banking solution, which allows users to estimate and track the carbon footprint that stems from their spending, empowering them to take high-impact action, whilst enabling banks to unlock new dimensions of customer engagement and create a more robust ESG strategy.
The carbon footprint of transactions and purchases is calculated through the Meniga Carbon Index, which is localised for each country and has been created by a team of data scientists using the latest environmental research and databases on the carbon emissions of goods and services. The Meniga Carbon Index contains the carbon intensity value of approximately 80 spending categories, as weighed against a currency unit.

When a purchase is made in a specific spending category, the carbon intensity value of that particular category is multiplied by the purchase amount, which provides a reliable carbon footprint estimate. Customer input along with demographic data and adjustments made for airline flights, public transportation and other such expenses are used to maintain a reliable carbon footprint calculation.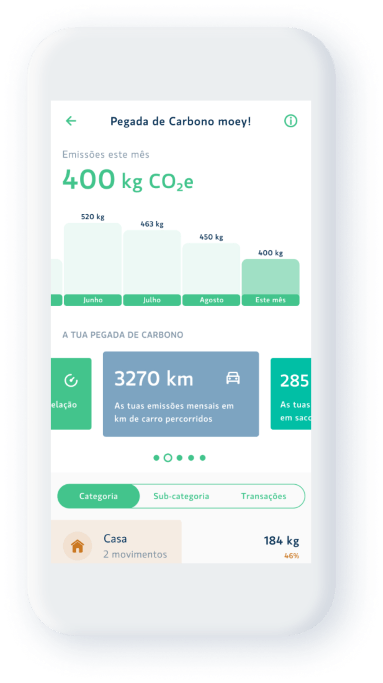 The Carbon Insight solution informs, empowers and motivates customers to take action against their carbon emissions, through a number of innovative features, which include:
Instant overviews estimating the overall carbon footprint based on a user's spending profile, broken down into spending categories and time periods
Personalised nudges and notifications to educate users on the specific aspects of their spending that are the most detrimental to the environment
Carbon benchmarking to allow users to compare their overall carbon footprint and the carbon footprint of spending categories with that of other users
Actionable advice and insights on how to reduce their carbon footprint across spending categories
The solution also offers digital gamification to help banking customers consume more sustainably and offset their emissions via certified offsetting programs in developing countries. Meniga collaborates with the UNFCCC, which certifies projects in developing countries that reduce, avoid or remove greenhouse gas emissions from the atmosphere.
The development of Meniga's Carbon Index is overseen by the Meniga Environmental Advisory Board, represented by climate change experts from organisations such as UNFCCC, Accountancy Europe, World Resource Institute and the University of Iceland.
Earlier this year, Íslandsbanki, one of the largest banks in Iceland, became the first bank to integrate the Carbon Insight solution into its own digital banking offering. Meniga is also in the process of launching the same solution with several other banks in a number of different countries in the near future.
Discover the many ways Carbon Insight can work for your bank.
About Crédito Agrícola Group
Crédito Agrícola is a leading cooperative banking and insurance group, offering a wide range of financial products and services to individuals and companies. It has a remarkable century-old history in Portugal, generating value for its clients, local communities, associates and employees.