LENDIt 2021 is soon to kick off for their second year as a virtual event. This major US event has optimized itself to thrive virtually and deliver a successful experience for all 2,500+ attendees.
The virtual world calls for a new way of thinking, and new partners. LendIt Fintech USA is being produced in a professional broadcast studio by a highly skilled production house.

[We have] invested heavily in bold, new event management and networking technologies. Not only will you be able to pre-schedule one-on-one meetings, but you will be able to have spontaneous interactions with fellow attendees.
On April 29th, the theme of the event is "The Coming Fintech Green Wave," where Meniga CEO and Co-Founder Georg Ludviksson will appear on the virtual stage discussing "Why Climate Friendly Fintechs are the Next Big Thing" along with fellow CEOs from Climate First Bank, Sunlight Financial, and Aspiration.
Click here to register for the event, and be sure to catch Georg as he discusses the role financial institutions play in the fight against climate change.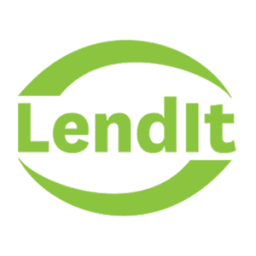 About LendIT
LendIt Fintech is the largest media and events company dedicated to innovation in lending and digital banking. Today they operate three major conferences annually, in New York, London and Miami, along with their digital community and their daily news organization.
Like much of the economy today, financial services is experiencing a rapid upheaval. There's a multi-decade transformation where fintech will take center stage as everything becomes digital. LendIt Fintech is there for you, reporting the news on a daily basis, enabling real time discussion and insights with LendIt Fintech Digital and empowering our community with connections and in-depth learning at our physical events.
The LendIt Fintech team believes that there has never been a more exciting time to be in financial services. We immerse ourselves in all things fintech so we can be your guide on this journey.