Overall, the event was one of the kind with a stunning list of keynote speakers from CEOs of the Top 100 financial institutions to highly respected politicians and monetary policy leaders, discussing how in 2020 the world saw a strong shift to digital.
The pandemic worked as a catalyst for the digital transformation in financial institutions, especially in digital payments. Consumers and companies alike have faced unparalleled reality and have been forced to change their behaviour drastically, and online retailing has been massively accelerated due to the pandemic.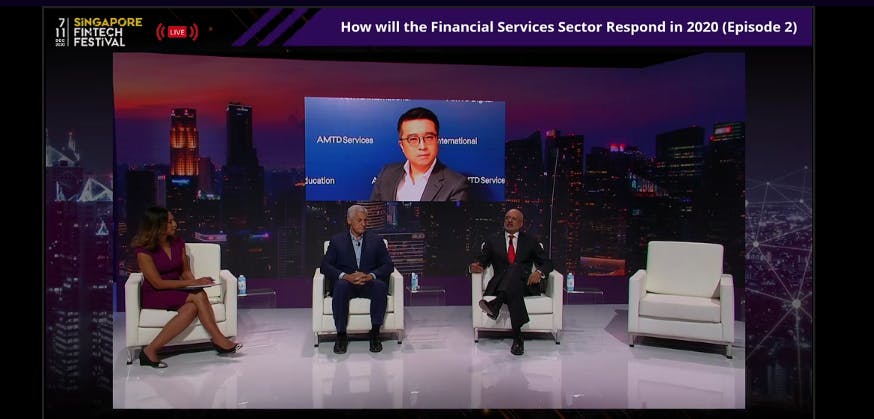 Meniga's perspectives on post-pandemic world
Meniga was invited to provide perspectives and insights in multiple channels during the event for COVID-driven digital transformation in financial services and beyond. Born out of the recession of 2008, Meniga's origins give us a unique perspective on best practices for digital banks in times of crisis.
CEO Georg Ludviksson joined a panel guiding fintechs how to be truly global representing Sweden for SFF's Go Global Challenge. Every market is different, in terms of culture, regulations, language that you need to take into account when planning a market entry.
Kanika Mittal, Head of APAC, highlighted on her keynote address in Green Shoots Channel about how digital banking can help customers take back control in a time of crisis and presented actionable steps to ensure that the digital banks are equipped for the post-COVID economy. Kanika also joined a startup panel discussing export by Innovation Norway in Singapore.
Hildur Gunnarsdottir, Senior Product Expert, talked about what kind of digital platforms and tools are available to meet the needs of the post-pandemic world with real-life examples of digital bank transformations, such as launching Personal Finance Management (PFM) tools and the results they achieved.
Meniga's experts were available at the digital booth to help banks understand the best ways to boost loyalty and customer recommendations, strengthen relationships with customers creating life-long loyalty to their bank, increase log-in frequency and time spent in the bank's digital channels and expand up and cross-sell their products.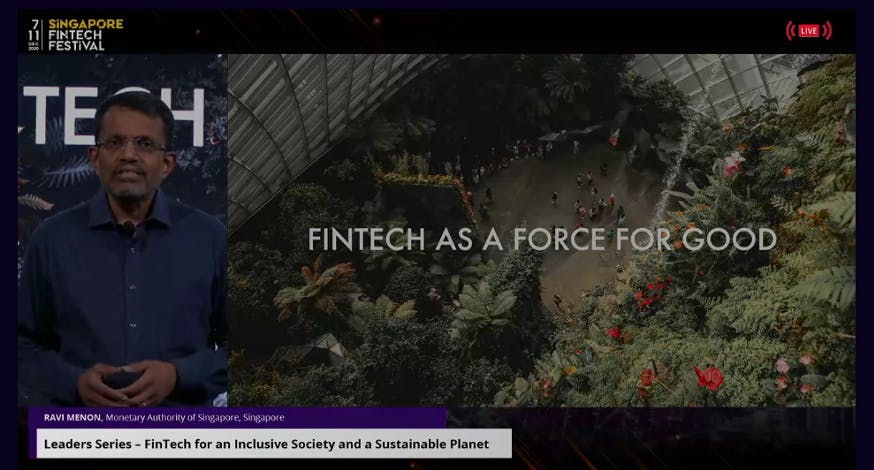 Focus on climate change
2020 is a record year for climate discussions and commitments to reach next zero has doubled this year. Need for sustainability has never been more urgent as it is disruptive to all life on the planet. In recent years, climate change has gained much attention which has led to an increase in carbon awareness with customers asking for more accountability from companies and governments.
Fintech combines the power of finance & technology for the next wave of green finance initiatives. At SFF, Meniga presented the Carbon Insights solutions that drive customer engagement, help develop new green products and make a bank's CSR strategy more robust.
Digital competitiveness is transforming the world, and norms and standards are needed to be able to have sustainable systems and partnerships. This puts pressure on the regulatory alignments, and requires global collaboration for the new normality with the help of technology like AI.
2021 recovery will require capital strength and liquidity with essential relief programs from governments and financial institutions to help companies and individuals to emerge from the crisis. Ultimately the future should put people and the planet first as that is the only way forward.