As another eventful year comes to a close, I would like to take a moment and thank our clients, partners, and friends, on behalf of everyone at Meniga. Your support has been invaluable. I would also like to use this opportunity to highlight some key milestones and thoughts about what 2019 may hold for digital banking.
2018 has proven to be an expansive year for Meniga as more and more banks choose to work with Meniga as its innovation partner in digital banking. We are immensely grateful and honoured to be supporting so many leading banks on their increasingly ambitious innovation agendas.
Reflections from 2018
In April, we welcomed Swedbank as our partner to enhance digital banking in Sweden and the Baltic countries. Shortly after, we announced a strategic partnership with UniCredit which is in the process of implementing Meniga software in multiple countries. As a testament to the strength of these partnerships, both Swedbank and UniCredit, invested €3m each in Meniga during 2018.
Meniga won Best-of-Show at Finovate Europe for the 4th time in February where we demonstrated our latest innovations, showing how our transaction "deep dive" functionality can massively increase digital banking engagement and how each transaction can serve as a gateway into personalized advice.
In September we participated in Finovate in the US for the first time at the New York event and again won Best of Show. This time we shared the stage with our new Canadian partner, Tangerine Bank, and together we demonstrated how banks can use Meniga to link to external APIs — and for example use IFTT (if-this-then-that) functionality to develop user-friendly savings habits.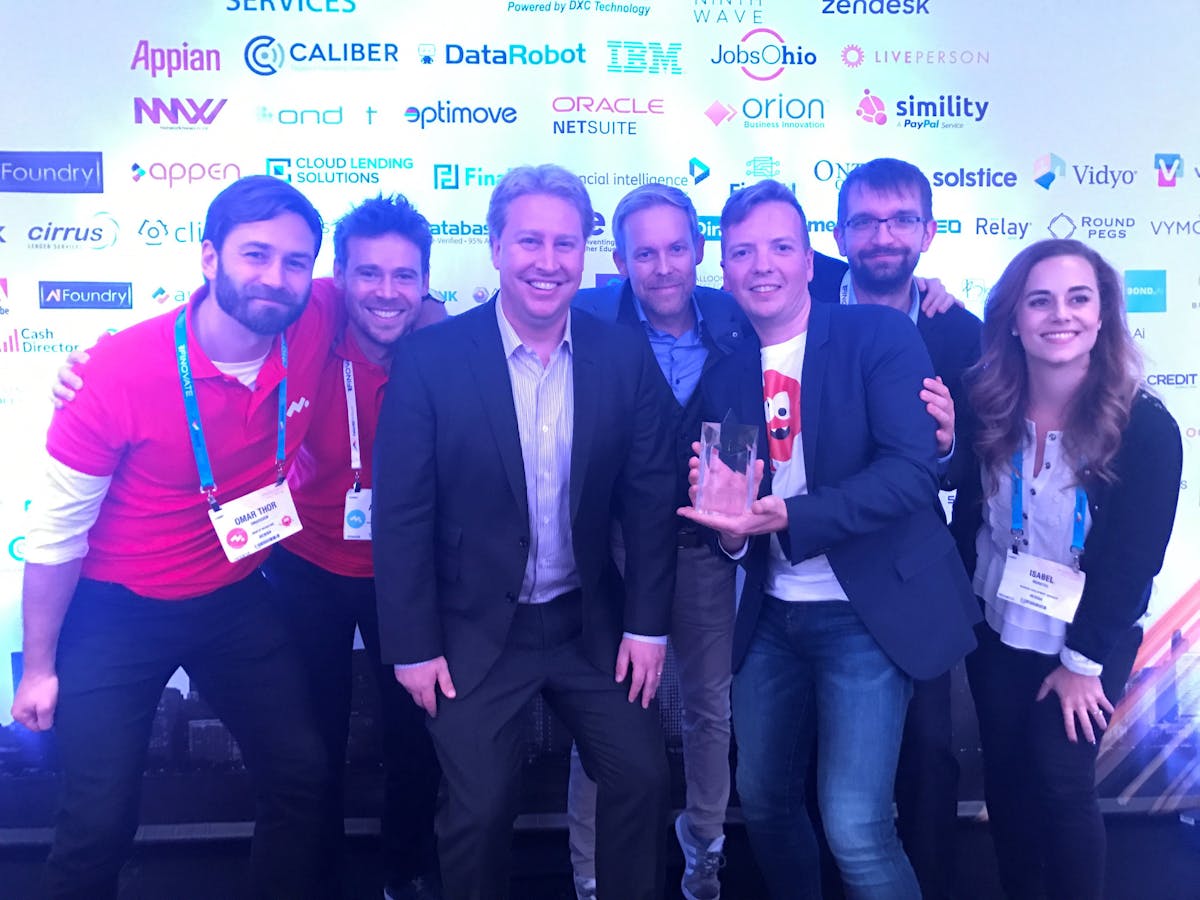 As important as it is for Meniga to become more global, it is also important to take care of our roots in Iceland. We are delighted to have welcomed so many of our customers, partners and friends to our very own Fin42 Fintech conference in Reykjavik in November. See highlights from the event.
The theme of the conference was "Banking Beyond Banking" to highlight that digital banks need to become something more than just an app to do day-to-day banking. Digital banks need to evolve to become a smart financial coach or even a life coach.
Having strengthened our foundations, we have a solid platform to expand even more geographically. In November, we announced our first partnership with a bank in Southeast Asia, UOB. It will be very exciting to see the impact of our product being launched in the rapidly growing markets in the region. We are still not done as we will be announcing further major partnerships and more strategic investors in Meniga at the start of the new year.
Last but not least, we saw a number of customers go live for the first time during 2018 — including BPER in Italy and ICA in Sweden. Our professional services teams have been very busy this year and we expect Q1 2019 to be one of the biggest go-live quarters in the history of Meniga.
Outlook for 2019
2018 was a year of change in the banking industry. From the obvious regulatory changes of PSD2 and GDPR, to the rise of alternative banks such as Revolut, Monzo and N26. Partly in response to these changes, we are now beginning to see a serious commitment from banks in improving the customer journey and expand their digital banks beyond what is normally considered banking and add new value-added services such as cash-back offers.
As we move into 2019, we are excited to work with our ambitious clients to further personalize the client journey and solidify their position in the future of banking. Banks are often said to move slowly, but we see all of our clients move steadily and surely and changes are happening faster than ever before. We are very excited about 2019 and the new levels of innovation in digital banking it will bring.