Interactions between banks and their customers increasingly rely on digital channels. As the major tech players -the Googles, Amazons and Apples of the world- squeeze themselves between the banks and their customers, banks are in turn pressured to keep up and improve their services and customer experience before it's too late.
Here at Meniga, we are in the business of helping banks revamp their customer relationship through a personalised dialog of financial insights, advice and product recommendations. We are transforming how banks engage with their customers by providing user-friendly money management functionality. At Meniga, I am responsible for account management, which in the software industry can have many facets. I have a vivid memory of being asked during one of my first client meetings:
"Are you the right person to complain to"?
"Well, yes I was, I still am and I will be for the foreseeable future!"
As director of account management, it is imperative to take responsibility for all of my clients' experiences with our service, good and bad.
They say that your most unhappy customers are your greatest source of learning. I'm happy to report that we have 100% retention of our client base, a company metric of which we are all extremely proud. It means we work closely with our clients at every stage to ensure a successful integration.
Our goal is to build up long-term customer loyalty and be a trusted advisor in our clients' innovation journeys. The challenge, however, lies in continuing to innovate when you're happy with the current product: after all, if it ain't broke, don't fix it! So, how do we encourage our customers to keep growing even when things are working for them?
The motives that help our clients continually develop with us are twofold: our constant collaboration on roadmap developments; and our internal innovative team activities.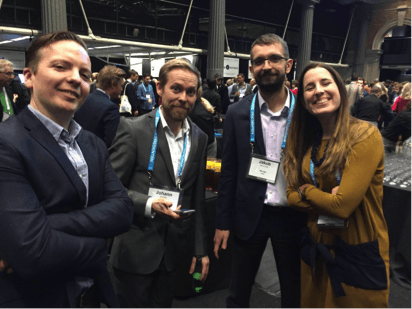 1) Innovating within Meniga
"Quality is not an act, it's a habit." This attitude is what makes our team successful. If there is a way to improve our internal processes, we will find it and deliver it successfully throughout the company.
We host quarterly internal "Hackathons" in which everyone at the company works on a completely new idea that they might have as well as explore ideas from customer workshops. These events are built into Meniga's fabric enabling every employee the opportunity to align his or her vision.
We have offices in three locations in Europe (London, Reykjavik, Stockholm) and we attract superlative individuals to our team. Having an innovative, experienced and talented team of people is imperative for working with our customers throughout implementations and building future projects.
2) Helping our customers innovate with two way communication
Our work with banks in 17 markets since 2009 provides us with insights from gifted minds of financial institutions, innovation labs and partners around the world. We hold regular meetings and workshops with our customers in which we share knowledge and feedback on the market landscape, supporting our clients' own innovation paths, as well as ensuring the success of their Meniga deployments.
Working closely with our customers across markets in the finance sector gives us vast and deep industry expertise. Our clients face similar challenges, navigating the varied and complex finance industry with its regulatory hurdles. Therefore, our workshops serve as a rich source of insight, focusing not only on product strategy and technical developments, but also market trends and best practice scenarios.
We are here to really listen to our customers, analyse their feedback, understand their needs and support them along every step of their innovation journey. Our commitment to maintaining an on-going relationship, beyond just the set up, has been the main pillar of our customer vision. Our vision to advance innovation while keeping our customers happy has been core to our own journey.
This collaboration both internally and externally is the key ingredient to our success story. Our clients are the co-pilots in this journey and we are happy to share their passion, enthusiasm and courage!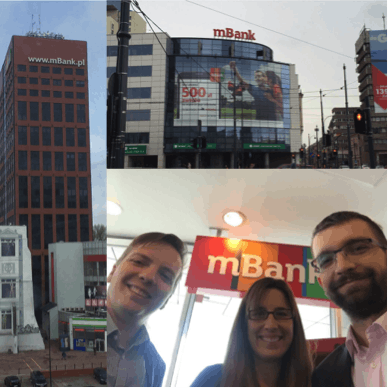 One of the most special ways in which we communicate with our customers is our annual Meniga Conference in Iceland taking place November 17th this year. Our team and our customers will have the chance to meet face to face, to showcase the year's projects, and share feedback on our innovation road map.
An informative and fun event, this year we will showcase the future of digital banking with emphasis on engagement, innovative functionality and new revenue streams.
In Meniga we think BIG but we grow smart — so the best days are yet to come.