Reykjavik, November 6, 2018 — We are proud to announce today at our fintech & banking conference FIN42 that our first customer, Íslandsbanki has invested €3 million in Meniga.
Íslandsbanki is the third bank to have invested in Meniga this year, bringing total investment in the Meniga from banks this year to €9.1m. The Icelandic bank follows Swedbank´s investment in April and the strategic partnership announced with UniCredit in June. Meniga will use the proceeds from the Íslandsbanki investment to enhance product research and development.
Meniga announced the investment at its Fin42 customer conference in Reykjavik today. The conference brings together industry leaders in banking and fintech who are discussing the future of bank-fintech collaboration to improve customer service.
Commenting on the announcement, Georg Ludviksson, CEO and Co-Founder of Meniga, said: "Meniga is committed to supporting banks in their digital banking journey and this investment is another exciting chapter in our long-running partnership with Íslandsbanki. The banking landscape is evolving faster than ever and is driven by new competitors, regulatory changes and rising customer expectations. Therefore, it is vital for banks and fintech companies to work even closer together to thrive in the new digital ecosystem."
Birna Einarsdóttir, CEO at Íslandsbanki: "We strive to constantly improve our customers' digital banking experience and we believe that Meniga's industry-leading digital banking offering is a key part of this effort. By committing investment to the company we are not only deepening our relationship with the team but also investing in the future development of innovation in digital banking and personal financial management solutions."
Íslandsbanki and Meniga have worked closely together since launching the first Personal Finance Mangement solution in Europe in 2009. In 2017 they partnered to deploy a Meniga's personalised reward program which provides the banks customers with cashback offers tailored to their individual spending profile.
About Íslandsbanki
A leader in financial services in Iceland, Íslandsbanki is a universal bank with total assets of ISK 1,029bn and a 25% — 50% market share across all domestic business segments. Building on over 140 years of servicing key industries in Iceland, Íslandsbanki has developed specific expertise in tourism and the seafood, energy industries.
With a dedicated team of 900 employees and a vision of being #1 for service Íslandsbanki prides itself of being ranked first among banks in the Icelandic Customer Satisfaction Index for six out of seven years (2010, 2011, 2013, 2014, 2015 & 2016). The Bank was voted 'Best Bank in Iceland' by Euromoney four years in a row (2013- 2016), by the Banker (2014 & 2016) and 'Best Investment Bank in Iceland' by Euromoney (2014).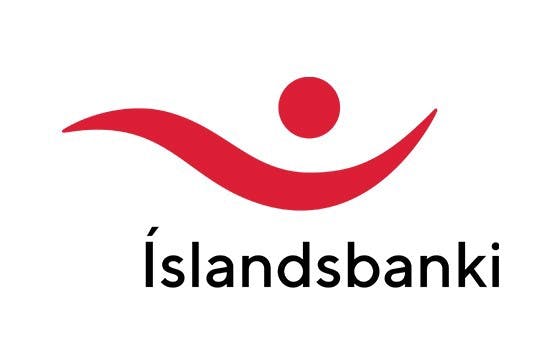 About Meniga
Meniga is a global leader in white-label digital banking solutions. Its award-winning products enable the world's largest financial institutions to dramatically improve their online and mobile digital environment, enriching the customer experience of over 65 million digital banking users across 30 countries. Meniga has developed a framework for next-generation digital banking around advanced data consolidation and enrichment, meaningful customer engagement and new revenue opportunities.
Meniga's portfolio of products includes personal finance management, automated real-time notifications, predictive analytics and personalized engagement technologies, card-linked offers and consumer data analytics. Meniga was awarded "Best of Show" at Finovate Fall in 2018, Finovate in 2011, 2013, 2015 and 2018, "Best Company" at European FinTech Awards 2017 and was featured on FinTech50 in 2014, 2016 and 2017. Meniga's offices are in London, Reykjavik, Stockholm and Warsaw.