Yesterday at the Cardlinx London Forum, the leading association for Card-Linked Offers in the world, at the Marriott County Hall, Meniga's CRO & Head of Customer Engagement Jakub Piotrowski presented wide-open opportunities for banks to develop new business models by taking advantage of their financial data.
The opportunities have never been more relevant with regulation such as PSD2 opening the doors for big techs such as Amazon, Apple and Google as well as fintechs and social media leaders to squeeze themselves between banks and their customers.
In front of a full room of leading bankers, merchants, payment processors and technology providers Jakub shared insights on how by using financial data to implement personalised products and services banks can drive engagement with their customers through digital channels — highlighting Card-Linked Offers as a great example.
A recent global study of 33,000 banking customers across 18 markets published by Accenture showed that 78% of banking customers are happy to share personal data with their bank if they receive a better service.
In his presentation entitled 'Using Financial Data to Drive Consumer Engagement and Loyalty' Jakub talked about how banks need to use their data to improve their digital environment by providing their customers with personalised content in context with their personal finances. A great example of personalised content are Card-Linked Offers which are becoming increasingly popular with banks worldwide.
Card-Linked Offers provide a new kind of marketing that create a mutual ecosystem between consumers, banks and merchants. They allow merchants such as restaurants, grocery stores, clothing stores, travel agencies and more to send tailored discount offers, based on past transaction history and other financial information, to banking customers in their personal digital banking environment.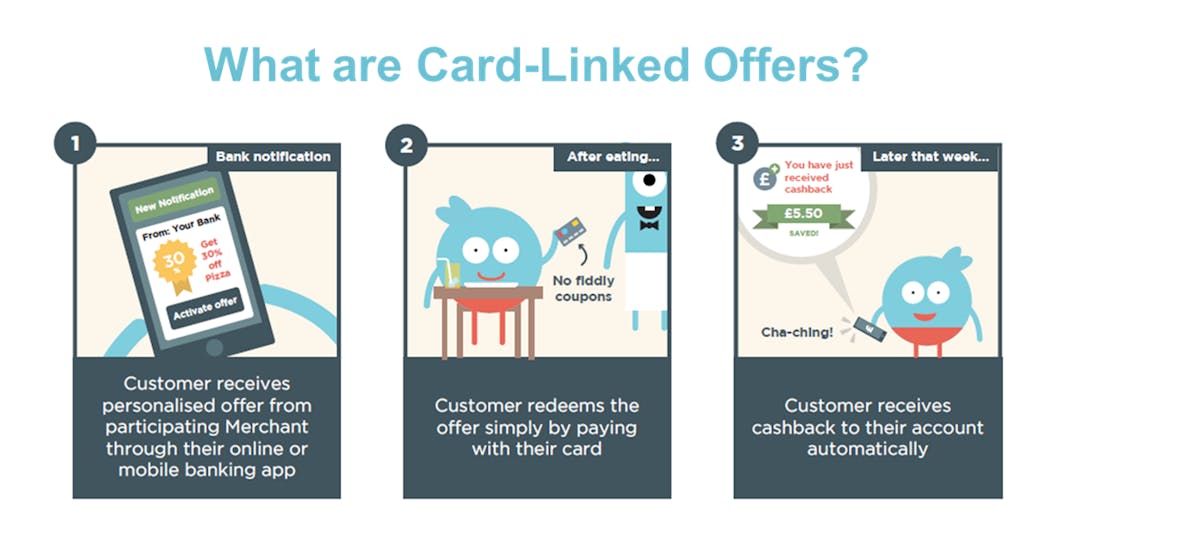 Card-Linked Offers enable banking customers to receive discounts or loyalty points automatically when they use a bank payment card that is linked to a discount or loyalty offer. Once a banking customer has received an offer and made a purchase with the merchant, the cashback discount is automatically transferred to their accounts — creating a delightful user experience.
Card-Linked Offers can be mixed with insights and advice such as weekly reports, peer comparison, savings challenges, restaurant recommendations and much more—optimally delivered through a channel such as a financial activity feed in online or mobile bank to create a delightful user experience.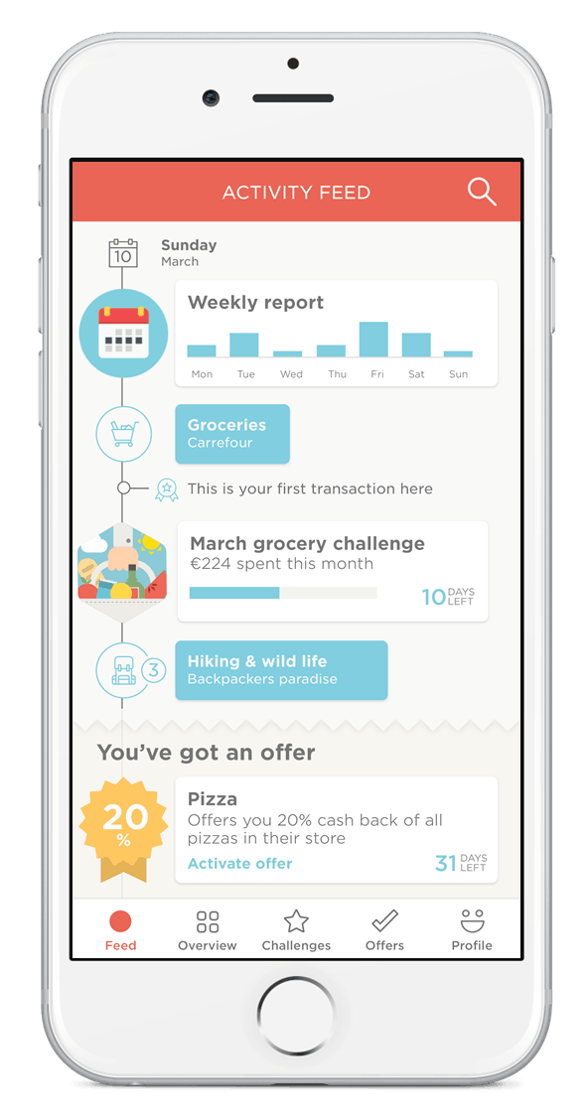 In his closing remarks Jakub stressed that banks must act now to realise the value of customer data. The latest technology can help support banks as they make transformational use of their customer data to create new revenue streams and drive customer engagement in digital banking. But this is not all about technology. It is also about new ways of working and developing relationships with merchants, customers and local business communities.
The CardLinx Association is the leading association for the card-linked offer industry. The nonprofit group includes some of the largest banks, merchants, digital publishers, payment networks, merchant acquirers, payment processors and card-linked offer technology providers in the world. Members serve or represent over 6 million merchants, have issued over 1.9 billion payment cards, and serve consumers with over 200 million card enabled accounts and over 700 million active daily users.
For more information visit www.meniga.com