We are looking forward to attending Money 20/20 in Las Vegas, after all, we have so much new to share.
If you want to know about how to lead the way in digital banking by using data to build meaningful customer engagement and develop new business models stop by our booth. Since we last attended Money 20/20 in June in Amsterdam so many interesting developments have taken place.
Stop by our booth 4134 for some good conversation!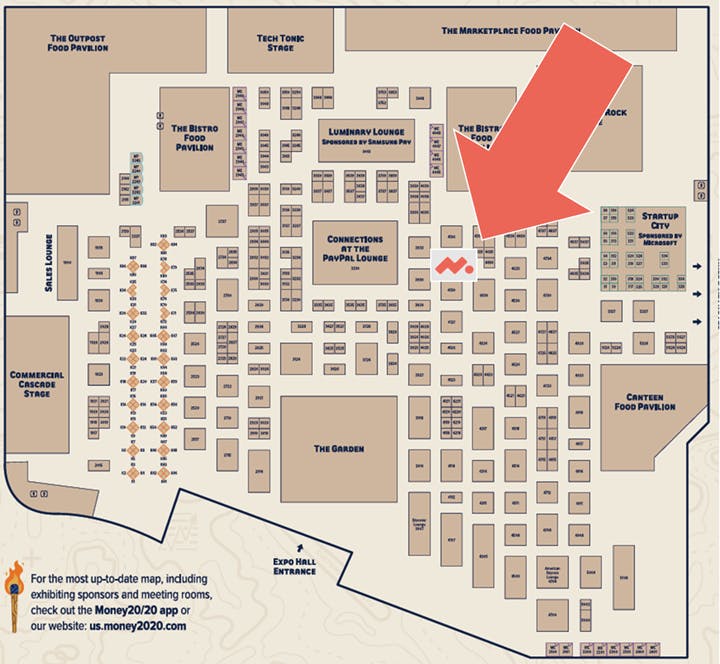 May the power of transactions be with you
As always the power of transaction is something we are keen to discuss with our guests. We have launched a new transaction-based marketing and customer analytics platform in the Nordic region.
This eliminates waste from marketing and marketing information is based on actual purchasing behavior. Users of our Rewards app can use their cash back to donate to important UN climate projects.
Will Apple eat your lunch?
Banking app engagement is always on our minds. This is an era where user expectations are set by Netflix, Spotify, Instagram, and Google. Tech giants such as Apple, Amazon and Ant Financials and other tech giants are eying the retail banking industry.
Challenger banks are also moving into the mainstream. Banks must now focus on offering their customers engaging banking apps that users now take for granted. Download Insight paper: Meaningful Engagement in Digital Banking
Helping banks leverage data for commercial benefit
Earlier this year at Money 20/20 Europe in Amsterdam Meniga's CEO & Co-founder Georg Ludviksson shared insights in a panel presentation on how banks can leverage data for commercial benefit.
How to find the Meniga team?
You are invited to our booth no. 4134 for some good conversation on how banks can unleash the power of transactions to compete and win in the new fintech landscape.
If you are in the area stop by our booth. We love to talk about digital banking & fintech. You can also drop us a line and we will get in touch.
We can also share that the Meniga Money Monster will be there along with the rest of the mini Menigans. Don't worry, they don't bite.
About Money 20/20
Money20/20 is the doorway to the epicenter of the Payments, Banking, Fintech, and Financial Services ecosystem drawing 11,500+ attendees, including more than 2,100 CEOs & Presidents, from over 3,500 companies and 100 countries.