We are really excited to announce the launch of UniCredit's Smart Banking app in two additional markets, Hungary and Romania. The Smart Banking app, which is becoming increasingly popular across Central and Eastern Europe following its successful launch in Bosnia and Herzegovina in August 2020, will continue to utilise Meniga's technology to drive customer engagement and increase loyalty.
Providing UniCredit users with personal finance management support
The easy-to-use app, which is driven by personalised banking data, is designed to act as an everyday financial advisor for its users, helping them to better understand and take control of their finances.
Key features of the Smart Banking app provide users with:
A new modern interface
Detailed overviews of the user's accounts and banking products
Incoming & outgoing payments summarised through easy-to-read graphs
Categorisation of all transactions and user-friendly budget management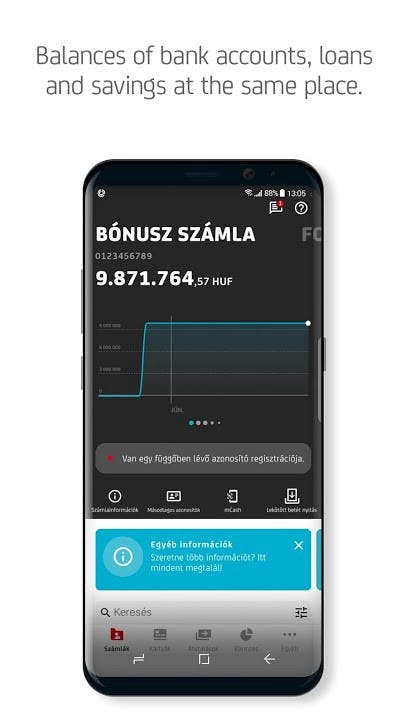 These features will help improve the overall digital banking experience of UniCredit customers across Hungary and Romania, by providing them with a clear and understandable overview of their income and expenses, and giving them access to detailed information about their current accounts, loans, credit cards, and transactions.
In Hungary, the Smart Banking app is also geared with an analytics function, allowing users to re-plan their personal budget and to seamlessly check the status of their savings and loans at any time. UniCredit's app in Romania is equipped with an intuitive and safe navigation which helps customers save time.
The apps are free-to-download and available via the AppStore and GooglePlay. At the time of writing, the iOS versions of the apps in Hungary and Romania have ratings of 4.6 and 4.7 (out of 5), respectively.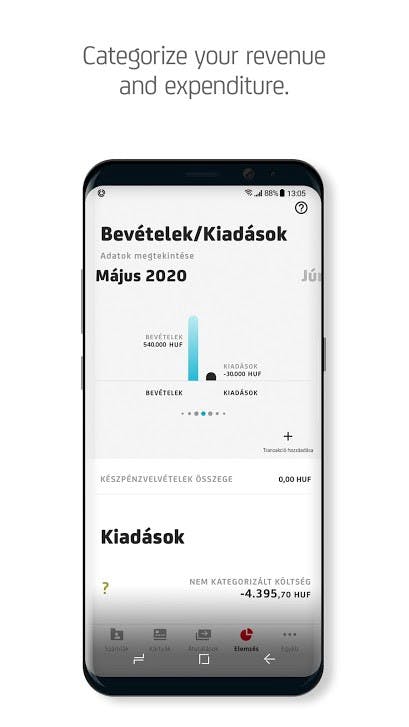 Continuing a successful and prosperous collaboration with UniCredit
Back in 2019, we signed our global strategic partnership with UniCredit and launched the Mbanking app in its first market, Serbia, where it had an immediate impact in boosting UniCredit's user engagement and customer loyalty.
In Serbia, the results were almost instantaneous, with UniCredit's user engagement and customer loyalty increasing dramatically. Since the introduction of the new MBanking app, UniCredit has seen a 33% increase in registered users and a 49% increase in monthly active users, with the average time spent in the app more than doubling.
Today, just one year since the partnership was signed, we are extremely proud to have helped UniCredit launch its banking app in five different markets, and we're excited to continue driving UniCredit's user engagement across Europe by giving its customers access to our innovative banking solutions.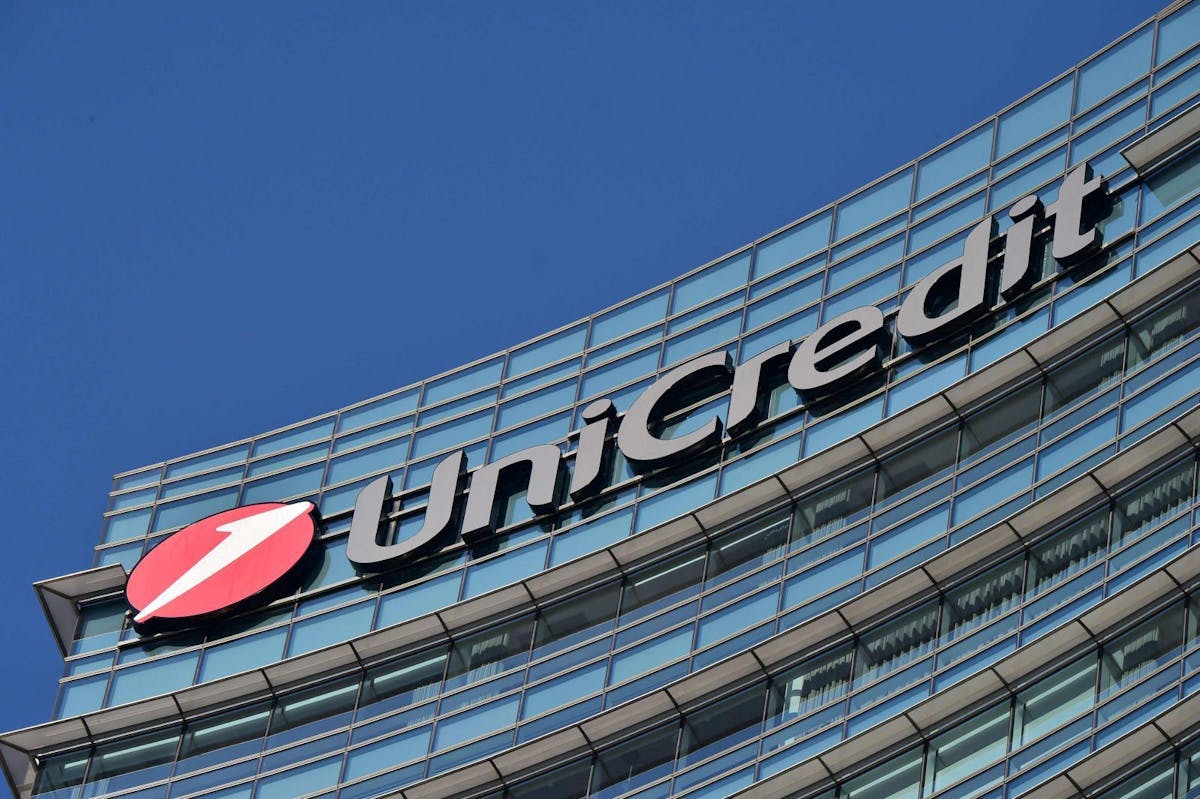 Commenting on the fruitful collaboration between UniCredit and Meniga, UniCredit's co-CEOs of commercial banking for Central and Eastern Europe, Gianfranco Bisagni and Niccolò Ubertalli, recently sat down with FT-owned financial affairs magazine,The Banker, to discuss UniCredit's digital transformation strategy and Meniga's key role in improving the bank's user experience and expanding its global digital footprint.
"We are working with best-in-class fintech Meniga to develop our mobile application focused on personal financial management.

First launched in Serbia and Italy, as part of our drive to personalise our customers' digital banking experience, it quickly proved successful and we rolled it out to another four CEE markets."
About UniCredit
UniCredit is a simple successful pan-European Commercial Bank, with a fully plugged in CIB, delivering a unique Western, Central and Eastern European network to its extensive client franchise.
UniCredit offers both local and international expertise to its clients, providing them with unparalleled access to leading banks in its 13 core markets through its European banking network: Italy, Germany, Austria, Bosnia and Herzegovina, Bulgaria, Croatia, Czech Republic, Hungary, Romania, Russia, Serbia, Slovakia and Slovenia. Leveraging on an international network of representative offices and branches, UniCredit serves clients in another 18 countries worldwide.