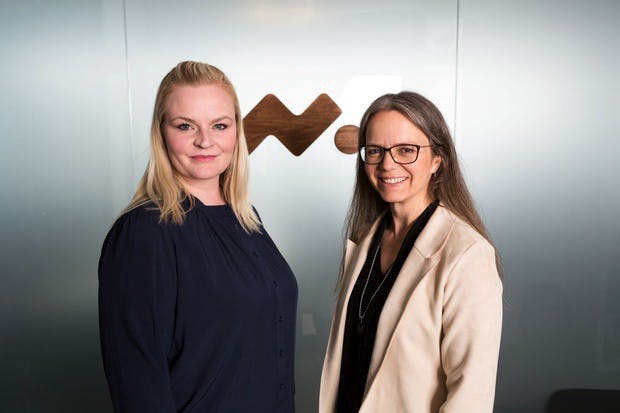 Hrefna L. Ásgeirsdóttir and Áslaug S. Hafsteinsdóttir are both long-term employees of Meniga, having joined the company in 2012 and 2011 respectively. Through various roles within the company they have gained vast experience across several departments which will serve as a great foundation for continued growth and success of Meniga.
Hrefna will take on a new role as VP of Engineering, where she will oversee software development for the company. Since joining Meniga in 2012, Hrefna has served various key positions within Meniga such as Head of Meniga's innovation team and as Product Manager. Prior to joining the company, Hrefna worked as a programmer at Landsbankinn, one of Iceland's leading banks; and Advania, a leading Nordic IT company. Hrefna has a Bachelor's degree in Software Engineering from the University of Iceland and a Master's degree in Design & Digital Media from The University of Edinburgh.
Áslaug has taken on a new role as VP of Professional Services, where she will oversee new integration projects as well as customer service to Meniga's current clients. Since joining Meniga in 2011, Áslaug has worked as a Senior Project and Department Manager for key integrations. Prior to joining Meniga, Áslaug worked in Risk Management at Landsbankinn. Áslaug has a Bachelor's degree in Technical and Industrial Engineering.
Georg Lúðvíksson, co-founder and CEO of Meniga, believes the organizational change to be a very positive one for the company as a whole:
"The addition of Hrefna and Áslaug to the Meniga executive management team is a great milestone for the company. They are amongst our most experienced employees and are highly respected by both the leadership and colleagues. I'm convinced that they'll strengthen the management team and I look forward to seeing them take on the many challenging and exciting opportunities that lie ahead."