Based out of Meniga's Stockholm office, Gunter will be responsible for designing and implementing business operations, establishing policies that promote company culture and vision, and contributing to overall business strategy and the organisation of the executive management team. As Chief Operating Officer, Gunter will also act as the CEO's deputy, helping improve internal governance, drive performance and employee satisfaction.
Gunter joins Meniga's executive management team with over 25 years experience of building profitable startup operations and delivering organisations with high morale, having occupied a number of senior positions in the aviation and travel industry. Most notably, Gunter worked as a Vice President for The Americas at Qatar Airways, based in New York City, where he was responsible for all operations and sales in North and South America. Gunter initially joined Meniga in February this year as the company's Managing Director for Sweden and Head of Meniga Rewards. Gunter also holds a degree in Economics from the Handelsschule Hall in Tirol, Austria.
I've been really impressed with how Meniga has grown over the past few years and how it has managed to establish itself as the leading provider of data and money management solutions worldwide.

These are now really exciting times for the company as it looks to grow further and consolidate its portfolio of green banking solutions. Meniga's mission to help people lead healthier and more sustainable financial lives has never been more important, and I'm excited to embark on this journey and bring this bold mission to life."
Gunter's appointment comes at the end of a successful year of international expansion and growth for Meniga. Earlier this year, Meniga closed a €10m funding round ​​led by Velocity Capital and Frumtak Ventures in order to meet growing demand and changing dynamics in the global digital banking market. The funding was also used for continued investment in Meniga's R&D activities, and in particular the development of innovative green banking products - namely its Carbon Insight solution, which allows digital banking users to estimate and track the carbon footprint that stems from their spending. The solution launched in March with Íslandsbanki in Iceland, and has since been implemented by Crédito Agrícola in Portugal. Meniga is currently in the process of launching the same solution with a number of other banks around the globe.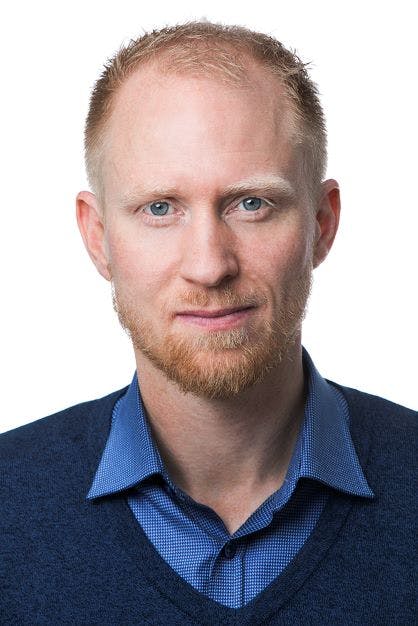 We're delighted to welcome Gunter as part of our executive management team. Gunter has a proven track record of building and developing high-performance teams, along with extensive international experience of running teams within Europe, the Americas and the Middle East.

We have no doubt that this rich expertise will prove invaluable in accelerating our growth and expanding the company's global footprint.