LATTICE80, in its continuing series of reports, aims to identify key people that contribute to the Fintech industry as influencers through action. Recently they presented their latest list: Top 200 Fintech leaders in Europe whom you must follow to keep in the know of latest developments and trends in the industry.
See the full list here.
The Fintech industry in mainland Europe and the United Kingdom has been subjected to some very interesting developments recently. While any major effect of 'Brexit' on the status of London as the main hub of European Fintech is yet to be seen, the City of London Corporation has already been working on actualising favourable policies and regulations to maintain the flow of funding and talent for the sector.
According to a report in December 2017 by Her Majesty's treasury, the Fintech sector "contributes £6.6 billion annually to the UK economy, and employs over 60,000 people in 1,600 companies".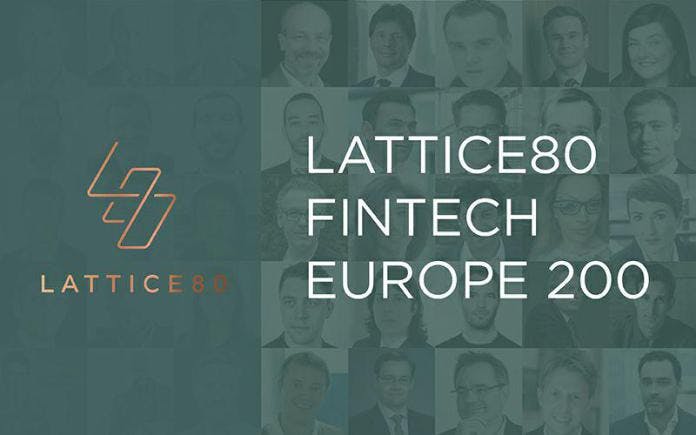 LATTICE80 is a Global Fintech Hub headquartered in London. Its objectives are to help Fintech Startups prototype, develop and expand their business models globally, support existing Corporates and Financial Institutions in their adoption of innovations, form Public-Private Partnerships to further develop new tech and financial infrastructure and educate the public.