The UK Fintech Mission in Europe
The event was organised by the Department of Trade of the British Embassy in the Netherlands and saw some 30 UK based Fintechs present their products and services to an audience of leading financial institutions and VCs.
The event featured visits, product pitches and 'speed dating' sessions' with leading banks. It also had interactive panels and presentations.
An honor to participate
'It was an intense and productive two days. The event was very well organised. It is very gratifying to be selected by leading financial institutions and the Department of Trade to participate in the UK Fintech Mission', comments Clarisse Montmaneix, Business Development Manager at Meniga.
Clarisse and Michal Bezak, Business Development Manager at Meniga, recently participated in UK Fintech events in Switzerland and Austria.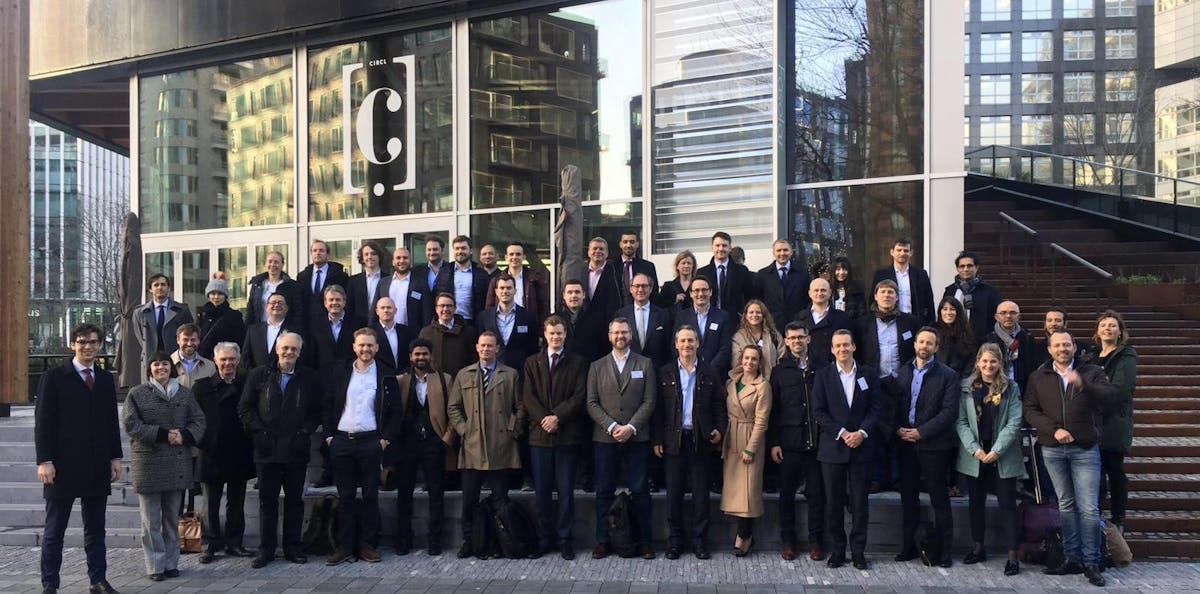 Presenting to financial industry leaders
Among the fintech companies participating were DataSine, digi.me, Funds Axis, Encompass, Northrow. Attendees included such financial industry leaders as Rabobank, ING, ABN AMRO, Moneyou, Amsterdam Trade Bank, EY, PWC and NIBC, just to name a few.
Spreading the word about UK based Fintech expertise
The UK Fintech Mission is organised by the Department of International Trade (DIT). The program is for leading British FinTech companies who are expanding into new markets. These events are attended by the main banks, insurance companies, pension funds, asset managers and VCs.
For more information visit www.meniga.com