Finovate Europe 2022 has kicked off and Meniga was thrilled to have the opportunity to demo our latest innovative solution designed to help digital banks maximise value from their digital channels.

Getting more value from Digital Channels
Banks invest millions of pounds in innovation each year, including introducing new features with the hopes of boosting customer engagement and selling banking products. However, 80% of banking customers mostly use their mobile banking app for basic actions like viewing account balances and transferring funds (Meniga Global Survey).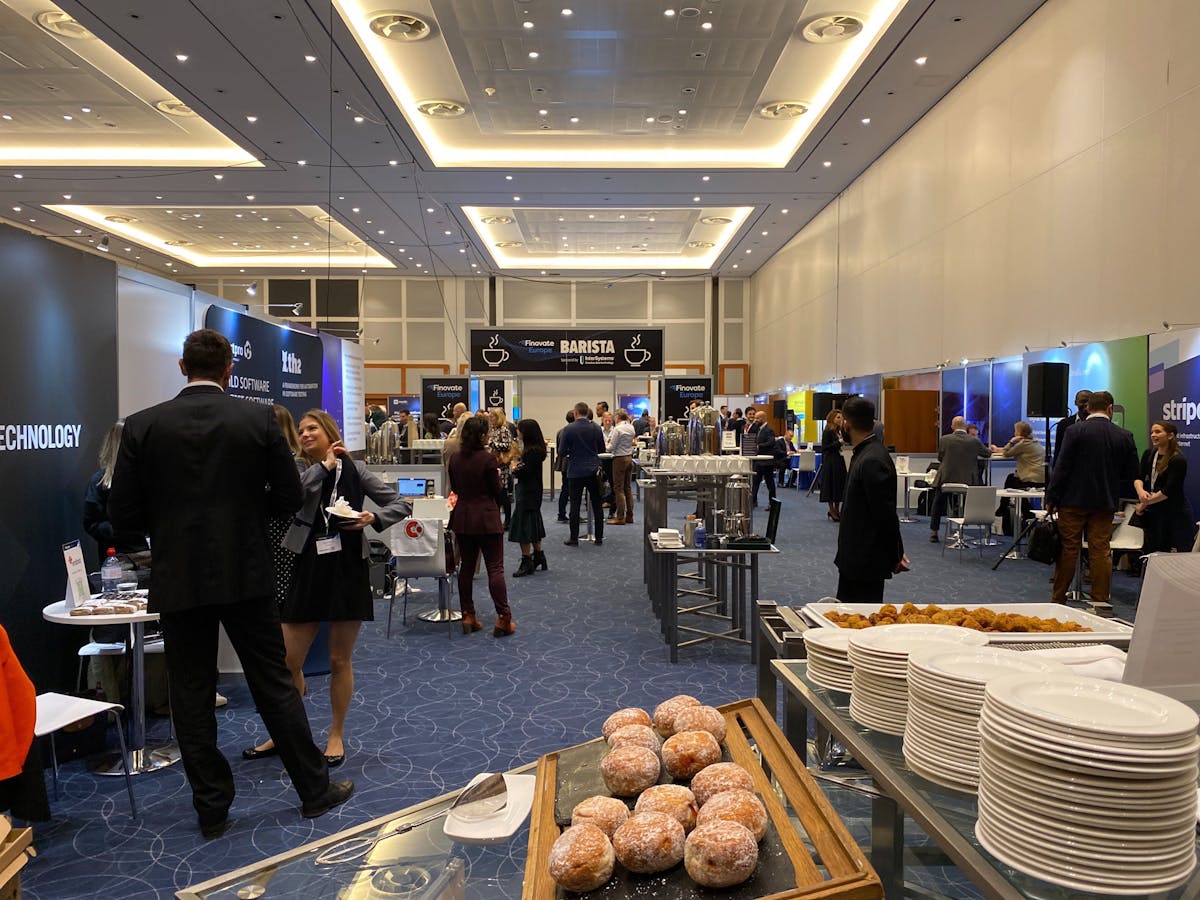 Meniga's latest innovation has been designed to connect the right customer, with the right information, at the right time, in the right context.  It is designed to augment banks' digital channels, helping banks reach their goals while also improving the overall banking experience of the customer. 
And seeing as how automation and convenience for the bank is a major focus for this solution, we designed this platform to be no-code and easy-to-use for the banks' business/marketing-oriented staff. Admins can make use of  Meniga's extensive library of hundreds of ready-to-use insights or easily create their own custom insights from scratch to serve a specific goal.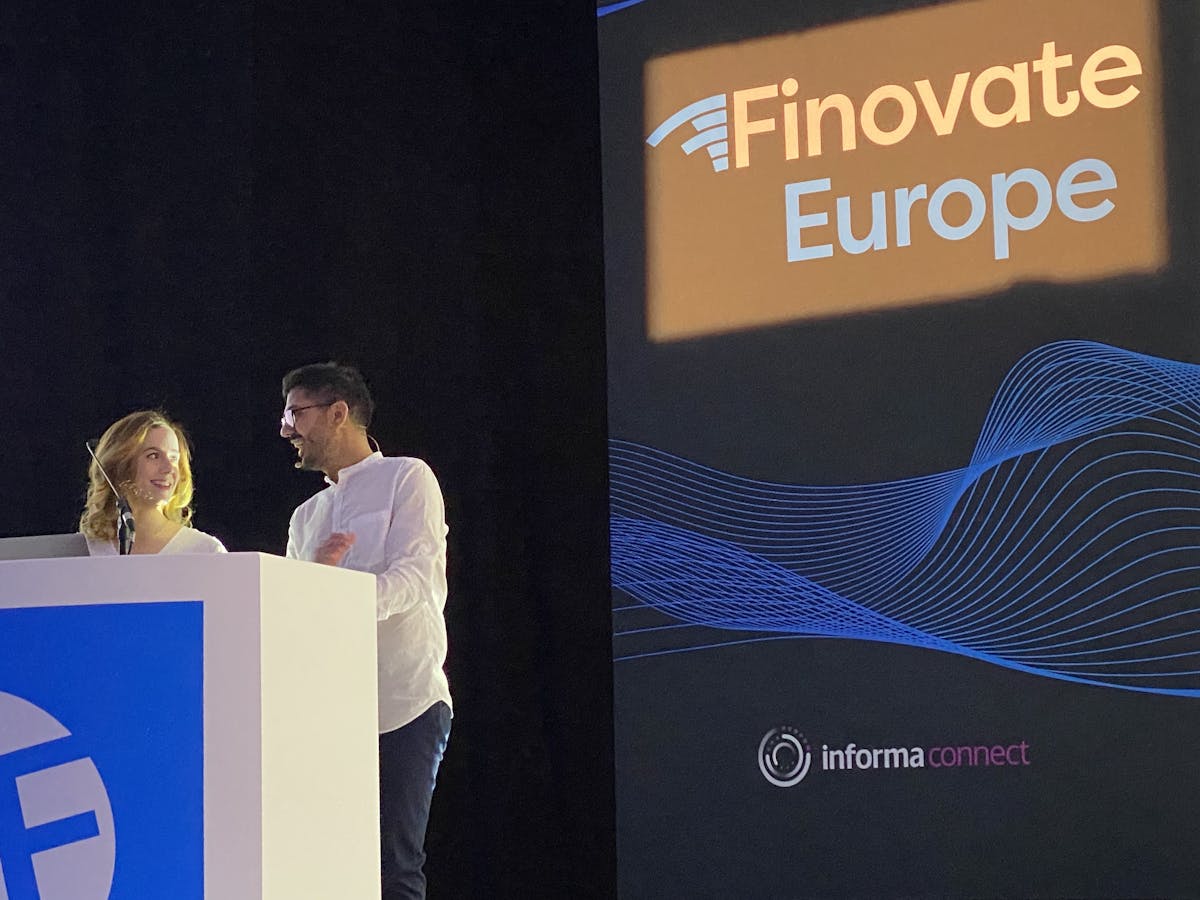 The Demo
Hamza Behzad, Meniga's Product Strategy Lead took to the stage with our Director of Sales Ops, Isabel Moratiel. In the demo, Isabel acts as a bank administrator who's been challenged by her management team to run a campaign to increase uptake on sustainable investments.
Rather than creating something from scratch, Isabel uses Meniga's insight library templates for a quick set-up. Scrolling through various insights, such as recommending life insurance when a banking customer is starting a family or offering credit options to clients who are slipping into overdraft, Isabel chooses the "Sustainable Investments" insight.
Isabel navigates to the pre-filled insight where she can change some key criteria to better serve her needs, such as defining when the insight will be triggered. In this case, she makes sure that the insight is triggered when a banking customer receives an income over €500 in the category "Paycheck".
Next, she makes sure that the insight is sent out to the right target audience so as not to spam people who wouldn't be interested in this insight. Here, she wants the insight to be sent out to people who have the means to invest and who have displayed an interest in sustainability.
She sets the condition that the insight is only sent out to customers who have an average monthly cashflow of €1000 and have opted into Meniga's Carbon Insight service.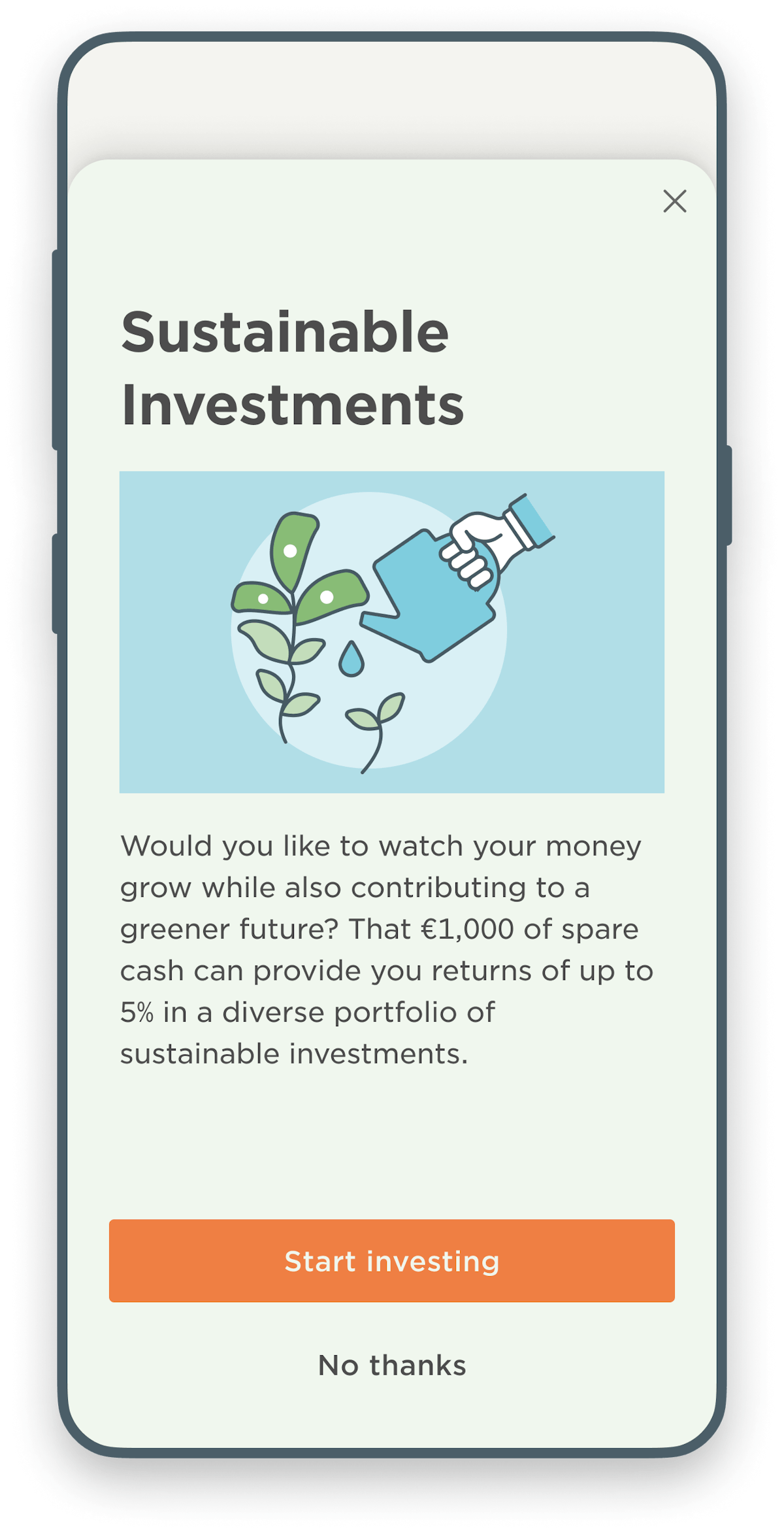 After this, she defines the content that will be sent out. She can add dynamic text that personalizes the outgoing message, building intimacy with customers. She can also add rich media or links.
Finally, Isabel wants to define the channel where this insight will be displayed. For this iteration, she wants the insight to be sent out as a push notification and she wants to pull the insight into the feed.
An important part to notice about this process is how the skill level required is not that of a data scientist or a programmer, but rather an admin with good business logic and an understanding of the banking customer.
Isabel can track the effectiveness of her insights - effectively tracking what works for the customers and adjusting her insights for maximum effect. She can monitor the insight's open rate and conversion rate, as well as the insight's effectiveness compared to other insights.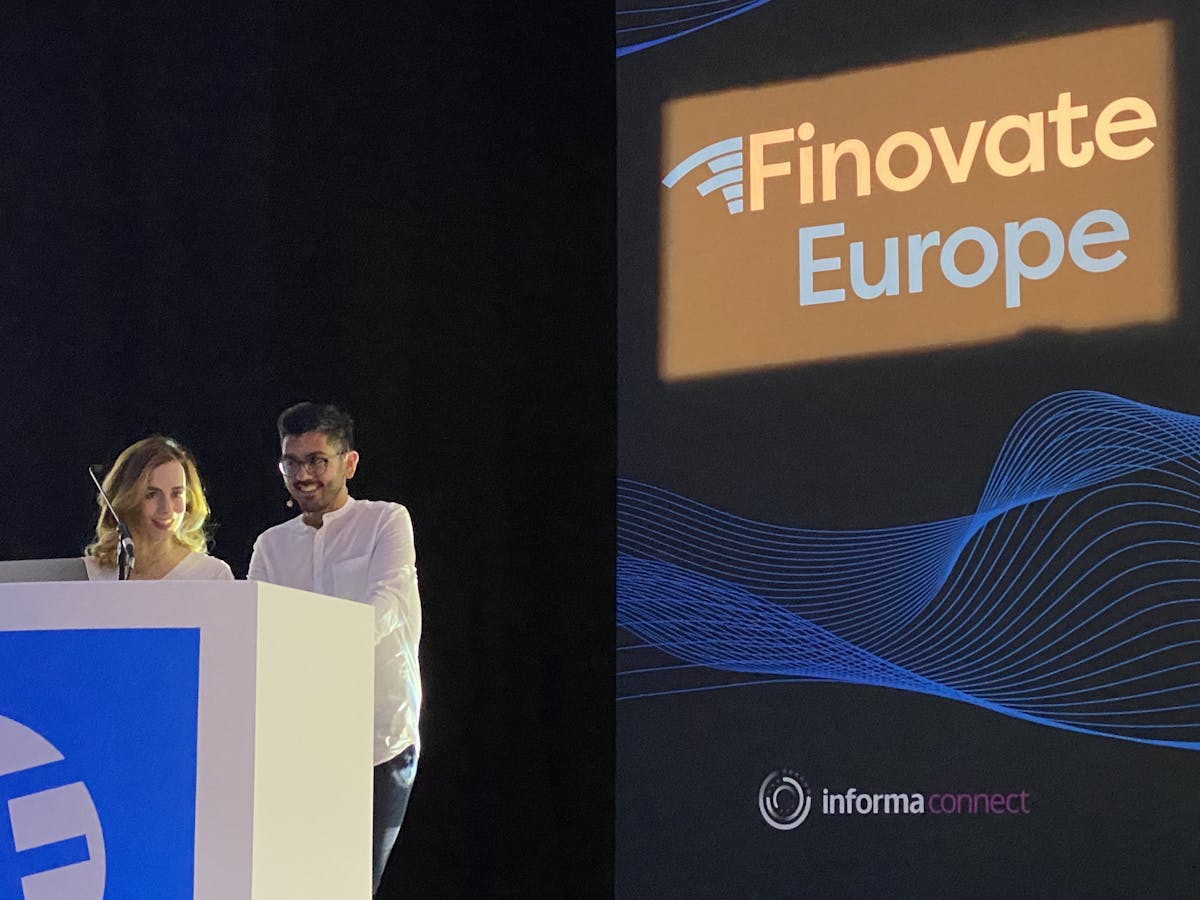 An overview of all live insights shows which ones are the best rated and which ones are underperforming. The Communication Control dashboard allows Isabel to maximize engagement by dialing up or dialing down insights - fueling engagement of those highly responsive while reducing insights for more relevant communication for those who are not. This platform can sit atop of any CRM, in any bank for fast, simple implementation.
We couldn't have been more thrilled with our demo today and we are even more excited to start implementing this insight management platform in banks worldwide!
And to see how and why hyper-personlised insights that are delivered at the precise time and place have such a profound effect on digital engagement, check our newest resource The Ultimate Digital Banking Engagement Playbook.