In just a few short days, India Fintech Forum's IFTA 2020 kicks off on November 30th for a 3-day digital event. Expecting over 10000 attendees across 50 countries, IFTA is gearing up to be a jam-packed event having lined up 40 plus speakers and 20 live demos.
Having pioneered fintech awards in India, IFTA has built itself up to be an influential voice in the APAC region and whose awards carry prestige for well-deserving recipients in the fintech space - bringing together delegates from several Asian countries including India, Bangladesh, China, Japan, Nepal, Singapore, and Sri Lanka.
This year, Meniga's Chief Revenue Officer, Jakub Piotrowski is taking part in a panel discussing Digital Banking and the role of Neo-Banks as disruptors to traditional banks. Moderated by Deloitte's Suchintan Chatterjee, taking part alongside Meniga is YES Bank, PayNearby, and Kotak Mahindra Bank.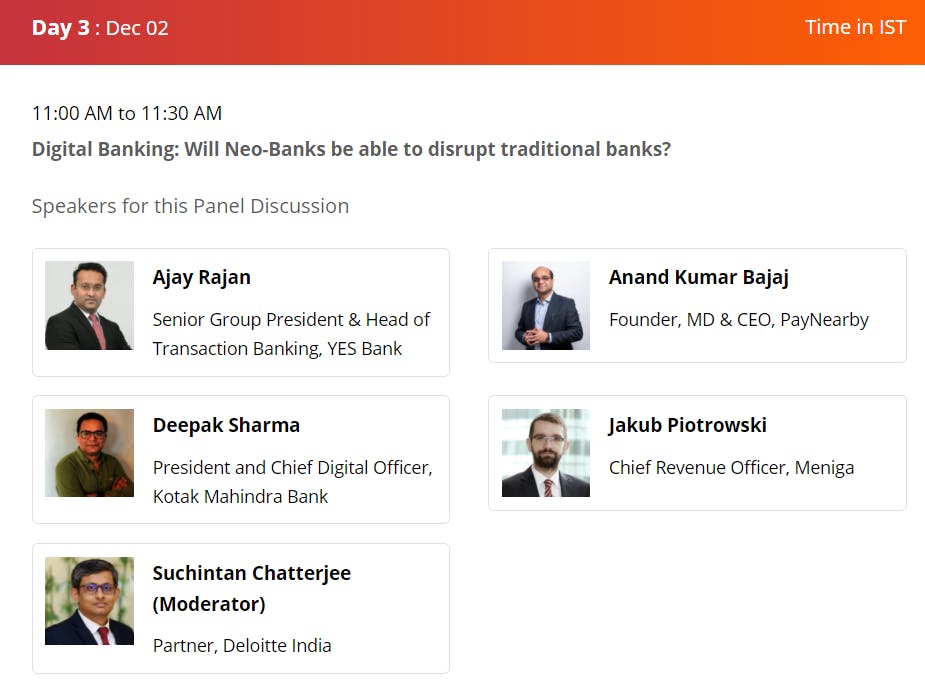 The Indian market is a juggernaut and has quite a unique position globally. We look forward to attending IFTA to hear about what's new coming out of this region, what's driving their directives, and what we can learn from them.