As the Meniga team schmoozed with the cream of the fintech crop at Finovate London today, our CEO Georg and Chief Product Officer Finnur were preparing to demo our latest product: Meniga Challenges. This is our seventh Finovate demo and we are thrilled to be unveiling Challenges, as we feel it is the most innovative way for banks to connect more deeply with their users. Inspired Fitbit and Strava, Challenges makes it social, easy and fun for consumers to manage their finances through changing their financial habits in small incremental ways.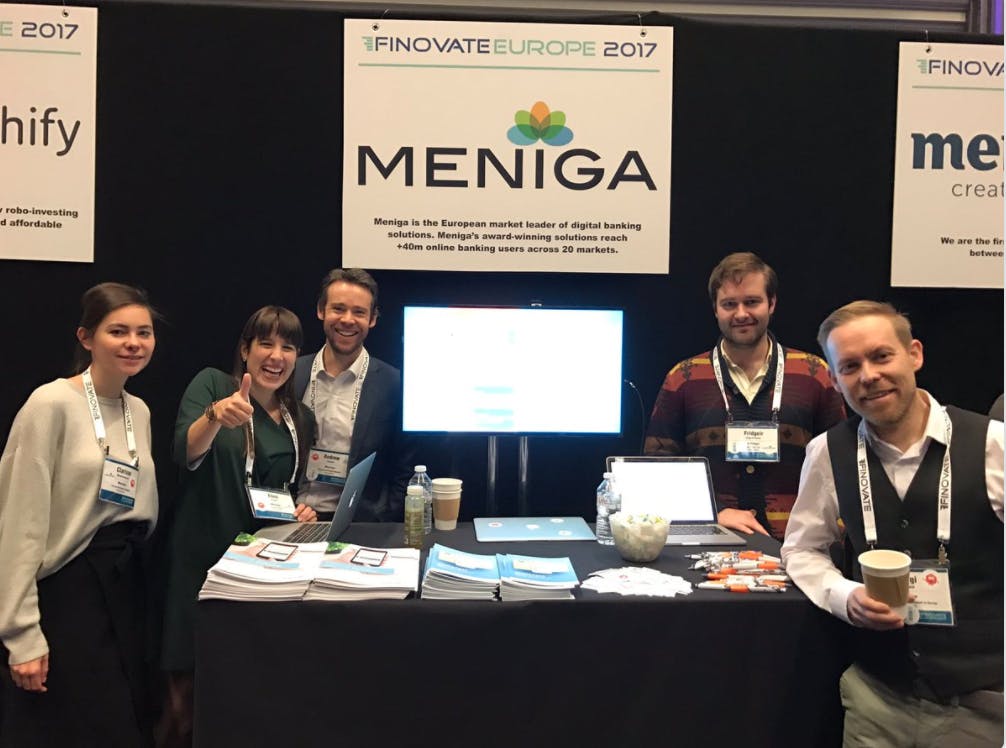 Based on deep research into psychometric and psychological models "The Big-Five Personality traits" that determine peoples behaviours along many different factors, including extraversion, agreeableness, openness, conscientiousness and neuroticism, Meniga Challenges uses a single product to motivate users with very different attitudes toward their finances.
Early testing of Challenges shows high levels of engagement from people who struggle financially while also keeping the motivated groups engaged. The unique new product works by offering a variety of habit-forming activities. Examples include Category-based spending Challenges e.g. "no fast-food for a week"; One-off challenges such as "the Chopping Block" shows users their subscriptions so that they can unsubscribe from redundant ones; and The Meniga Money Monster "steals" variable, random amounts from a user's current account and puts it into savings. These options are useful for anyone who is trying to manage their finances including the least motivated people who find it difficult to save.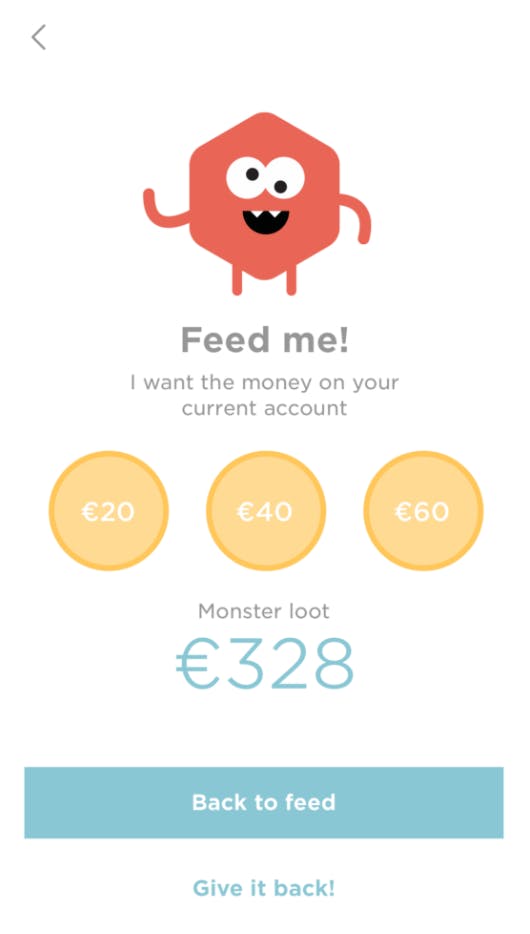 We feel this product compliments the rest of our suite of services for digital banking products. Now, in addition to rich, user centric interfaces with an engaging social media-like financial activity feed, we have added the use of humour, gaming concepts and social curiosity, to provide banking customers with fun ways to understand and manage their personal finance. Combining these attributes with our tailored recommendations and card-linked offers creates a personalised experience that benefits the individual customer, the bank and the community at large.