Each year Ský, the association of Icelandic IT companies and the Icelandic Computer Society (ICS) host an IT Festival called UT Messan at Harpa Concert Hall. The Festival is a 2-day event where IT companies from all over Iceland showcase their latest innovations, thought leaders share their insights and awards are given to organisations who have used IT, or information technology, to reach excellence in their operations.
The President of Iceland, Gudni Th. Johannesson gave the award to Meniga's co-founder and CEO, Georg Ludviksson at Iceland's largest IT conference, UTMessan on the 7th of February. Other organisations nominated for the award were the highly successful software company Men and Mice and the Icelandic Supreme Court.
Georg was joined on stage by many Meniga's employees. Meniga got the award for its highly innovative digital banking platform which has been adopted by over 80 banks around the world. About 70 million people can access Meniga solutions via banking apps.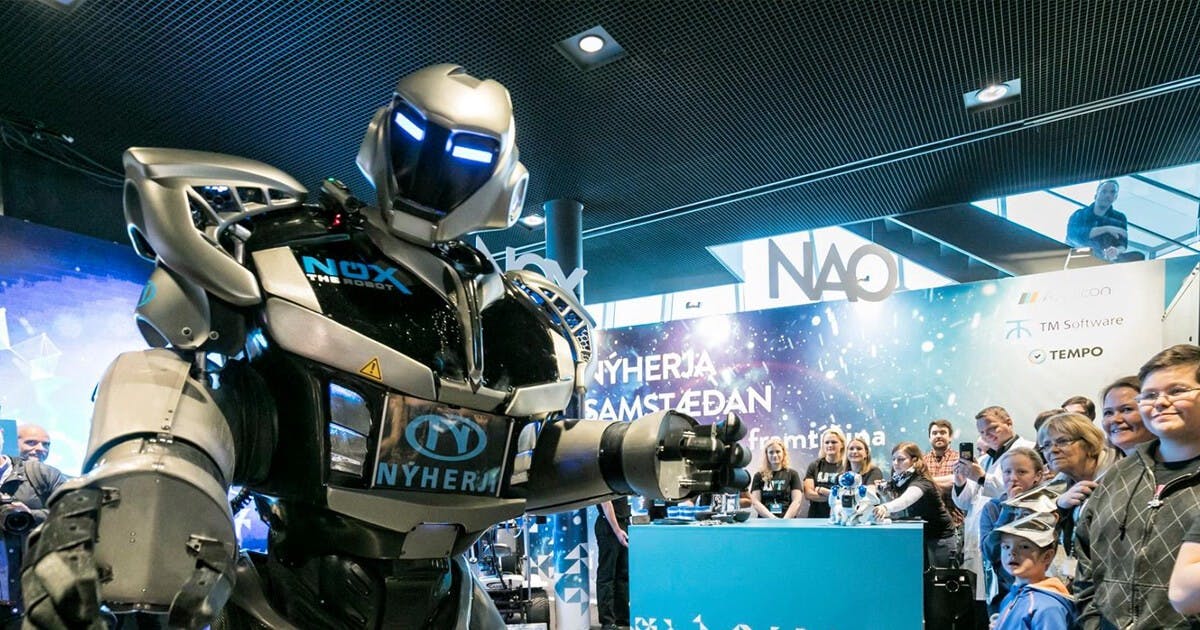 Meniga was joined by three other innovative companies that were recognised by the ICS. The manufacturing company Marel was awarded the IT price for its long history of innovation and providing benefits to Icelandic society. Kara Connect received the award for best digital services for its system which enables the remote provision of welfare, education and health services. Genki instruments were selected as the newcomer of the year. Genki Instruments designs products that are designed to be user-friendly and easy to use.
As part of the conference agenda our very own Product Owner, Jón Heiðar Þorsteinsson was invited to present a keynote in front of a full audience at the main stage Eldborg.
Jón shared some very interesting insights on how banks can step up their game in this new landscape of financial services filled with fintechs, big tech giants and neo banks.
The presentation can be viewed below (in Icelandic)
About UT Messan
UTmessan is one of the largest Tech Conference and Expo in Iceland - and the only independent and non-profit event about IT. The event is a joint collaboration between Ský (The Icelandic Computer Society), The University of Iceland and Reykjavik University.