Meniga Welcomes New Senior Product Manager Riaan Dreyer to its Professional Services Team
Meniga's Reykavik office is thrilled to welcome Riaan Dreyer!
Riaan has been working at the intersection of finance and technology since 1996. Originally South African, Riaan joined the Meniga team in April 2016 and divides his time between Iceland and London, working closely with the development and sales teams as well as Meniga's customers.
Bragi Fjalldal, Meniga's CMO & VP of Business Development commented: "Riaan's 20 years of experience in software implementations, planning and business change have already proven valuable for Meniga's product roadmap planning and customer implementations. He's a great addition to the team."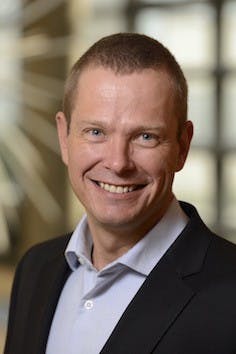 Formerly Head of Transactional Products and Services Technology for the Standard Bank Group for four years, Riaan was responsible for delivering an integrated online Cash Management, Trade and Custody solution across 18 countries in Africa. Previously, Riaan was the CIO of the Liberty Group in South Africa where he ensured all Business Change initiatives within Liberty were aligned with the strategy of the Insurance & Retail businesses.
Riaan said: "I had been watching Meniga's progress and developments for years and am thrilled to be part of its future growth! Meniga stands alone in its offerings to banks and consumers who want to manage their finances. It's an honour to be part of such an innovative growing company and for the opportunity to live somewhere as beautiful as Reykjavik!"
Riaan is tasked with leading Meniga's strategic customer projects along with product development, specifically within the Business Financial Management arena. In his spare time, Riaan enjoys rock climbing, ice climbing and scuba diving.
Welcome aboard Riaan!