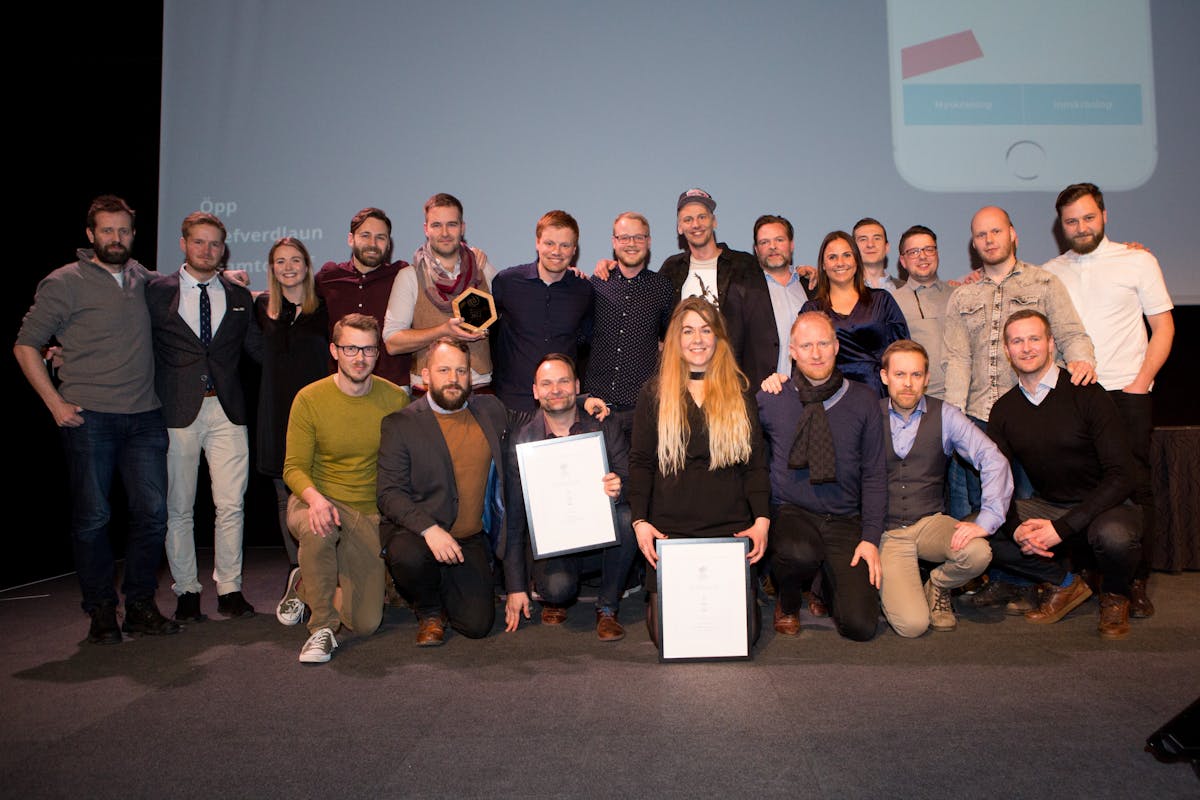 Last Friday, the annual Icelandic Web Awards took place at the Harpa Concert Hall in Reykjavík, Iceland. The event celebrates the best sites, solutions, applications and more happening in the web industry each year. This year, Meniga was nominated in two categories of 'Best mobile app' and 'Best web solution' and we are proud to announce that Meniga was selected as a winner in both categories.
The award is a great recognition for Meniga as a global leader in Fintech technology and digital banking solutions. Meniga's goal is to help people lead better financial lives. We do this by creating innovative solutions designed to help people understand and manage their finances through a fun & seamless user experience as well as beautiful design. Meniga's approach to user experience is changing how banks worldwide engage with their customers.
Central to Meniga's mobile app and web solution is a state-of-the-art, social media-like Financial activity feed that tells users the story of their finances through personalised notifications, advice, card-linked offers and actionable events as well as Meniga's Challenges, a personalised financial fitness technology that makes it simple and fun for people to reach their goals.
"Winning best mobile app and best web solution at the Icelandic Web Awards this year is a great recognition for Meniga. In addition to the satisfaction of helping people in Iceland lead better financial lives, Iceland has served as an important test market for Meniga since its founding. The market gives us a real advantage to try and test our solutions and functionality and offer world class products to banks and financial institutions around the world. Today we have over 30% of Icelandic households registered and it is a fantastic honour for us get the recognition and feedback that our users love our solutions."
said Eva Björk Guðmundsdóttir, Head of Icelandic Operations at Meniga.
We would like to thank everyone for voting for us!