Meniga voted 'Best of Show'
Recently Meniga's Bragi Fjalldal participated in the Nordic Connection Festival where bankers, fintechs and other techs celebrated the leading technologies across the Nordic region. At the event companies were invited to present and demo exciting new innovations and we are thrilled to share that Meniga's demo around a financial advisor with an environmental angle was awarded 'Best of Show' at the event.
During his demo, Bragi shared how banks now more than ever need to step up their game, support them through the COVID pandemic with tools that help them better manage their personal finances as well as empower them to take action against topics close to their hearts such as environmental change.
Fjalldal outlined Meniga's decade-long mission to help individuals lead better financial existences, but now to also have the opportunity to minimise their environmental footprint. Helping banks to enrich transactions and the overall customer experience — from PFM to business finance management; rewards, notifications, as well as new carbon insights — has accounted for Meniga's growth to 150 people and offices across Europe and beyond.
Digital Banking adoption
on the rise
Fjalldal struck an optimistic note about the major current issue of our times, reflecting Meniga's position that the pandemic has significantly impacted the personal finance landscape by accelerating the rate of digital banking adoption and creating greater consumer needs for personal finance management.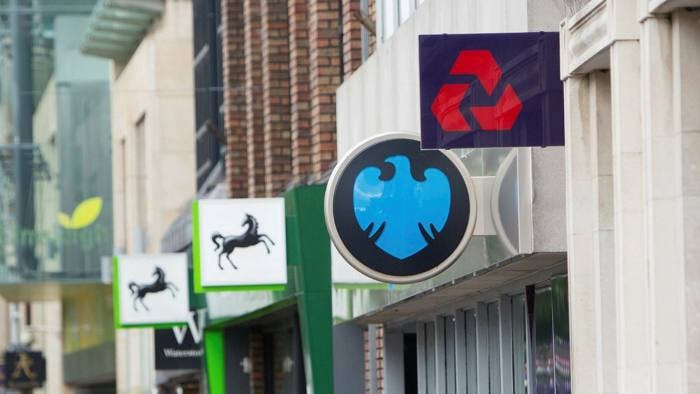 "We are a ten-year-old company and have been in the B2B FinTech space for as long as we've existed. We have survived a few ups and downs, and now we're fighting through Covid like everybody else, but we remain optimistic about the future and excited about the change that's now happening in the market."
Creating highly appealing digital experiences
Elaborating on points made to the audience at the Nordic Connection Festival, he discussed with Chris Skinner, of the Finanser, how the PFM term had become slightly tired and overused following it first being coined by Meniga and others a decade before, but how it is now enjoying a resurgence in relevance, powered by some of the emerging banks.
"Some of the banks [are] leading the way in how it can be done. I'm referring here to some of the challenger banks like Revolut, Monzo, Starling and N26."
"One of the things they have done, and showed with the engagement they've had with their users irrespective of what you think about their business case, is that people like to be engaged in a way that's fun.

You can make savings goals a fun challenge, just like Fitbit and Strava have done in the fitness sector. That's what's given PFM a comeback."
In response to a question about the marked contrasts in terms of consumer-facing offerings between banks, Fjalldal discussed how Meniga worked with customers, but that each agreement was tailored to requirements and not a 'one size fits all'. He also clarified that Meniga agreements could be global in scope, or territory-specific. He again praised the flexibility and nimbleness of the new players and the risks that they posed to the traditional banks.
"The issue is that I can see the new challenger neo-banks doing great analytics around lifestyle and the old banks, because they're on systems that only record what's happened and not what's going to happen, just don't tell me anything that's informative or worthwhile."
Going beyond traditional Banking to support customers
Meniga's new 'Cashflow Assistant' (already live with clients like BPCE) — which effectively predicts transactions and alerts customers when they are about to go into debt — was cited by Fjalldal as an example of a tool that might help a bank stand out.
He lamented the excessive bureaucracy and time taken by banks to reach decisions, as well as a desire on the part of some to over-complicate innovations.
"Sometimes banks paint these things as huge projects, and won't do anything unless it has artificial intelligence or something similar attached to it. In these instances, they sometimes just don't notice the simple things they could do that would make a difference.

Think about the first versions of Revolut and Monzo. They only had that simple stuff, but it was cool and it was interesting because the banks didn't have it. It's not rocket science."
The psychology behind digital engagement
Referring to the psychology which underpins Meniga's approach to its product development, Fjalldal emphasised that the best innovations are subtle and intuitive, rather than proving heavy-handed and demanding an excess of interaction and that the user experiences of Facebook and Amazon should be an example to the banks.
When it came to innovations outside of the banking sector which might provide inspiration, Fjalldal cited the Fitbit and Strava incentivisation models: suggesting that Meniga's 'Challenges' functionality, designed to motivate people to save through gamification, represented a natural evolution of these within the personal finance space. For banks to become current, they must unlock the value of their customers transactions.
"It's all about starting with getting better financial reporting for the customer, and then starting to tap into the more purpose-driven part of life and using banking to make customer spending more sustainable.

That's how we keep innovating. What can you do with people's transactions to change their lives? In my opinion, that's what banks need to think about being."
"Covid is kind of a wakeup call and we've just been shown how vulnerable the world is and how vulnerable we all are.

Our bet now is that people are going to really start thinking about sustainability, about pandemics and about the environment…I really feel like the next decade will be the purpose-driven banking decade."
Banks to empower customers with green ideas
He expressed how he was heartened by the fact that banks responded favourably to the ideas underpinning Meniga's carbon-offsetting innovations, and that this was reassuring as his company anticipated large-scale adoption of this tech in the near-future.
"We feel like the environmental crisis is a tangible area where banks have such a huge opportunity to make a difference. Banks that do that in the right way will be rewarded for that."
Covid was also cited by Fjalldal as accelerating the move towards increased Open Banking, but that there remained a risk of resistance on the part of banks due to a convention for installations to be done on-premise, and not wanting customer personal data to move into the cloud (even if at odds with the expectations of a customer base increasingly working remotely).
Read the full article here
For more information on Meniga's environmental initiatives, check out some of our previous posts on the topic:
Chris Skinner is known as an independent commentator on the financial markets and fintech through his blog, the Finanser.com, as author of the bestselling books Digital Bank, ValueWeb and its new sequel Digital Human. He is Chair of the European networking forum The Financial Services Club and Nordic Finance Innovation, as well as being a Non-Executive Director of the Fintech consultancy firm 11:FS.