Money Monster invades Amsterdam —highlights from Money 20/20
The Money 20/20 Europe conference in Amsterdam is always a huge event for Meniga team. We meet fellow fintech enthusiasts and customers from all over the world and have very interesting conversations.
This year's event brought together more than 6,000 attendees from over 2,000 companies and 82 countries to cover hot topics including open banking and cybersecurity. Below are some of our key takeaways from the event.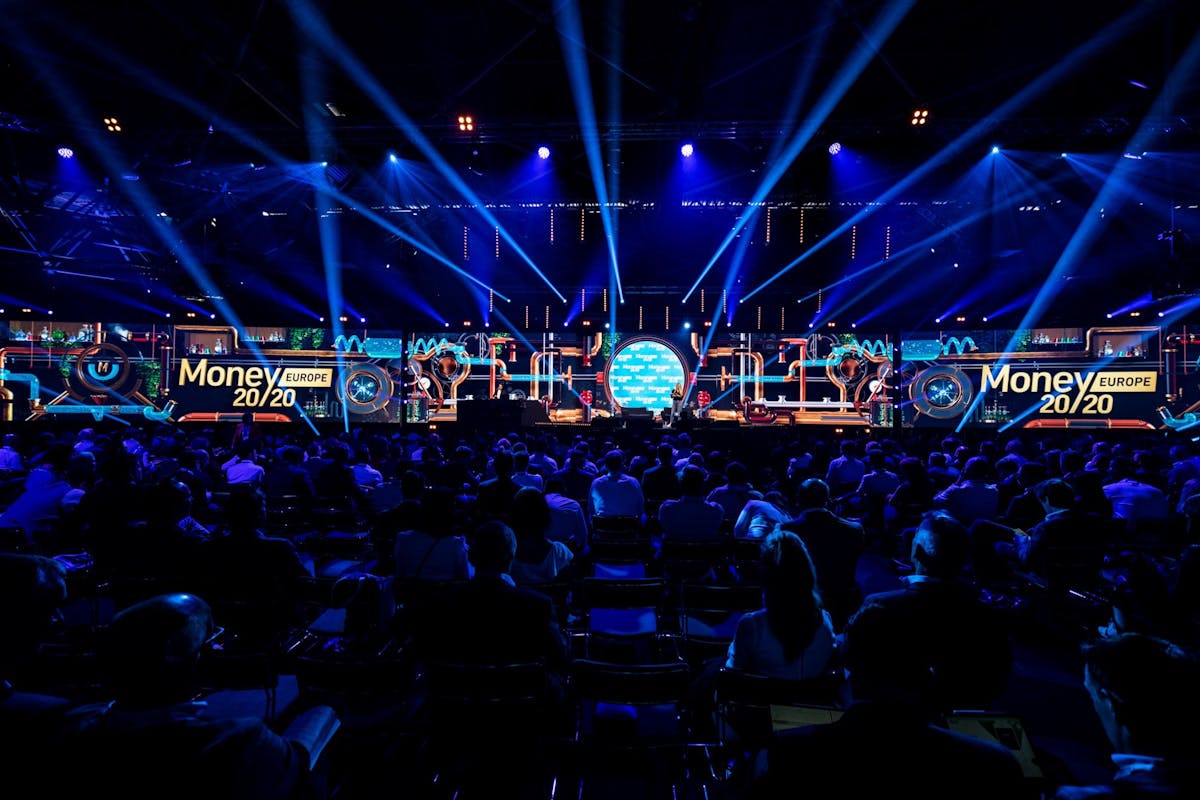 The boss inspires in Open Banking panel
Our CEO & co founder Georg Ludviksson participated in an inspiring panel about how banks should use data for commercial benefit. Georg was joined by other leading thought leaders: Daniel Hegarty CEO of Habito, Freddy Kelly, CEO of Credit Kudos, Francesco Simoneschi founder & CEO of TrueLayer and was moderated by Beatriz Sanz Saiz, Global Advisory Analytics Leader from Ernst & Young.
The panelists discussed various topics such as why banks should be using data to improve their services, how people are increasingly not only becoming more open to sharing their data but instead demanding it in return for a better user experience, the importance of using data in a secure way as well as giving terrific examples of live uses cases — such as Meniga's Rewards platform.
Watch the full panel discussion here
The buzz in the booth
It was great to get the fintech industry buzz straight from the people visiting our booth. They were, as always, a mix of existing or potential customers, analysts, journalists and of course competitors gathering intel.
It is worth noting that our little Lego ambassadors were hard at work with welcoming people to our booth. The Money Monster was also on a mission this year.
So what were the hot topics year?
Demystifying Open Banking
Our visitors had a lot of questions about PSD2 regulations and how to best aggregate, consolidate and enrich banking data. It is clear that the financial industry is now starting to see the opportunity which Open Banking presents. Nevertheless, many banks and financial institutions are grappling with how to both sharing data in the post PSD2 and GDPR world.
Many of our guests were looking for our input and advice on those issues. We came prepared with a brand new insight paper titled 'Innovating with open banking' and our new Aggregation Hub' — feel free to download it to get the inside scoop on this important topic.
How to turn data into customer delight
How banks can use the ever-increasing volume of data to actionable insights is becoming a key question. When tech giant such as Apple, which has a huge fanbase, has entered the financial sector it is clear that banks now need to use their data to create delightful personalised interactions with customers to survive and thrive. It was very gratifying to be able to share insights on how this can be achieved.
Navigating the banking landscape
It is telling that the most used industry on attendee name badges was 'Challenger Bank' In addition, the event had an 'Alchemy theme', a metaphor urging the attendees to blend "open banking, new technology & fintech" into a big chemistry tank of ideas. Banks find themselves in fast evolving marketing situation which is driven by legislative change, technology changes, reduced cost of market entry and changed customer behaviour and preferences.
A lot of visitors to our booth talked to us at length about partnerships and acquisitions, both potential and actual. I suspect that analysts, journalists and bloggers will be very busy in the coming months covering all sorts of new acquisition deals and cooperation between different players.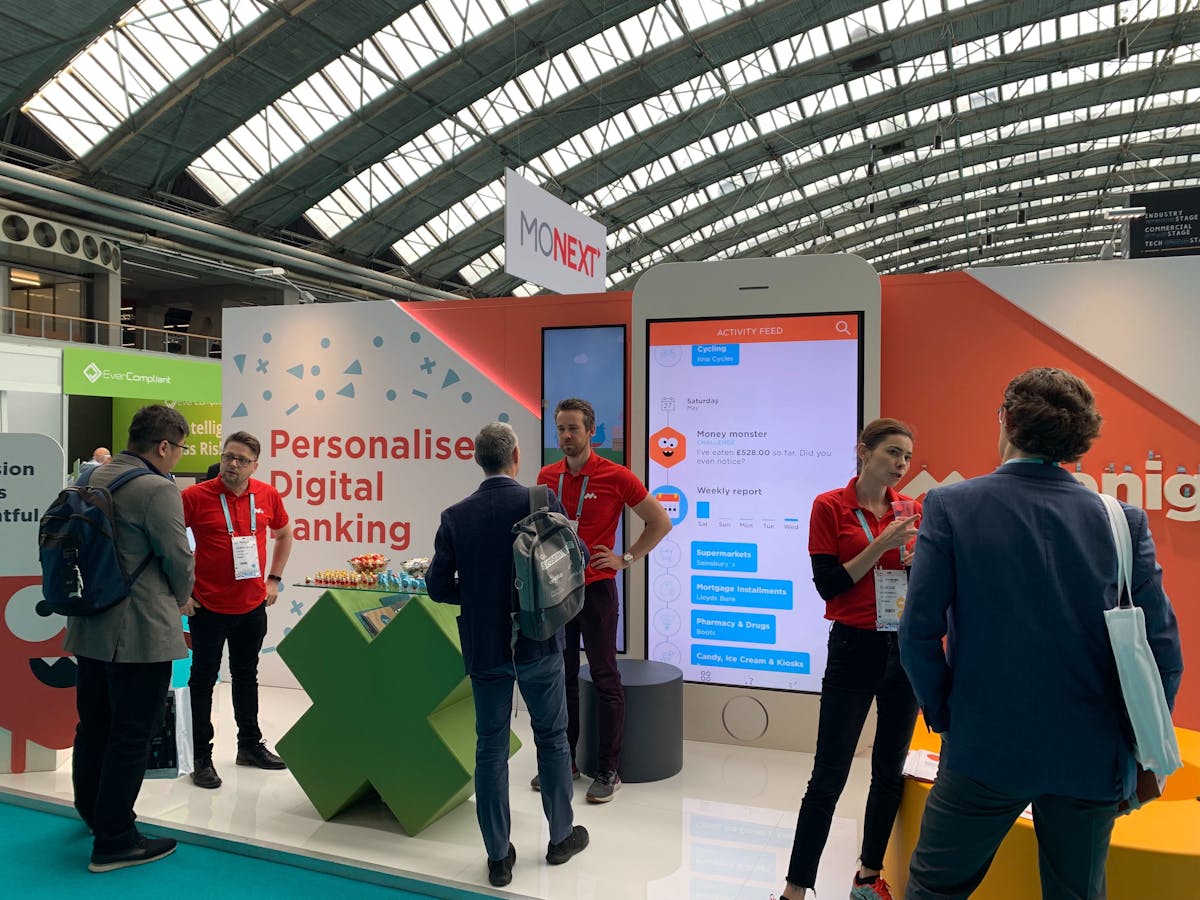 We did three cool videos for the event this year, starring the infamous little Menigans. The videos show our vision of how fintech should create win-win situations for retailers, banks and most importantly people.
Money 20/20 is Europe's largest fintech event. A world-class experience for European innovators across industries and company types, Money 20/20 Europe is more than just an event. It's a catalyst for the growth and development of the payments and financial services ecosystem.
The market-leading three-day event brings together the entire payments, FinTech and financial services industry. Ideas are created, partnerships are formed and future trends are imagined.
The unparalleled senior audience is comprised of visionaries and luminaries: the people who built the ecosystem, and the people who are disrupting, challenging and changing it.