Having recently joined Meniga, I was beyond excited to attend the Paris Fintech Forum. Palais Brongniart halls' were buzzing with over 2600 smart people from around the globe, all seeking to create opportunities, expand networks and partnerships in the fintech and financial services sectors.
I witnessed first-hand the great interest in our digital solutions by la crème de la crème who visited our booth. Here are the highlights of our trip.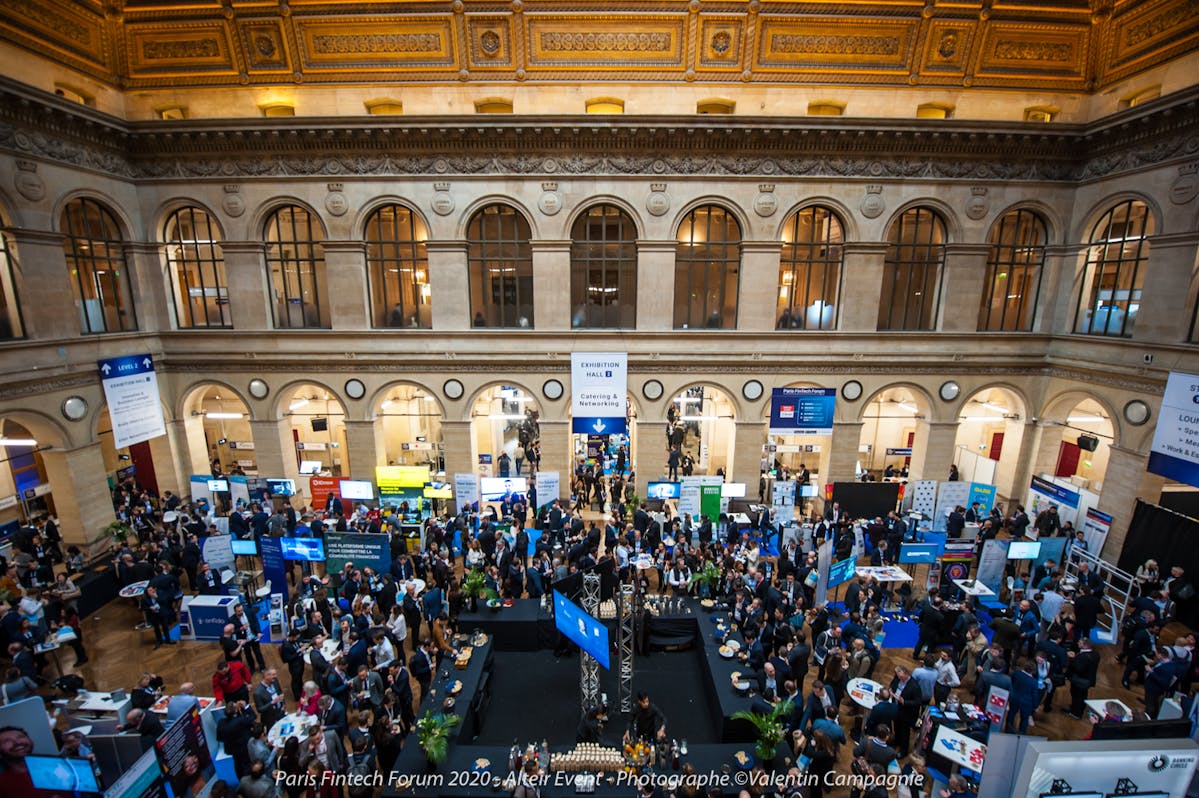 Our CEO Georg Ludviksson had a full house attending his panel interventions on the "Myths and Realities of Going International" along with Sebastien Seifert, Joanne Dewar, and Stone Atwine, moderated by Lea Jakobiak.
Georg discussed the journey of establishing Meniga after the financial crisis hit Iceland and all the lessons learned and the success earned. He shared how building things on a scalable level was key to success. The fact that Meniga helps consumers make smarter decisions with their financial decisions has a universal interest.
Some great questions by the moderator Lea Jakobiak kept the panel alive and interactive.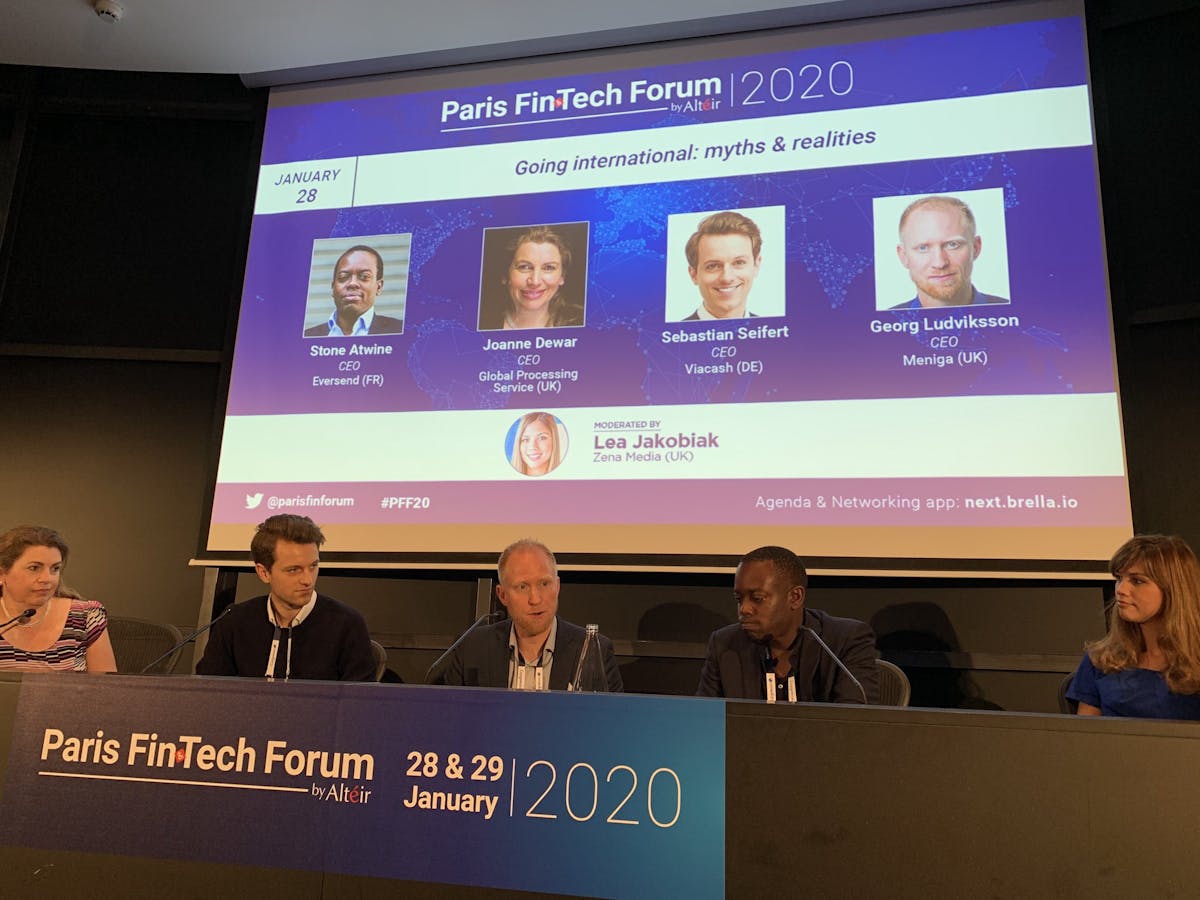 When asked whether choosing the country to do business is a make or break, Georg had the insight of leading smaller bets, following the customers and expanding from there. He added that it takes time to find credibility in the markets but choosing the right country is not necessarily a make or break but rather choosing wisely and understanding the market first.
On the question of whether it's easy to recruit an international workforce that understands the core mission of the business, our CEO reiterated how it's important to have a business purpose that has a universal meaning which attracts the right talent that would share similar values. In the experience of Meniga, the higher purpose of helping people lead a better financial life helps attract the best talent that believes in the same purpose.
Georg added to the question of whether partnering with other fintechs can help solve cross payments. Georg intervened saying that leveraging platforms is essential in a moderate way but that sales partnerships are challenging. However, partnering to stay relevant to what is happening across is very important.
Paris fintech forum ended after two very interactive days for Meniga's team. Great interest in our digital banking solutions kept us motivated and excited throughout the event.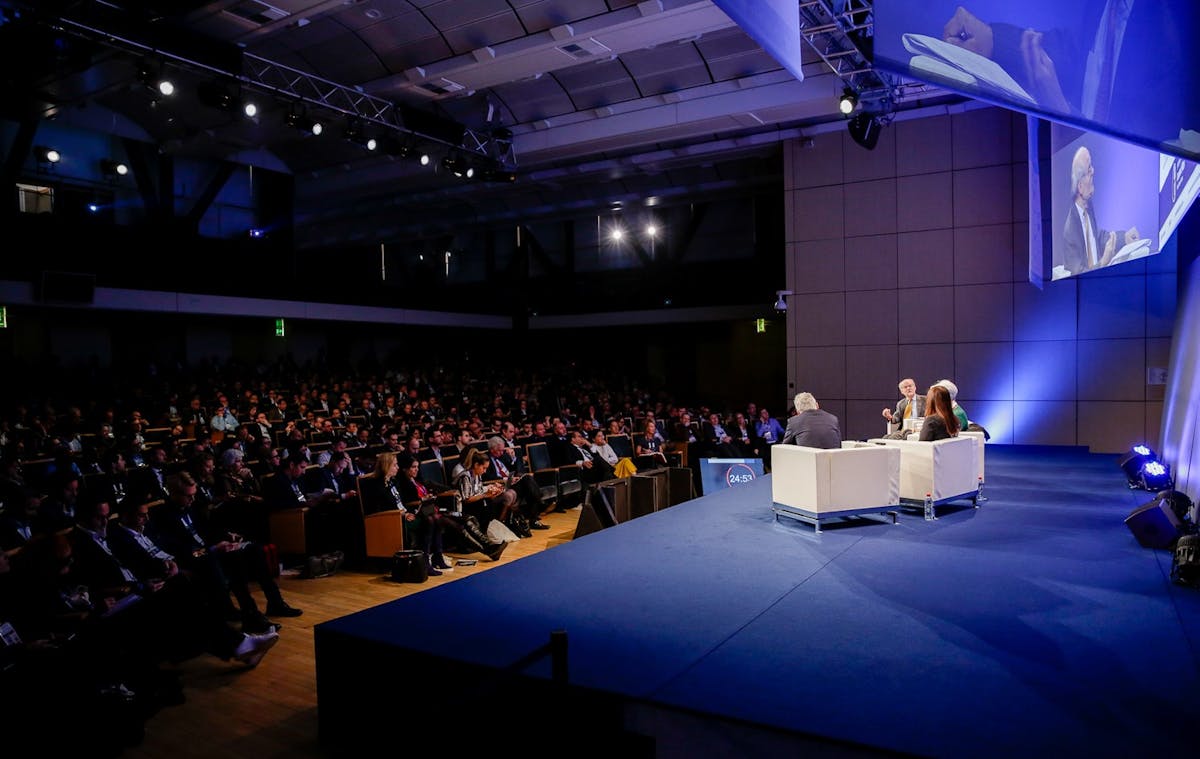 I am glad I missed the Paris Couture Week for the PFF (Not that I was invited to any of the shows!! :)
A la prochaine!
About Paris Fintech Forum
The Paris Fintech Forum is an annual event organized by Altéir. The event bring together over 2600 attendees over 2 days in the very heart of Paris. With over 250 speakers comprised of CEO's and c-levels from banks, insurance, telco, regulators and of course Fintechs from from over 70 countries the event is considered one of the most exclusive European events on digital banking and fintech.