Open Banking is evolving around the world
The Paypers — the leading independent source of news and intelligence on global payment community — has just published the fourth edition of its Global Open Banking Report, which analyses how Open Banking has evolved around the world, as well as the steps traditional banks have taken to open and innovate, providing insights into their key learnings and challenges.
As we know, the advent of Open Banking has brought about a plethora of new opportunities for banks, such as greater digital agility, improved customer experience, and new revenue streams, to name a few.

The report captures the views of key players in the Open Banking ecosystem, such as incumbent banks, challengers, third party providers and industry experts, to highlight the important role of technology and solution providers like Meniga, in staying relevant and achieving a true digitalisation of financial services.
Oana Ifrim, Senior Editor of The Paypers, stated in the report's Management Summary:
"To remain competitive, banks need an approach to Open Banking which fosters valuable collaborations with startups and fintech developers.

Partnerships and value co-creation with other players will pave the way to the banks' overall mission to transform innovation into superior customer experience."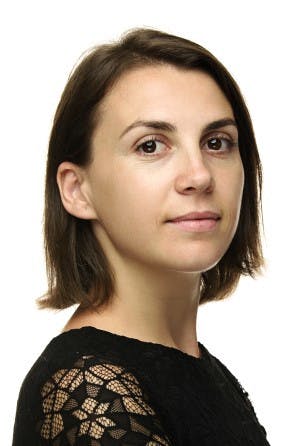 Mapping the key Open Banking players
The Global Open Banking Report 2020 also features an overview of the Open Banking ecosystem, in the form of a comprehensive infographic and industry mapping of the key participants in Open Banking, highlighting their solutions and core offerings, and thus offering clear guidance with respect to who is offering what when it comes to the enablers in the Open Banking space.
Out of a total of 12 different categories, Meniga has been included in the following 5 categories:
Open Banking Enablers
API Connectivity for Payment Initiation
API Connectivity for Data Retrieval & Value-added Data Solutions and Services
Banking-as-a-Service
End-user Propositions and Solutions (Personal Financial Management)
It's an honour for Meniga to be featured alongside other great fintechs such as Worldline, Moneyhub and Plaid, as one of the key players in the Open Banking ecosystem, and we're delighted to be recognised for our continuous efforts in helping banks improve their digital banking offering and exceed the value proposition of their competitors.
To read more about each category and the other key players in the Open Banking ecosystem, check out the full Global Open Banking Report 2020 here.

About The Paypers
The Paypers is the Netherlands-based leading independent source of news and intelligence for professionals in the global payment community. The Paypers provides a wide range of news and analysis products aimed at keeping the ecommerce, fintech, and payment professionals informed about the latest developments in the industry.