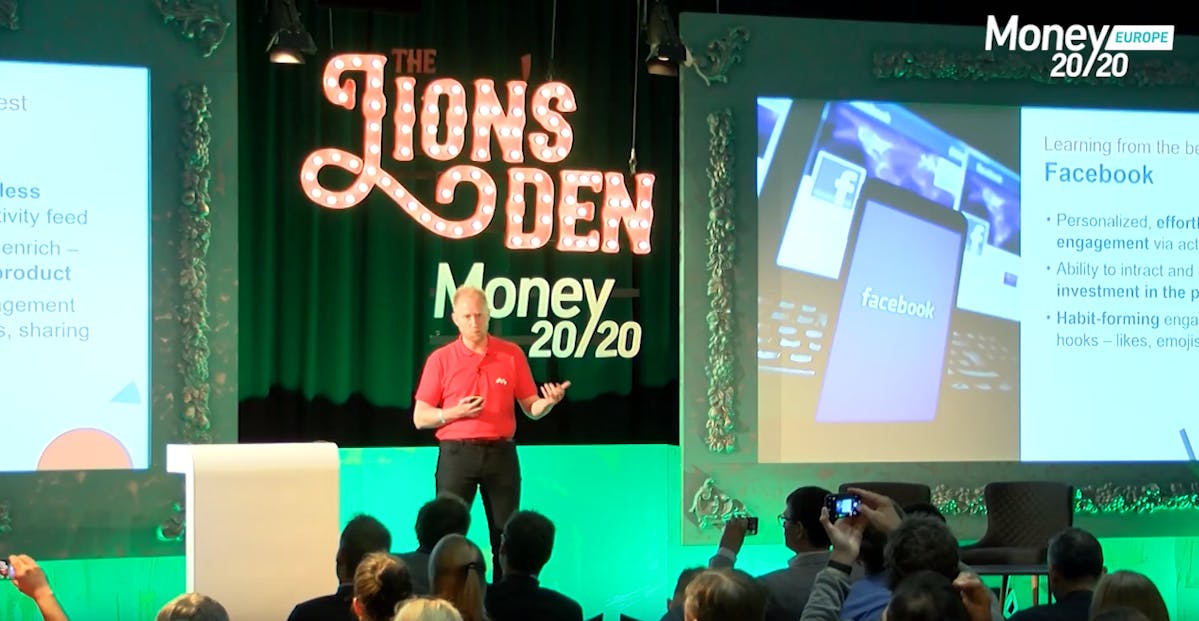 The annual Money 20/20 took place between 4–6 June in Amsterdam this year — bringing together over 6,000 financial services professionals, investors, vendors, fintechs, fintech enthusiasts and more for the latest and greatest in fintech & banking.
Meniga CEO & co-founder Georg Ludviksson shared his insights in a keynote on personalisation in digital banking with focus on what banks can learn from social media and big tech.
Georg talked about how banking is at a crossroads and how we can take Banking Beyond Banking. We have come a long way from the simple times of storing money and handling the exchange of currency. At the blink of an eye, banks now need to consider user experience and app development to remain current to their customers.
People expect more now than just the ability to view their balance and make transfers. People ask for insight, guidance and the rewarding feeling of time well spent while managing their finances. Many people now expect the same experience they receive from fitbit, duolingo and headspace from their bank. In the near future, companies like facebook, Google and Amazon will offer financial services backed by their experience and success in simplifying people's lives.
Watch the keynote:
For more information visit www.meniga.com