It is all about
your customers
Meniga Consumer Analytics will provide you with valuable insights and data to help your business grow.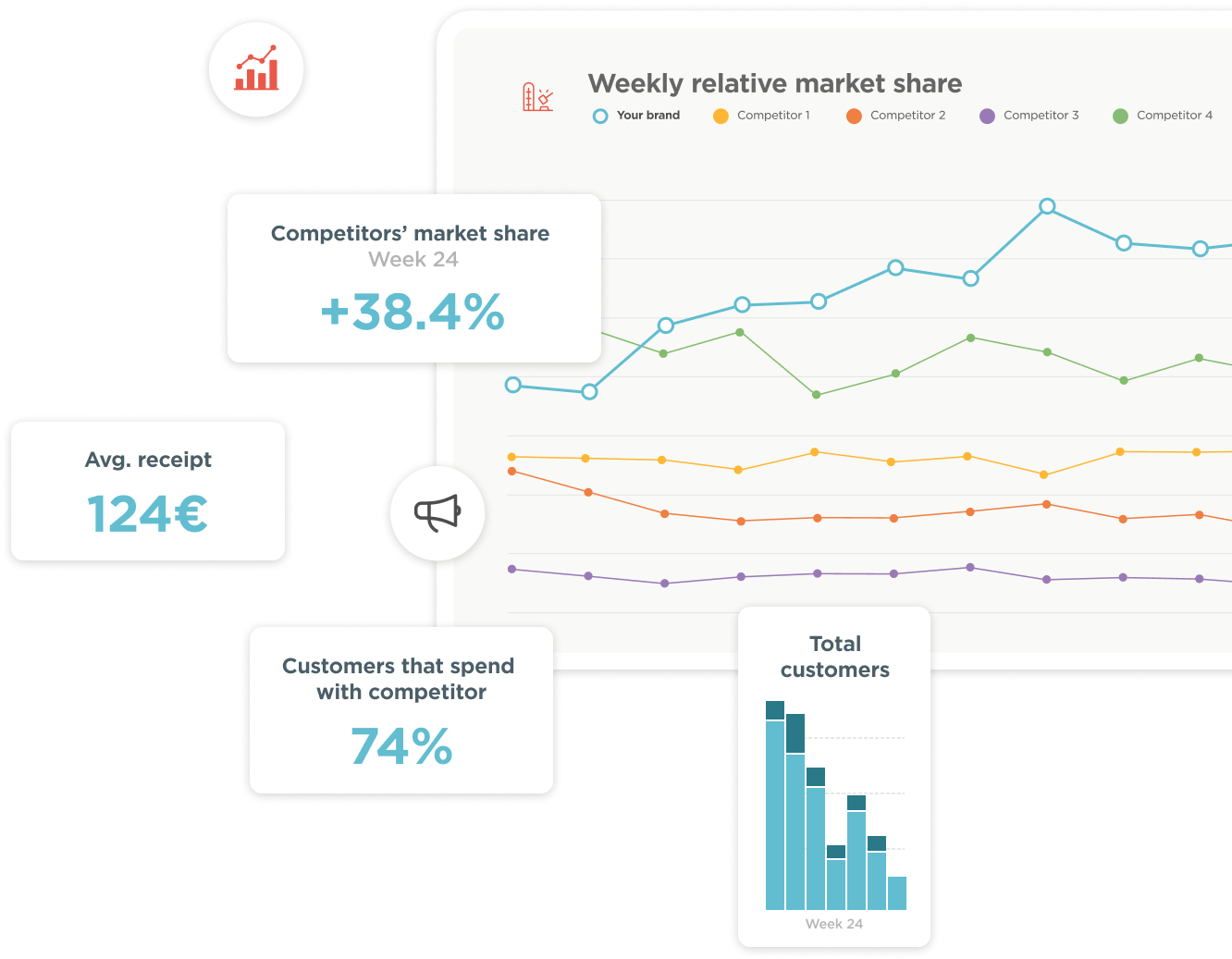 Make better decisions
for your business
Get an in-depth understanding of your market,
customers and competitors, and empower yourself
to make smart, data-driven decisions.
Silver
Basic insights about your customers and closest competitors.
Market share
Demographics
Quarterly reports
Gold
In-depth data about your customers, their purchasing behaviour and competitor insights.
Share of wallet
Customer Mobility
Monthly reports
Platinum
Customize your insights and data package and tailor it to your specific business needs.
Customized KPIs
Use the data in your own systems
Weekly reports
Shopping trends in real time
Consumer trends
Like a stock market index, see how a retailer is performing compared to the market based on real-time transaction data.