Performance Marketing with Meniga Campaign Manager
Our mission is to help you build long-lasting relationships. Meniga Campaign Manager is a performance marketing platform based on buying behaviour. Increase loyalty and sales with personalised rewards and watch your business grow.
Target based on buying behaviour and pay only for purchases
Create cashback campaigns and target the right customers at the right time. Use Meniga's algorithms to reward loyal customers and find new ones that are likely to shop with you. Pay only for actual purchases.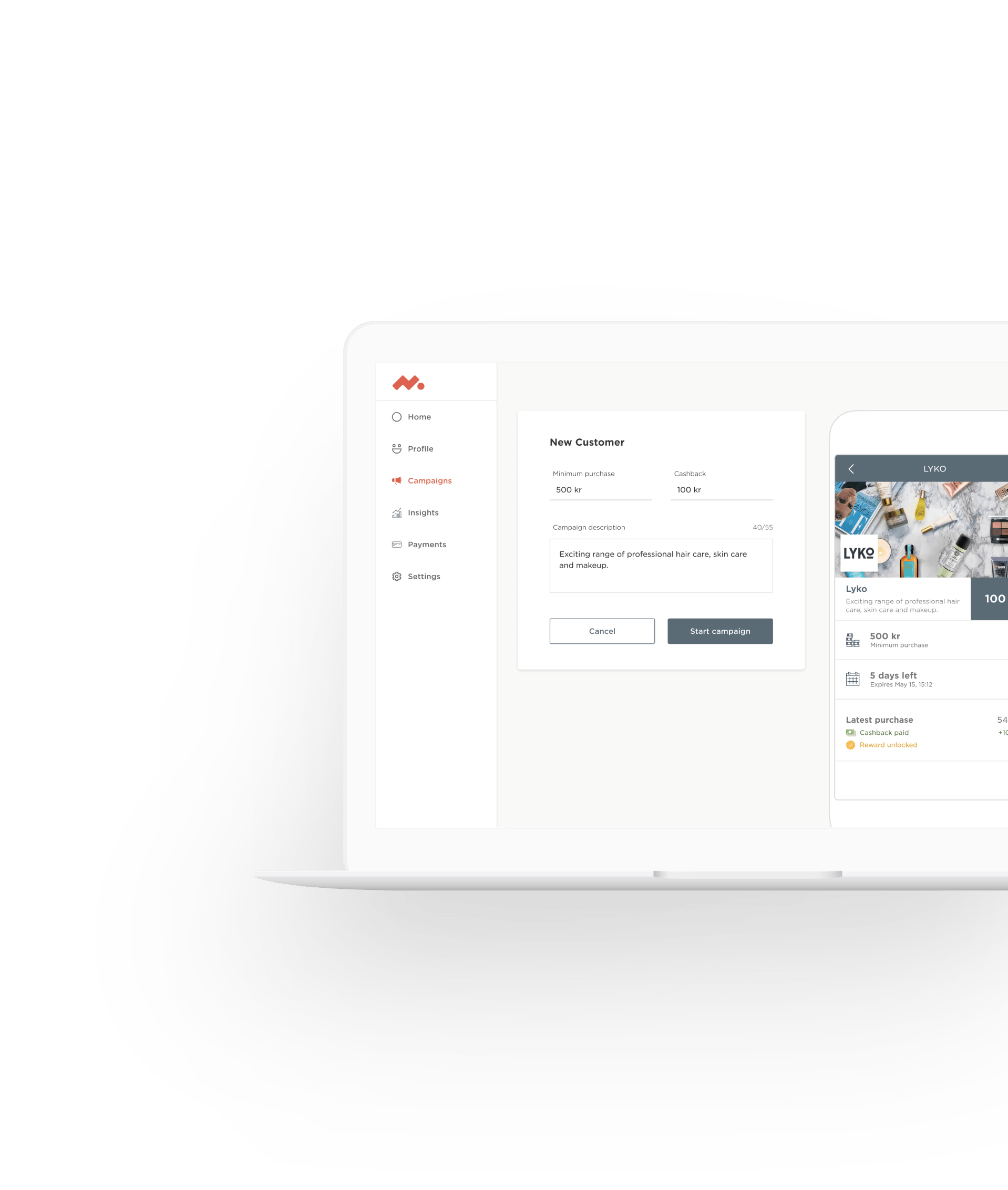 Start growing your business
in a few easy steps
01
Benchmark your business
Look up your business and see how you compare to your competitors and the market.
02
Improve your performance
Create campaigns to reward loyal customers and find new ones.
03
Observe sales impact in real-time
Track campaign performance and customer purchasing behavior in real time. Analyse the impact on your company's competitive position over time.
Subscribe to our newsletter and stay on top of the latest news