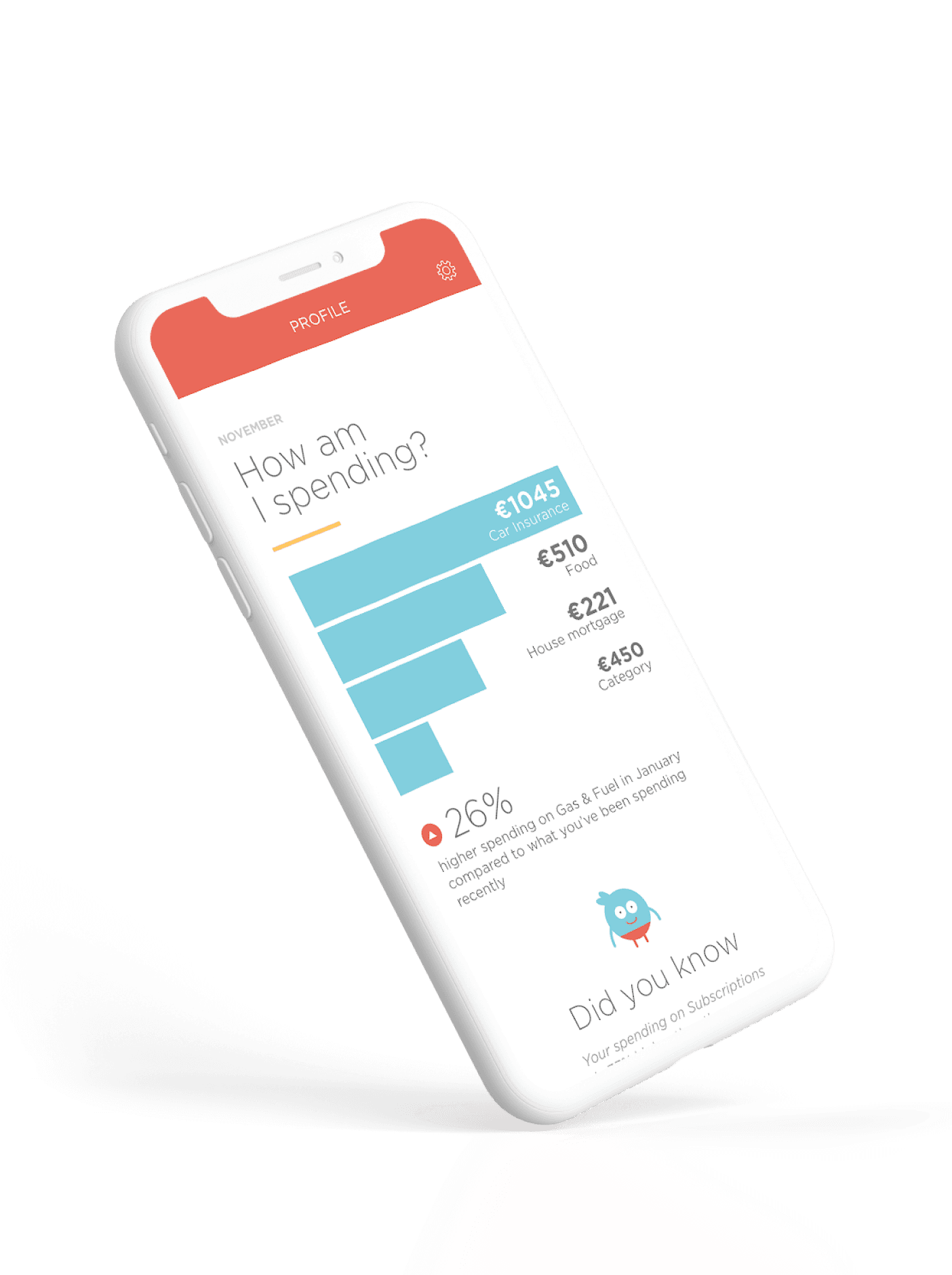 Our Products make digital banking personal
Meniga is the largest white-label personalised digital banking software provider in Europe. Serving over 65 million users in 30 countries.
Industry-leading technology for innovative banks
Our award-winning digital banking platform is helping leading financial institutions use their data to build meaningful customer engagement and develop new revenue streams
Consolidation
Give customers a holistic view of their finances
With PSD2 and GDPR banks must both open up and protect consumer data. People are increasingly banking with more than one bank but they still want to see financial data in one place.
Meniga enables banks to take the lead in an open banking world. We deliver consolidated, clean and sorted transactions and other data on which banks build the foundation of personalised digital services.
Intelligence
Discover value from banking data
Facebook has likes but banks have the most important data: real-world transactions.
Meniga leads in transaction enrichment and merchant mapping. We provide banks with powerful tools that enable them to discover new customer segments, find hidden opportunities in their transaction data and engage with customers at the right time.
Digital banking
Turn your banking app into a personal financial coach
Meniga Digital Banking allows banks to deliver rich and personalised functionality in their banking apps.
Meaningful engagement in online banking apps retains banking customers and inspires them to form better financial habits. Go beyond traditional personal finance management and give your customers a personal financial coach.
Rewards
Create new revenue streams and engaging banking apps
Meniga Rewards enable banks to create an ecosystem with market-leading retailers and savvy consumers. Our platform enables banks to give merchants the means to send targeted offers to customers. When customers spend with a retailer they receive rewards in the form of cashback.
Banks generate new revenue streams, retailers get efficient marketing and customers reap rewards. The best part is that people can use their cashback to support important environmental projects.