Assume that your banking app users are not very financially literate
Banking professionals sometimes forget how limited our financial literacy is. The other day I sent a simple question to my bank about its mortgages, which only required a 'yes' or 'no' answer. I received a complicated reply, which made me regret I did not have a law degree* My immediate feeling was to distrust the whole thing. The thorough professional who answered me wanted to cover all her bases but ended up alienating me.
Consider these survey findings:
At the same time, there is an explosion of banking app use in Asia, UK, Europe, and the United States. One startling data point is that in early 2020 some 6 million people, 12% of the adult population in the UK, downloaded a banking app for the first time. I wonder if those first-time users were able to easily use their banking app or could get a clear view of their spending and income right away. This a permanent shift towards digital banking rather than a short-term reaction to a health crisis.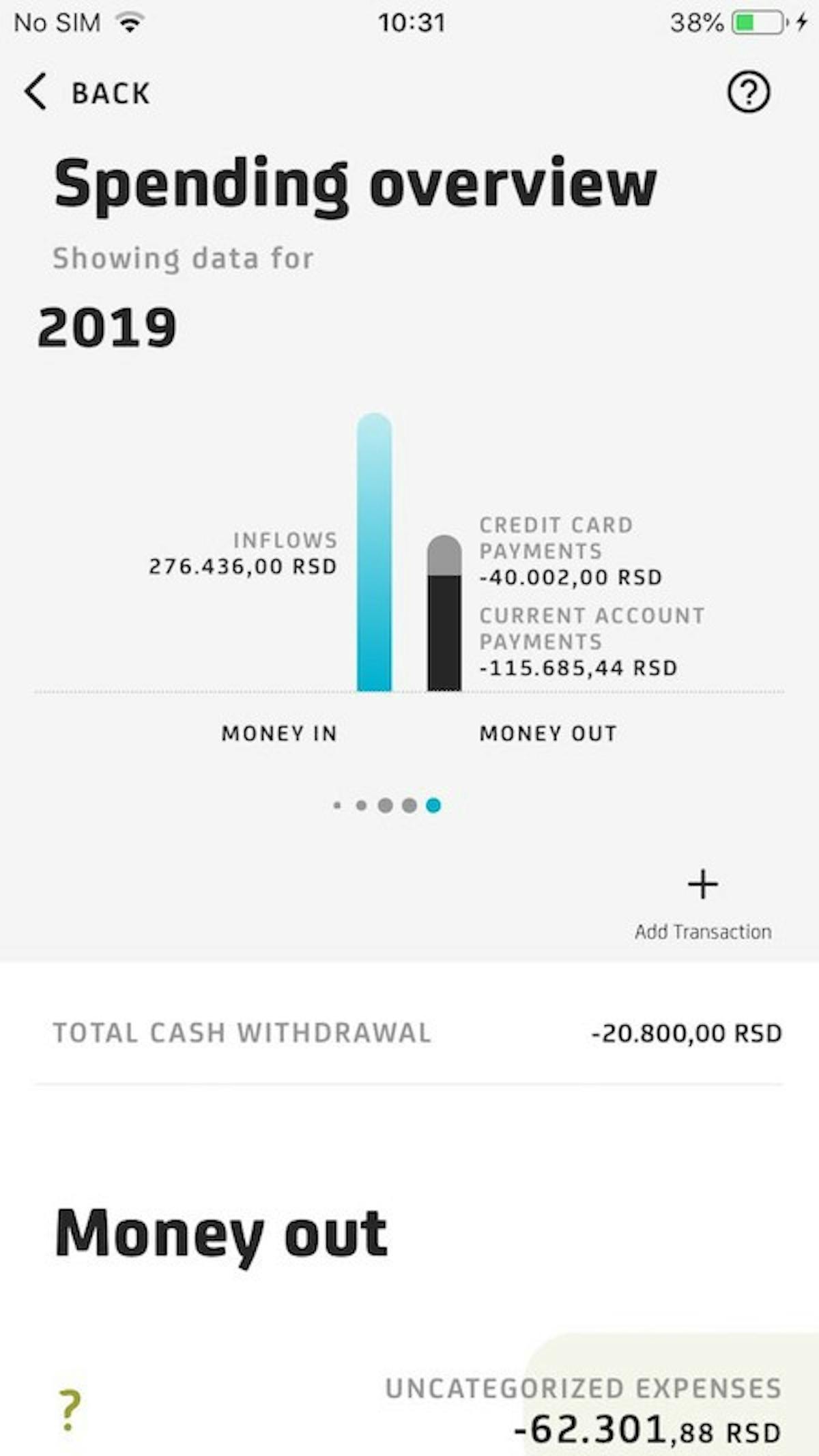 Start by laying the foundation of personal financial management
We at Meniga are excited to tell banks about the advanced engagement features that come with our digital banking platform, which is used by retail banks around the world. However, we recognize that banks first need to start by getting the basics of personal finance management right before engaging people with challenges, nudges, and notifications. These foundations are data consolidation and transaction enrichment.
These concepts are explained better below, but what is important are the benefits for regular people, the end-users — having access to a banking app that shows people a clear breakdown of their spending is empowering.
Remove hurdles for personal financial management
Your bank can remove a big hurdle for people taking control of finances by getting categorization and enrichment of banking transaction right. Help people understand their spending. Think about all of your customers, who might be relatively new users of your banking app. Does your app show them a clear breakdown of their spending by easily understood category structure? Is it easy for people to find individual transactions via drilling down into categories or by search?
I want to see the following information when I look at a transaction.
Where and when the transaction took place
With what brand or seller I spent my money with
How much I have spent with that brand and how my spending there is trending
To which category the transaction belongs
Most people are happy with things happening automatically, but banks should enable them to take charge of their transactions. Bank app users should be able to adjust transaction categorization or split transactions up into more than one spending category. Couples should be able to merge their financial accounts in one view to get the whole picture.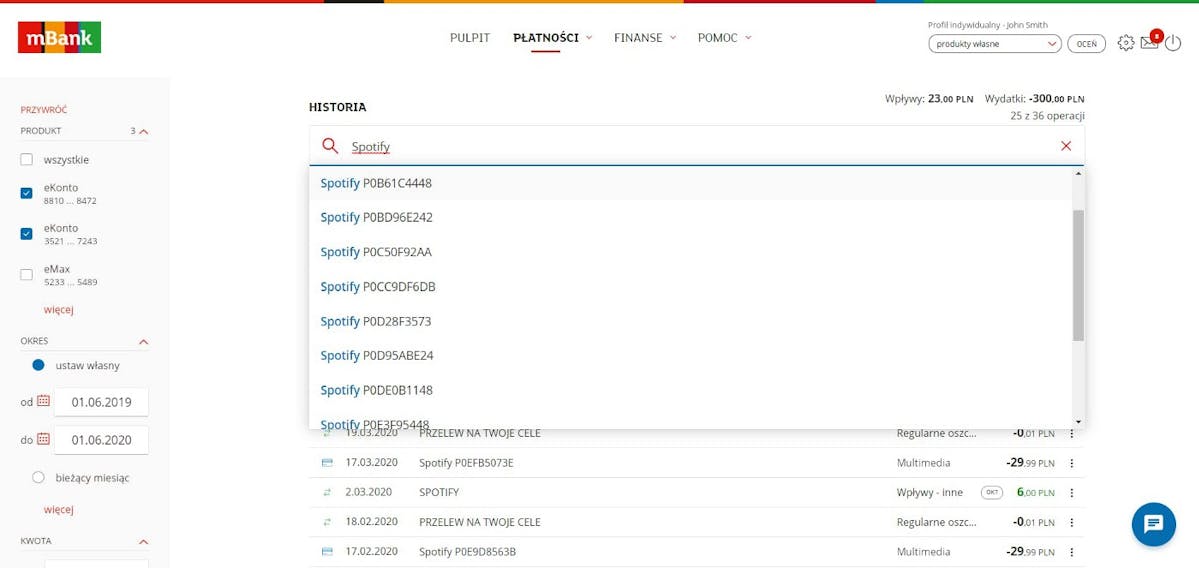 Why should banks offer personal financial management?
With economic uncertainty worldwide, people urgently need to have an easy way to understand where their money goes. Awareness is the first step towards action. This awareness helps to motivate people to adjust their spending to reflect current realities. Banks gain a more financially healthy customer base.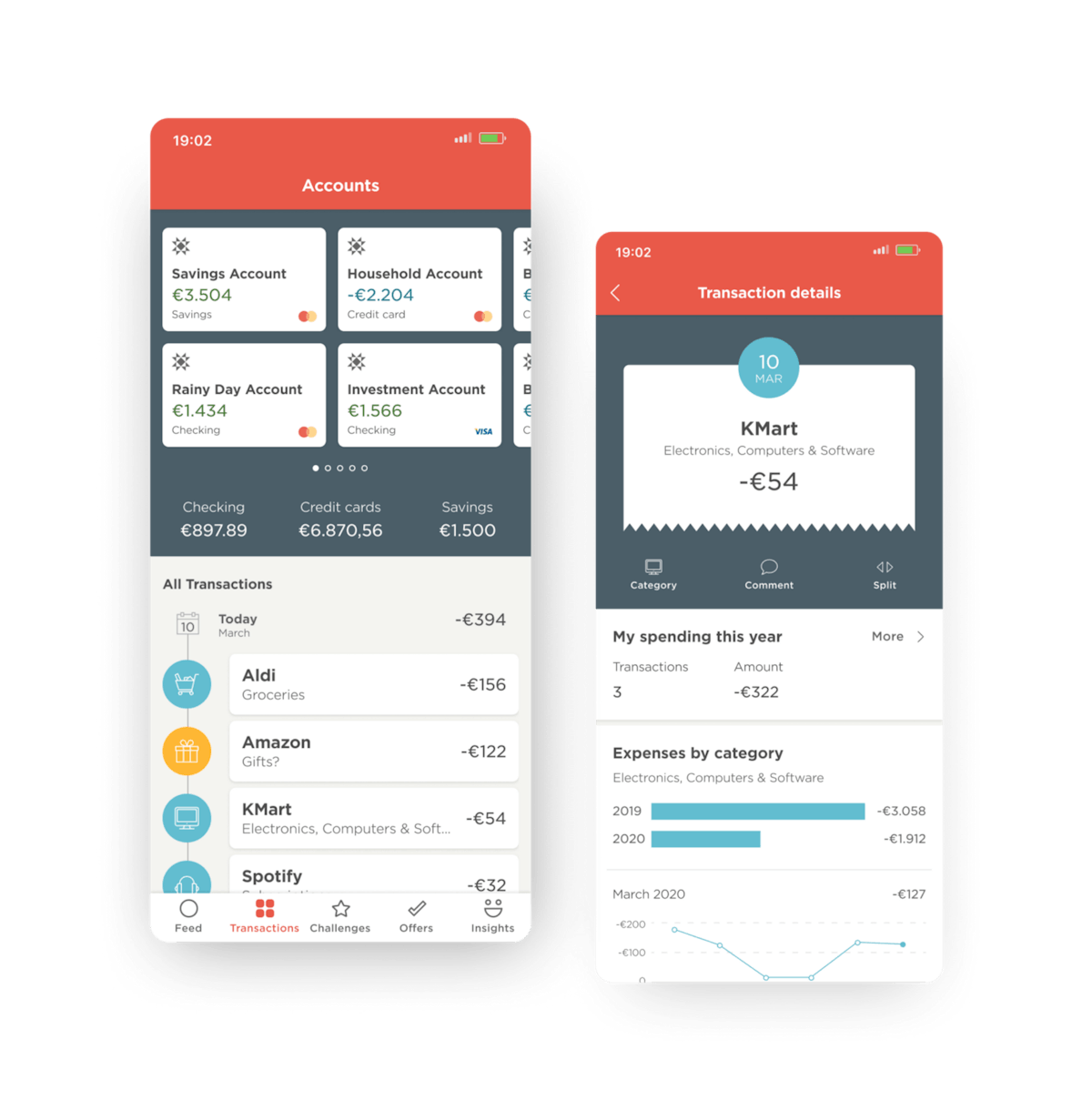 Engaging and easy to understand transactions make banking apps better and more engaging. Banks are now competing with and tech giants looking to expand into finance or neobanks that often compete on delivering great user experience for specific use cases.
Here are a few successful banking apps we have helped create
We at Meniga have successfully worked with many banks to deliver digital banking engagement and improved financial health to people around the world.
More resources for banks from Meniga
Download Insight Papers for free.
*I am a privileged white male with four University degrees in my late forties and have a career spanning over two decades. I have worked in IT, marketing, journalism/broadcasting, travel, gaming, fintech, and telecommunications. I worked for a bank for over five years. I need my financial information simplified; my banking transactions easy to understand and to look great.
What would you like us to write about in the field of fintech?
This is the second article in a series we call #RealWorldFintech. Please let us know via Twitter, Facebook, or Linkedin what fintech topics you would like to see us cover in the series. We have discussed SME banking, but now we cover how personal financial management can and should help regular people to understand their finances.