Specialising in transforming your Digital Bank
We help Banks
drive green
Digital Engagement
Carbon footprint solutions drive customer engagement, sell more green products, and make ESG strategies more robust.
Find out more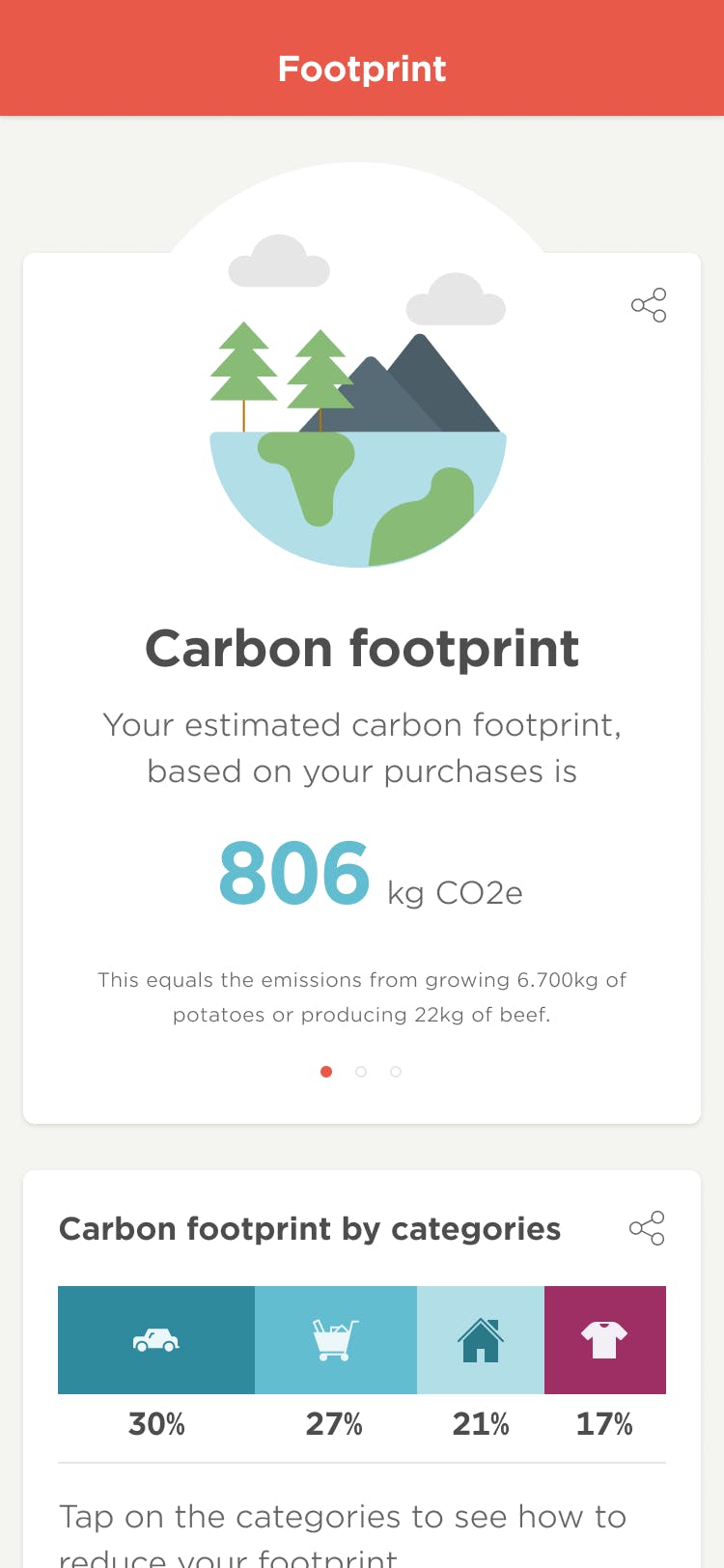 %
Increase in monthly active Digital Banking users
%
Increase in credit card sales
+%
Lower cost per acquisition for Banking customers
%
Increase in Banking customer loyalty
%
Increase in time spent in Banking app
Meniga has been an excellent partner for UOB. We have used their categorisation engine in several of our markets within the TMRW Digital Bank and our UOB Mighty app.

Their tools align with our data-centric approach to create engaging and effortless experiences for our customers.

+165 banks worldwide
powered by Meniga
Bosnia- Herzegovina
Bulgaria
Canada
Czech republic
Denmark
Estonia
Finland
France
Germany
Greece
Hungary
Iceland
India
Indonesia
Italy
Latvia
Lithuania
Malaysia
Poland
Portugal
Romania
South Africa
Serbia
Singapore
Slovakia
Slovenia
Spain
Sweden
Switzerland
Thailand
United Arab Emirates
Vietnam
Bosnia- Herzegovina
Bulgaria
Canada
Czech republic
Denmark
Estonia
Finland
France
Germany
Greece
Hungary
Iceland
India
Indonesia
Italy
Latvia
Lithuania
Malaysia
Poland
Portugal
Romania
South Africa
Serbia
Singapore
Slovakia
Slovenia
Spain
Sweden
Switzerland
Thailand
United Arab Emirates
Vietnam
Bosnia- Herzegovina
Bulgaria
Canada
Czech republic
Denmark
Estonia
Finland
France
Germany
Greece
Hungary
Iceland
India
Indonesia
Italy
Latvia
Lithuania
Malaysia
Poland
Portugal
Romania
South Africa
Serbia
Singapore
Slovakia
Slovenia
Spain
Sweden
Switzerland
Thailand
United Arab Emirates
Vietnam
Bosnia- Herzegovina
Bulgaria
Canada
Czech republic
Denmark
Estonia
Finland
France
Germany
Greece
Hungary
Iceland
India
Indonesia
Italy
Latvia
Lithuania
Malaysia
Poland
Portugal
Romania
South Africa
Serbia
Singapore
Slovakia
Slovenia
Spain
Sweden
Switzerland
Thailand
United Arab Emirates
Vietnam
Bosnia- Herzegovina
Bulgaria
Canada
Czech republic
Denmark
Estonia
Finland
France
Germany
Greece
Hungary
Iceland
India
Indonesia
Italy
Latvia
Lithuania
Malaysia
Poland
Portugal
Romania
South Africa
Serbia
Singapore
Slovakia
Slovenia
Spain
Sweden
Switzerland
Thailand
United Arab Emirates
Vietnam
Bosnia- Herzegovina
Bulgaria
Canada
Czech republic
Denmark
Estonia
Finland
France
Germany
Greece
Hungary
Iceland
India
Indonesia
Italy
Latvia
Lithuania
Malaysia
Poland
Portugal
Romania
South Africa
Serbia
Singapore
Slovakia
Slovenia
Spain
Sweden
Switzerland
Thailand
United Arab Emirates
Vietnam
See what Meniga is all about