PRODUCT PROFILE
Carbon Insight
Give your customers the knowledge and power to fight climate change with our best-in-class carbon footprinting solution.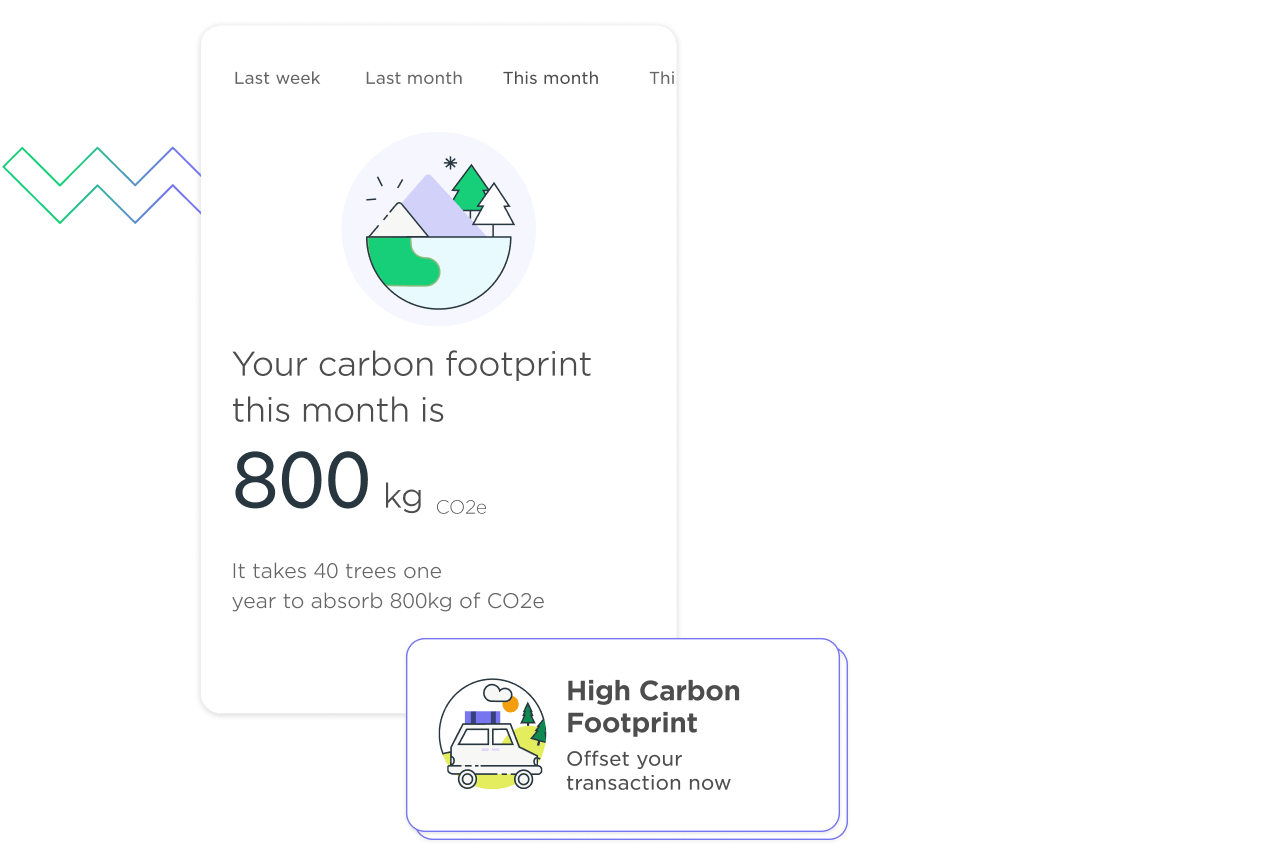 See how Meniga can help your digital bank
+ Drive customer engagement
+ Better ROI from your fintech ecosystem
+ Get to know your customers
The issue of climate change is at the forefront of politics, embedded in pop culture, the media and in our homes. What was once a fringe movement is now mainstream.
Consumer demand is skyrocketing for new tools to understand and address the environmental challenges we are facing.
Banks are in the perfect position to take the lead on making an im
pact in the fight to protect our planet, as they build a customer journey around carbon footprinting and green financial products.

The opportunity for banks
By integrating carbon footprinting and offsetting into the everyday banking experience, banks are providing customers with awareness, insight and ways to take action against climate change.
The benefits to banks catering to this customer base are clear: increased customer loyalty and digital engagement; and up-sales of green financial products.

Introducing Carbon Insight
Provide banking customers with the best possible estimation of the carbon footprint of their transactions. Carbon Insight is either delivered as a stand-alone cloud service or hosted on-premise.
The Meniga Carbon Index is the foundation of Carbon Insight; it is localised for each country and adjusts to your bank's category tree.

Bankers are ready to act:
85% believe that helping customers track their carbon footprint will increase engagement.
87% think it will increase loyalty.
88% believe banks should play a role in raising awareness of the impact of consumption on climate change.
Carbon Conscious Consumers want:
62% would like their bank to provide an overview of their carbon footprint.
63% want their bank to help them offset their carbon footprint.
68% are interested in green financial products.


Empower your customers to act
on climate change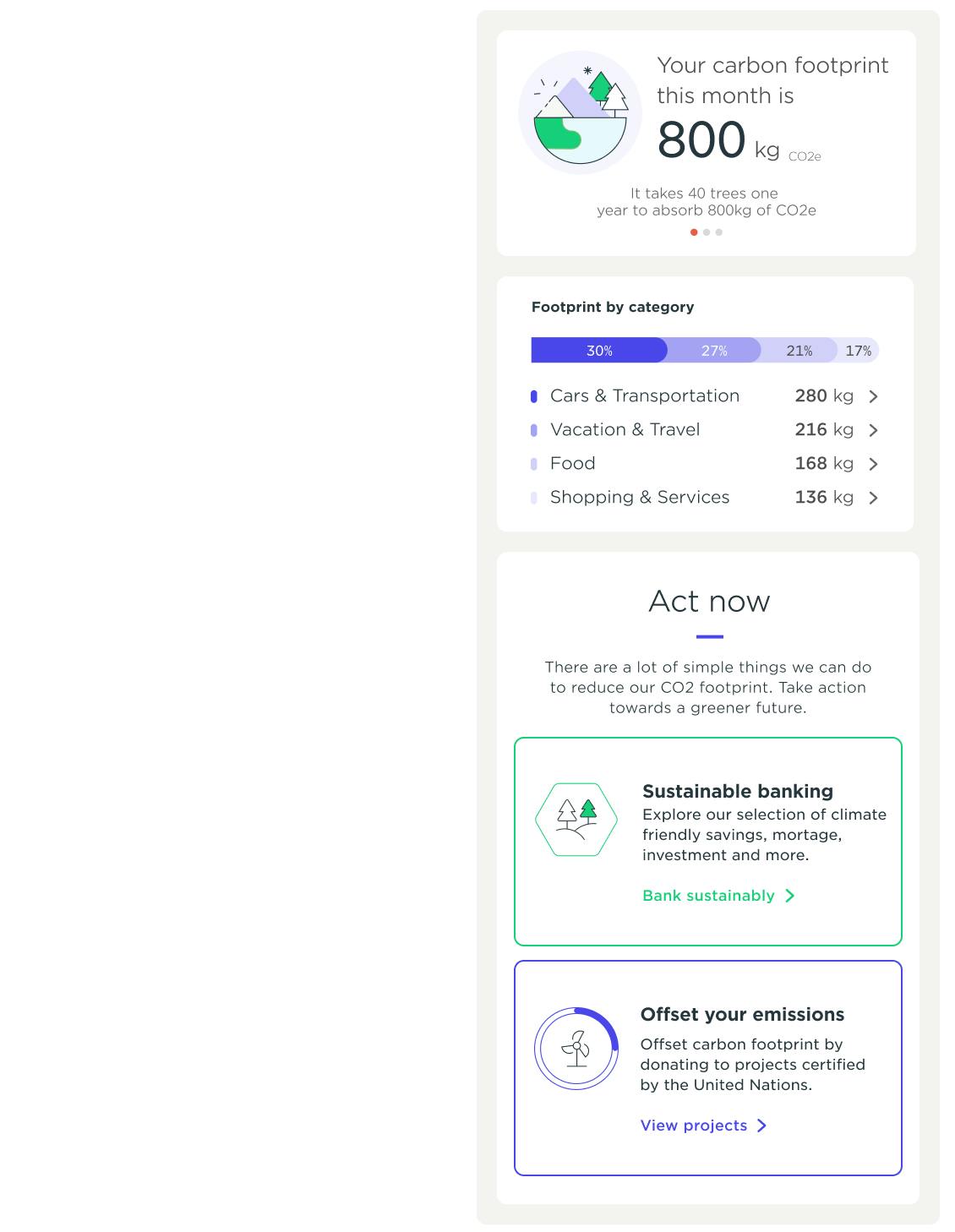 Meniga Carbon Insight is a white-label solution for banks that estimates your carbon footprint based on your spending pattern, provides unique insights into your carbon profile and empowers you to become a more sustainable consumer.
Awareness
Providing the summary & detailed view of the footprint
+ Instant overview of your carbon footprint offered as part of your mobile banks
+ Filter by time period and category/source

Insights
Insights based on your carbon profile
+ Nudges and notifications on your carbon impact
+ Carbon Benchmarking
+ Advice on how to spend more sustainably

Action
Carbon offsetting and green financial products
+ Carbon offsetting via certified
+ Eco-friendly financial product offers from your bank

Why are banks getting involved?
Serving a clear customer demand
There is fast growing need in the market for this service
- and banks are well positioned to drive positive change
Grow sales of green products
Build digital customer journeys from carbon
foot-print to eco-friendly financial products
Increase high-quality digital engagement
Give customers a new and valid reason to log-in
and engage with your digital channel
Strengthen brand & build long-lasting loyalty
Take a stand with the climate and make ESG a business
imperative – for you and your customers