Drive pain-free digital banking transformation:
A guide to harnessing Meniga's solutions on-premises or in the cloud to reach your bank's business goals.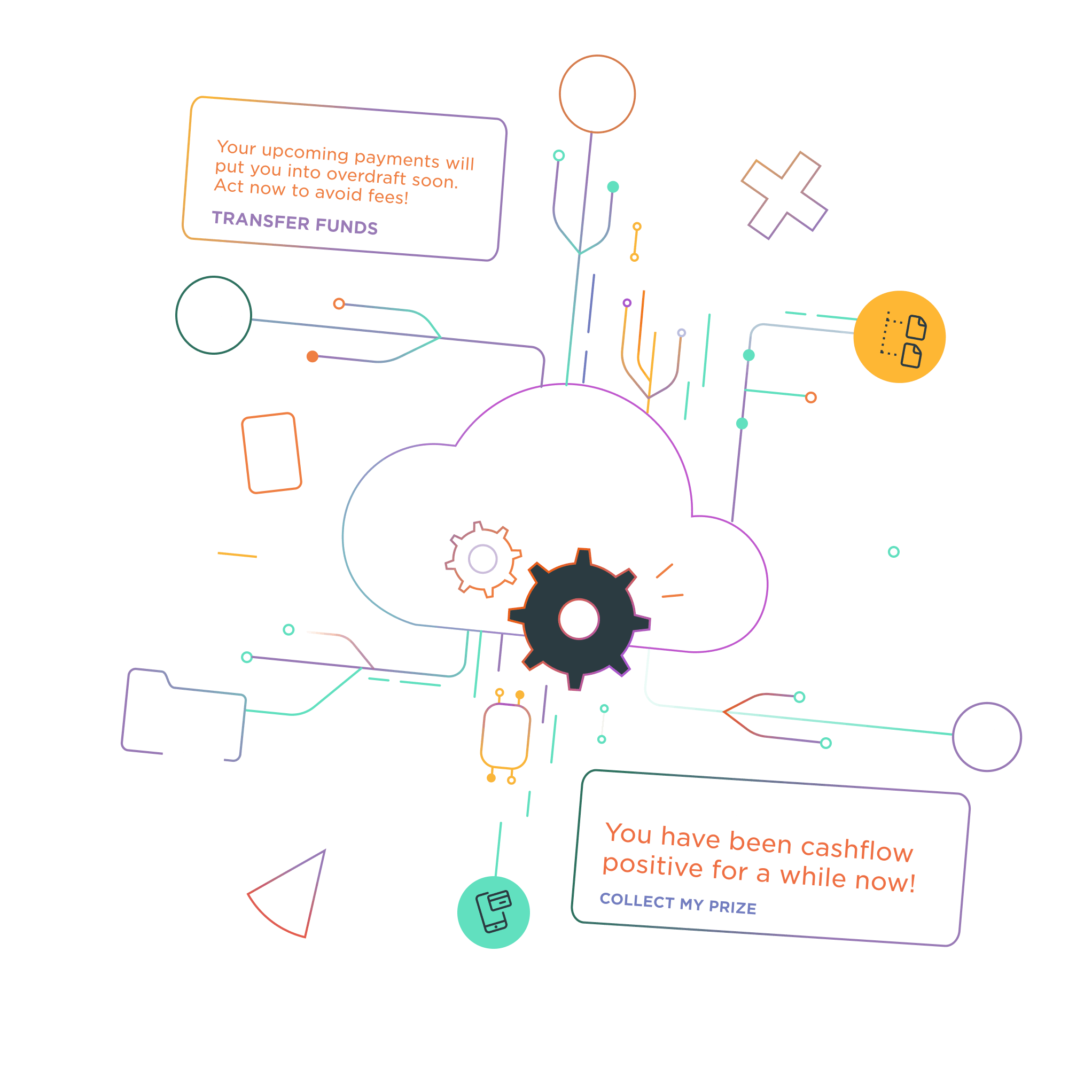 This guide explores 3 key learnings
1. We work your way
Building your own technology stack and digital capabilities in-house is usually a false economy.
2. Why choose our platform?
With a glut of fintech vendors on the market, as well as each bank having different needs and goals, selecting the right partner demands careful consideration.
3. Expertise unlocks the power of our platform
While focusing on technology deployment, integration, and extensibility demands, it's easy to lose sight of what your digital bank is really all about.
The race is on in digital banking
Today's banks are in a digital arms race, and it's never been more important to have the right technologies in your arsenal.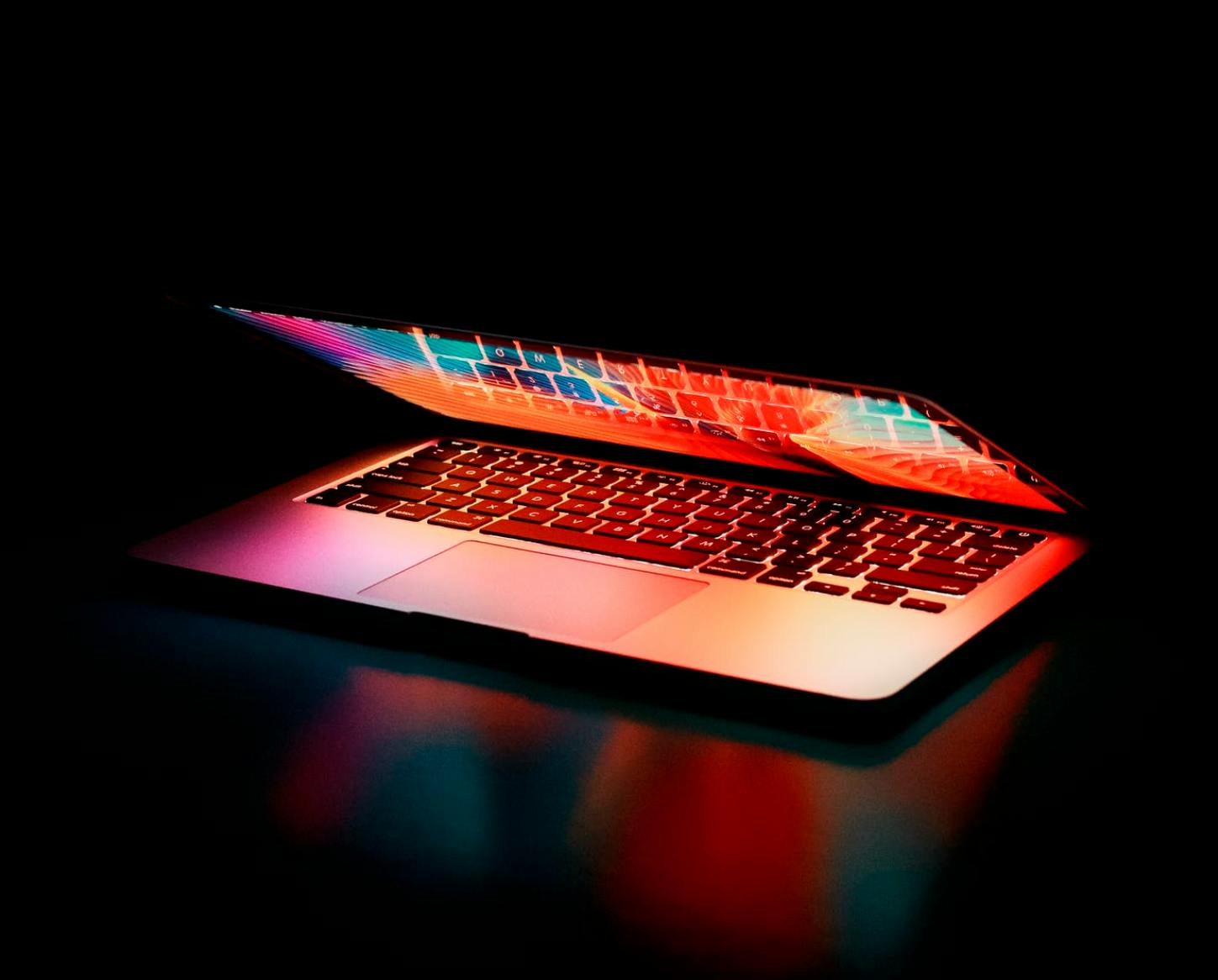 As competitors put their foot down on digital innovation,
you can't afford to be left behind.
Digital engagement is one of the most crucial front lines in the battle for customers—directly moving the needle on core business goals like acquisition, loyalty, retention, and revenue.
As a result of the pandemic, customers are also relying on digital services like never before. In recent months, channels like mobile banking have seen 30% greater uptake. It's a trend that's here to stay—87% of customers say they'll continue these new digital habits. In a recent survey commissioned by Meniga of over 4000 banking customers worldwide, 44% have switched banks because of a poor digital experience.
To reap the bottom-line benefits of attracting and retaining more customers, your bank needs the technical capabilities to drive deeper engagement.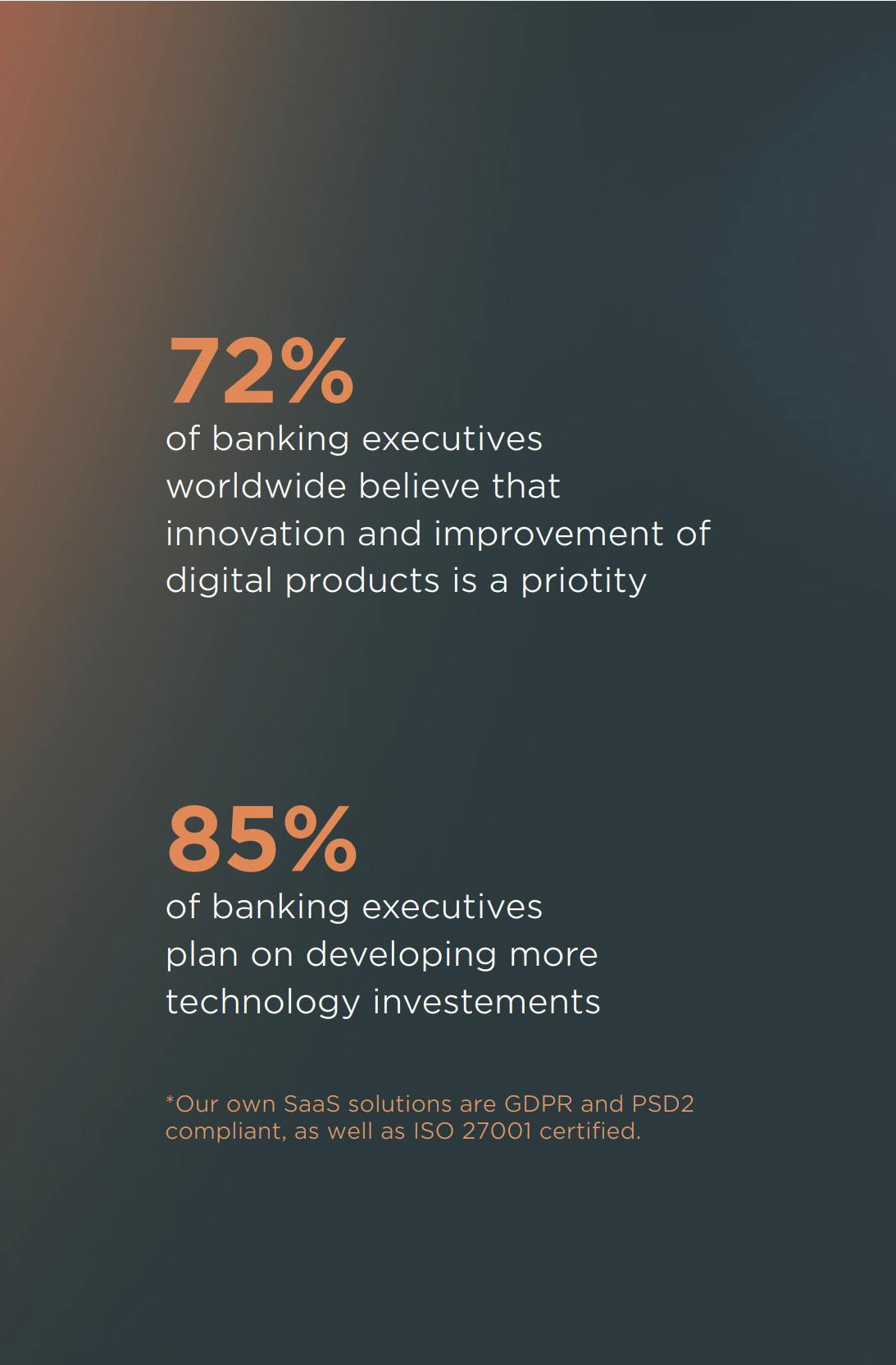 The ability to innovate and improve digital products is now the top priority for three-quarters of banking executives worldwide, while almost nine-in-ten are planning further technology investments.
Three-quarters of bankers we surveyed also agree that new engagement tools, such as the ability to offer hyper-personalised digital services, will particularly impact customer monetisation.
However, driving such wide scale digital transformation can seem like an insurmountable challenge.
You need to modernise complex legacy technology and make your data easily accessible without disrupting day-to-day operations, while also minimising time to delivery, implementation costs, and the risk of failure.
Additionally, in a recent survey of bankers worldwide, we found that two-fifths of respondents cited security as a major concern in digital banking transformation.
Even so, no bank can afford to remain locked into legacy systems and miss out on the immense benefits of today's new platforms and open-source tools.
The best vendors have obsessed over the science of customer engagement for many years.

As experts in digital engagement, we have the technology
and experience to help you accelerate innovation
and harness the right solutions.
We know what works from supporting more than 170 banks in 30 countries, assisting 100 million digital banking customers with our solutions, and processing over 15 billion transactions a year.
In this guide, we'll show you how our technology platform can power experiences customers love and why we're a trusted pair of hands when it comes to helping your bank reach its business goals.
We've also surveyed bankers worldwide to gauge where they are in this transformation journey and how they're thinking about the future.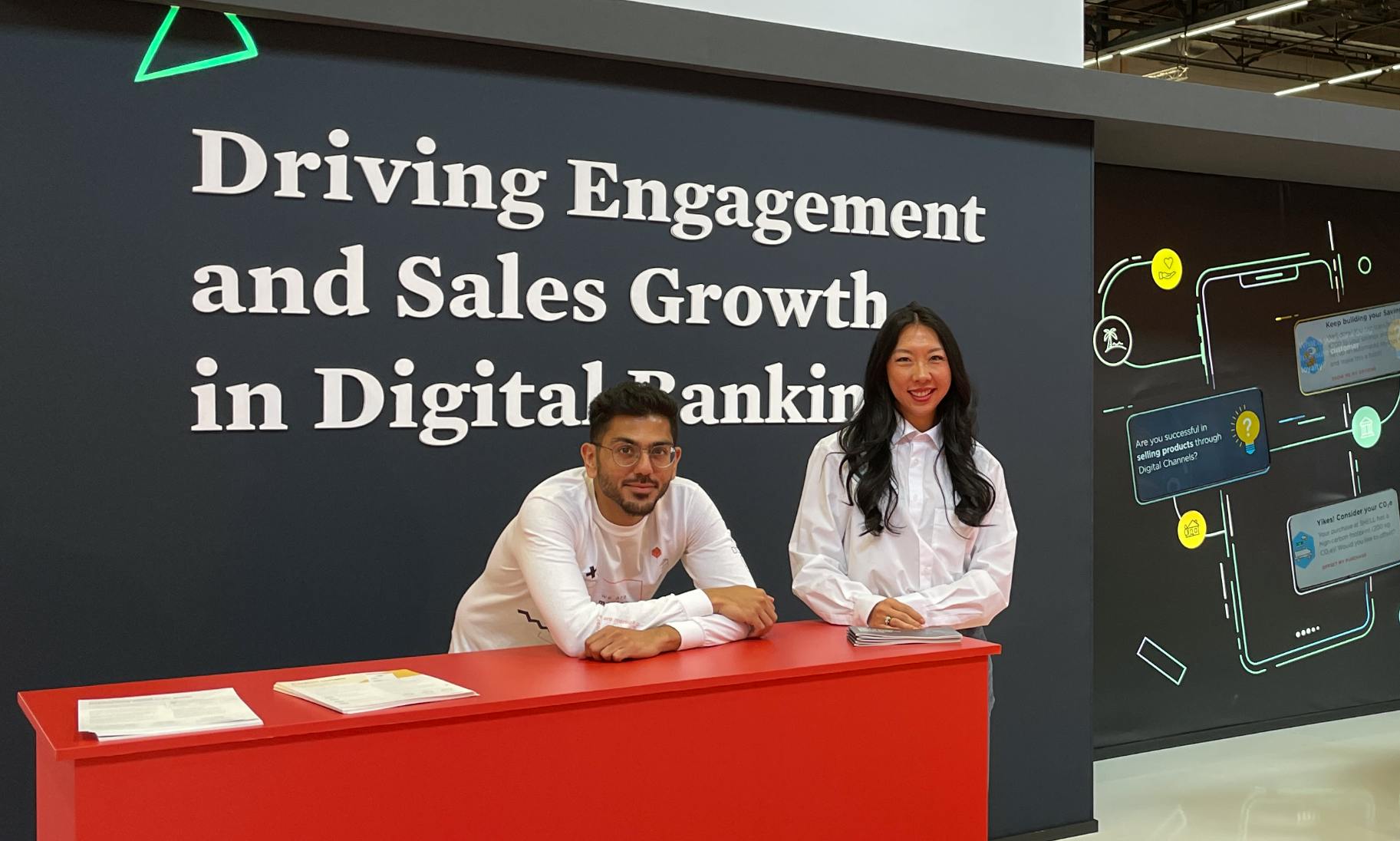 At Meniga, there's no data system we haven't seen and no challenge we can't solve. We've distilled the best practices for building and launching a digital bank from hundreds of deployments and we've overcome thousands of problems in creating the tried and tested solutions we offer today.
We've distilled the best practices for building and launching a digital bank from hundreds of deployments and we've overcome thousands of problems in creating the tried and tested solutions we offer today.
No matter where you're based, what language you speak, or what legacy systems you're using, we can work closely with you as part of your own team to ensure painless technical implementation in the shortest possible time—whether on-premises or in the cloud via Software-as-a-Service (SaaS).
At Meniga, there's no data system we haven't seen and no challenge we can't solve.

Work with us on-premises
or in your cloud of choice
If you're reluctant to abandon past infrastructure investments and want to maximise their value, we can install our solutions on-premises.
Alternatively, if your bank is already operating in the cloud, we can install our solution on your platform of choice, for instance Amazon Web Services or Google Cloud. Our professional services and project teams will adapt how they work to your established internal policies to make the deployment process as painless as possible, as well as carefully preparing your team for on-going operational management.
Ultimately, this enables you to retain complete control over customer data, cybersecurity, compliance, and IT performance.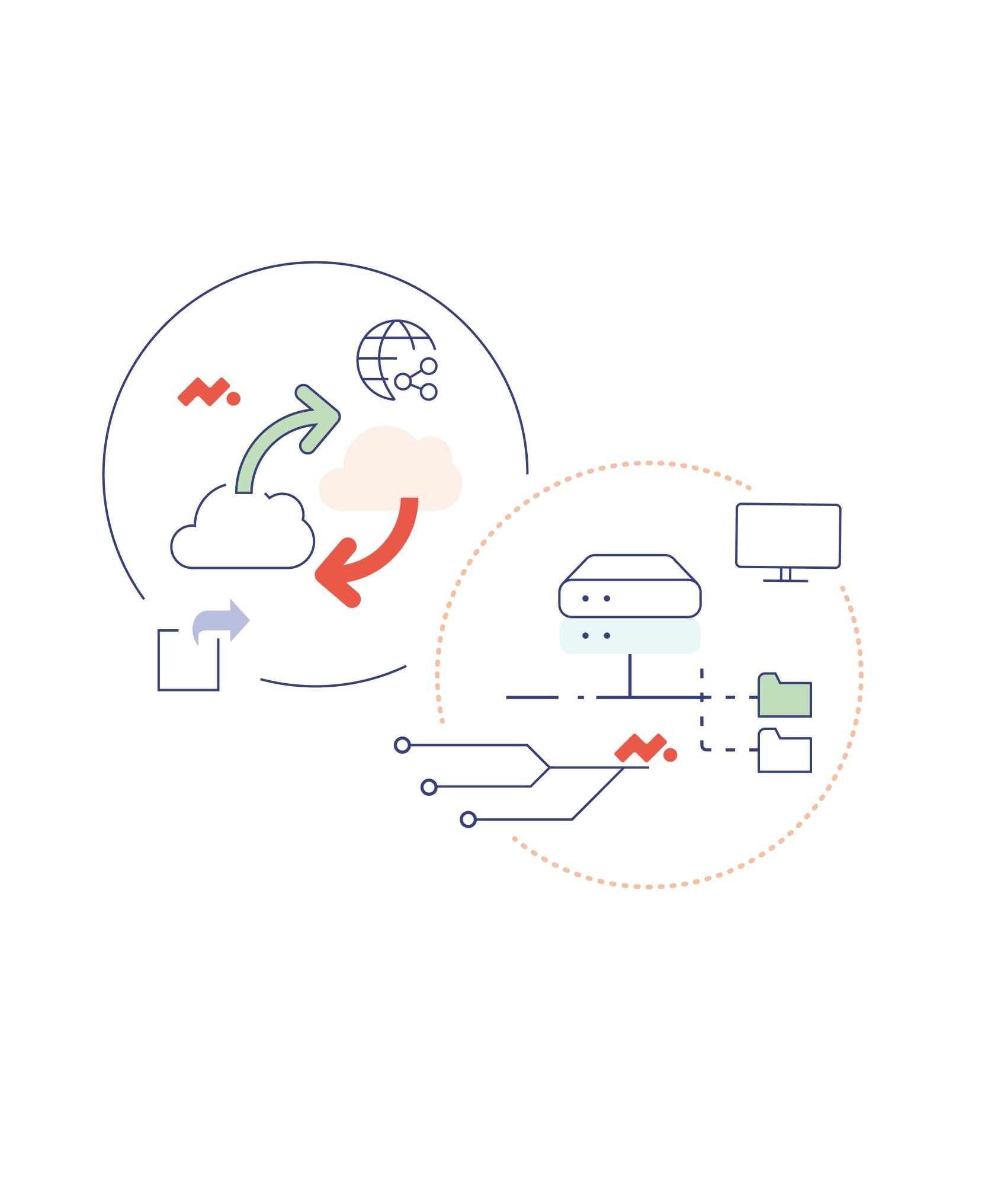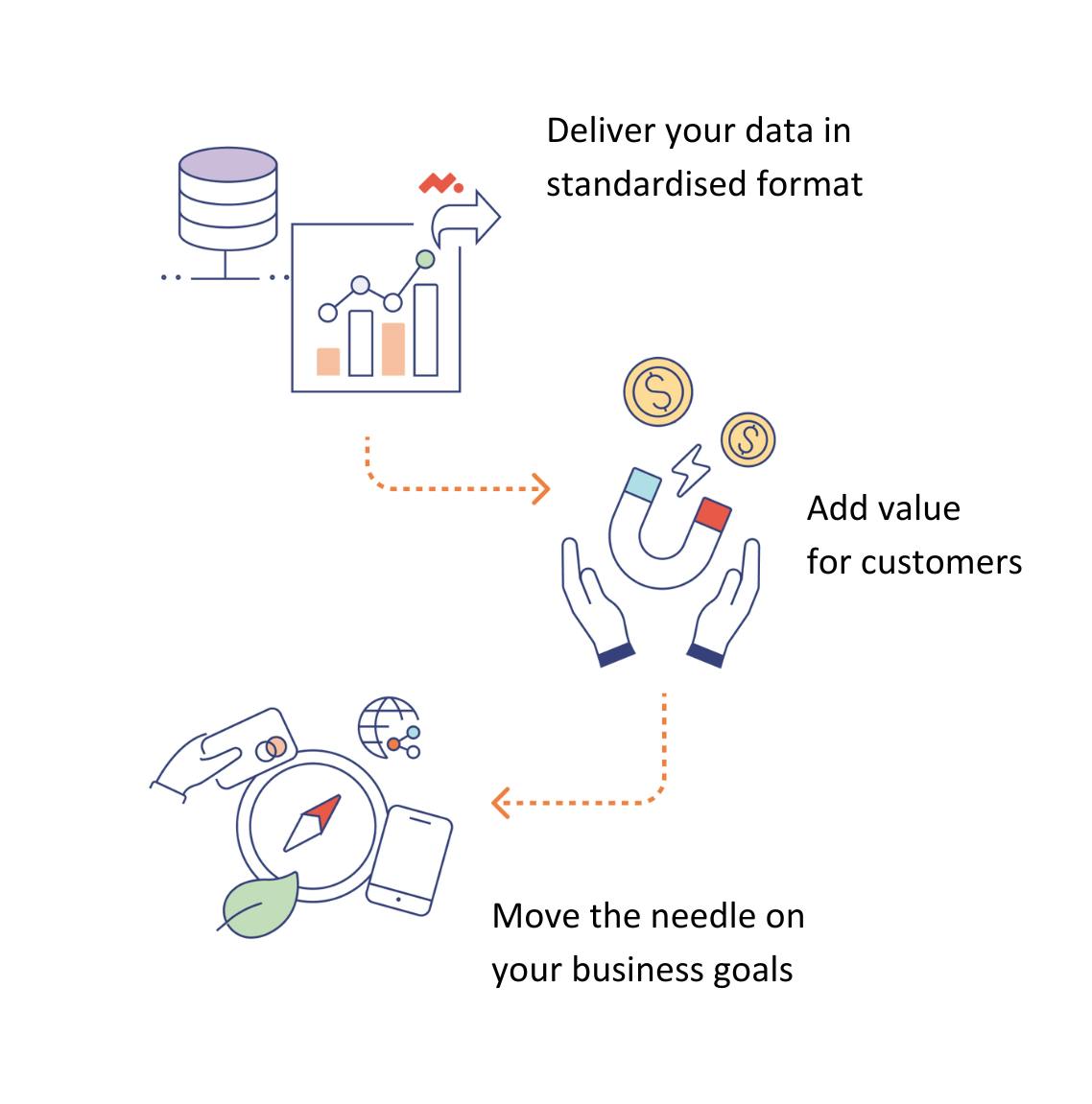 Work with us via
cloud-based SaaS
Getting started with our SaaS approach couldn't be easier
Simply deliver your data to us in our predefined standardised format and we can immediately begin enriching it to increase your offerings, add value for customers and move the needle on your business goals.
Based on Microsoft Azure, Meniga SaaS also removes the costly and time-consuming burden of validating, deploying, and maintaining a solution you didn't create, while leaving it under the control of people who know the platform like the back of their hand.

Cloud services help you stay on top - and innovate faster
While we can work with you under either approach, we firmly believe a SaaS-first mindset makes sense for most banks.
SaaS is also edging ahead as the leading choice internationally, with 52% of global bankers we surveyed saying it's their primary route for digital banking transformation.
Working with us via SaaS enables you to drive exceptional customer engagement at a lower operating cost, as well as offering lightning-fast access to new services or solutions.
In the long-run, relying on our expert team for operational management is not only cheaper for you, but also ensures you can do things quickly and correctly the first time.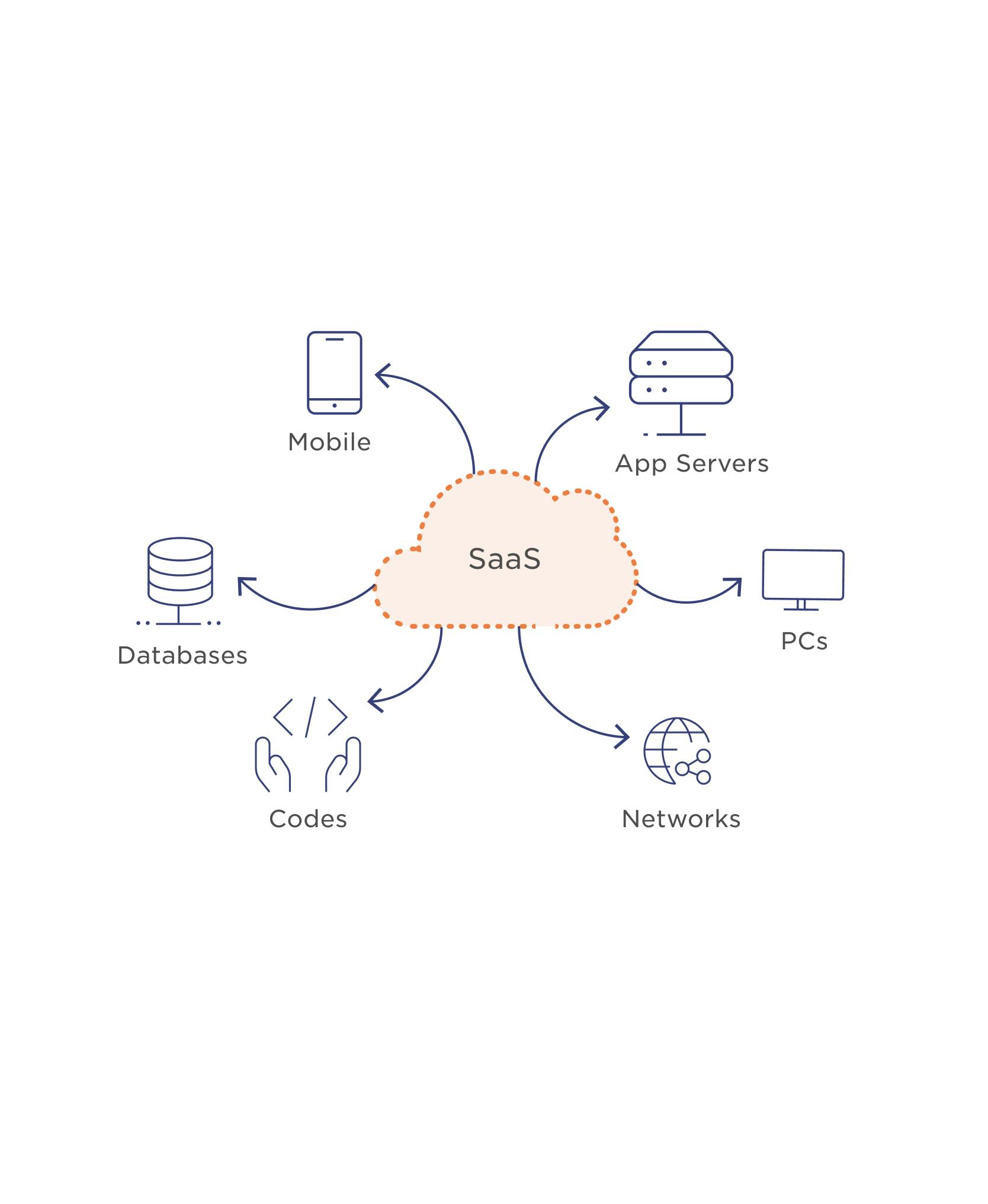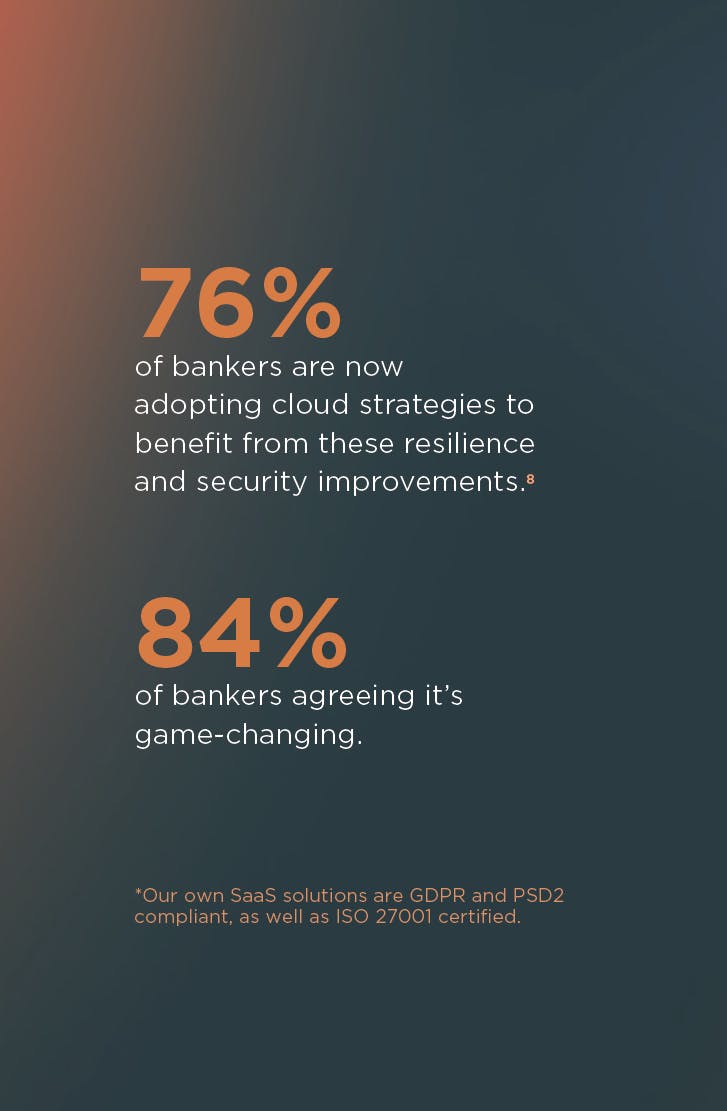 There's a reason the number of cloud-based digital neobanks rose by a third during 2021 and raised around $12 billion in venture capital funding.
Operating in the cloud gives these banks incredible agility, while also minimising their operating costs—making an on-premises approach look increasingly cumbersome in comparison.
Our SaaS approach minimises risk and time to market, while also ensuring our platform delivers on its promises.
We can give you immediate access to agile IT resources and open-source tools that can scale cost-effectively with demand, as well as the ability to add new solutions from our broad ecosystem at the click of a button. Even the most conservative and traditional banks are taking note of the cloud's potential, with 84% of bankers agreeing it's game-changing.
The global bankers we surveyed pointed to scalability, security, and speed to market as the top three biggest benefits of a SaaS-based approach to digital banking transformation. It's good to see that banks are increasingly recognising that the cloud's security benefits outweigh its risks, given that major platforms like Amazon Web Services and Microsoft Azure have invested heavily in top-of-the-line cybersecurity over many years.
There are four key technical challenges facing anyone developing new or enhanced digital banking services: integration, deployment cost, speed to market, and transformation risk. Our lightweight, modular platform sets out to solve all of them.
Our platform can nimbly sit on top of any existing infrastructure and databases, enabling you to quickly deploy secure, pre-built solutions that power the personalised experiences customers crave.
You can easily move workloads from your core banking systems to our consolidation platform—reducing the burden on in-house IT, as well as enabling ready-to-use financial advisors, universal search mechanisms, and much more.
Our platform unleashes a host of capabilities to free your data from legacy systems and optimise the operation of your current or future technology stack.
You can easily move workloads from your core banking systems to our consolidation platform.

Micro-services architecture
All our services use a modern micro-services architecture that lets us focus on a single business case and take targeted responsibility for autonomous services.
Unlike a monolithic approach, this architecture greatly accelerates the delivery and release cycle when making changes or implementing upgrades, enabling simultaneous service innovation on shorter lead times and at a much lower cost.
In addition, this architecture increases fault tolerance and enables any problems to be isolated and resolved more quickly.
For instance, if you find a bug in a front-end application programming interface (API), all your data processing servers won't need to be updated to fix it.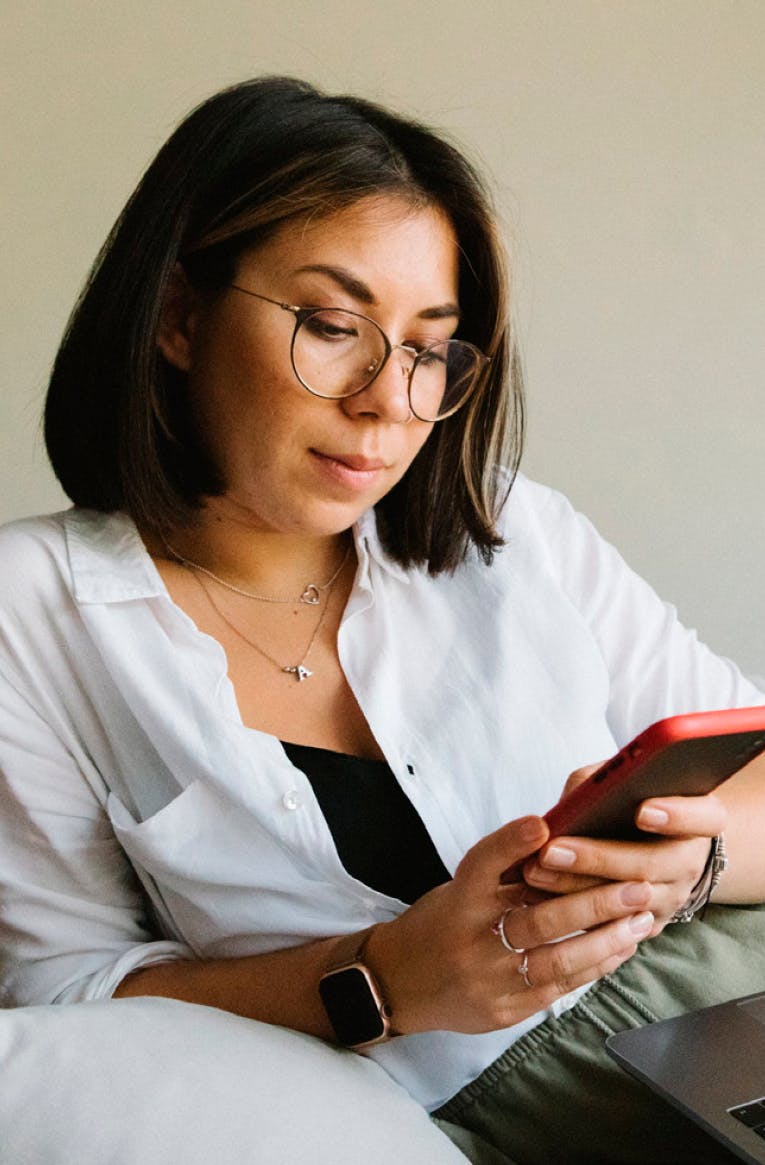 Event-driven integration
To create personalised experiences that customers love, you need the ability to respond to customer activity as it happens naturally.
To achieve this, we normalise and enrich your customer data and output events that fuel our micro-services in real time. Through event-driven integration, our services can react immediately to new developments and share this data across the whole Meniga ecosystem to deliver more responsive digital banking.
Meniga's solutions provide unrivalled accessibility to other platforms too. Event driven architecture and standardised interfaces allow you to enable new Meniga functionality at the click of a button, work with other fintechs and plug data in at any point to build your own microservices.
With multiple services able to respond and adapt simultaneously, our platform can offer greater speed, scalability, and flexibility.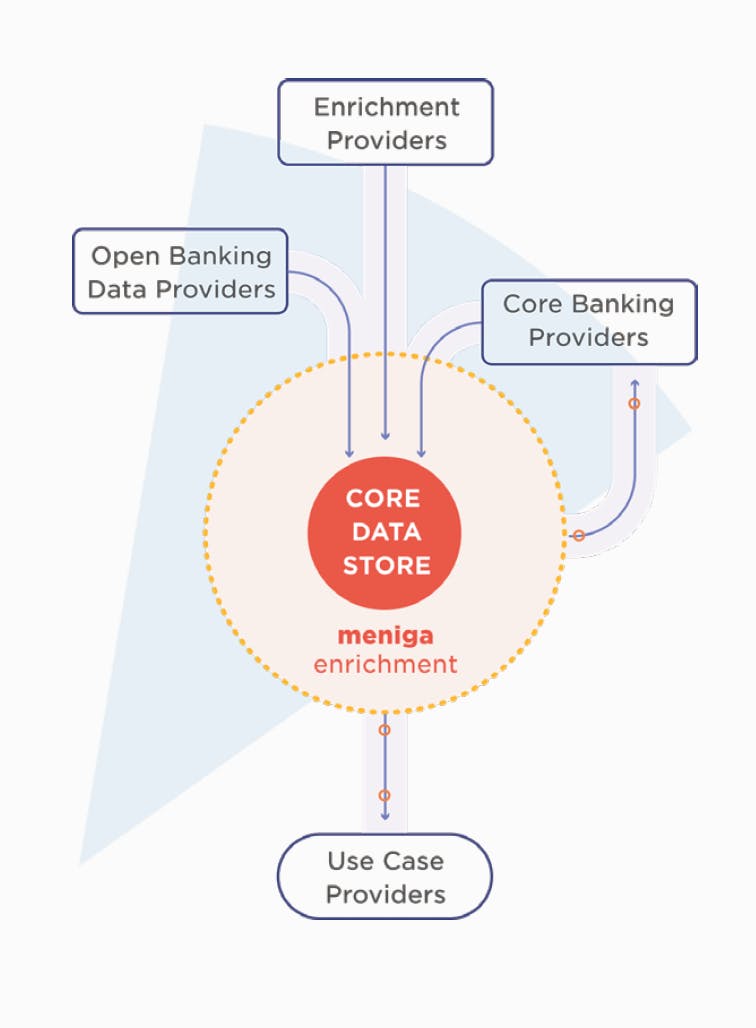 Containerisation
Containerisation enables our solutions to be faster to market, highly portable, and able to run consistently on any infrastructure.
This approach allows for much more rapid and agile software deployment and release management, including single-service upgrades. Through container-based orchestration tools like Kubernetes, we can also reduce operating costs, enhance productivity, and ensure IT resources are being used as efficiently as possible.
Continuous Integration and Continuous Delivery (CI/CD)
We support fast and effective service innovation and improvements through an AI-led approach to CI/CD.
This ensures we can frequently update and enhance services without disrupting day-to-day operations. Bypassing the need for human input with automated testing lowers costs, reduces errors, and greatly accelerates the pace of deployment and release management to keep up with customer demand.
Technology agnostic
Our platform never locks you into one technology whether that's your operating system, cloud platform, monitoring tools, or messaging brokers.
From Linux to PostgreSQL, you're always free to choose the most appropriate and cost-effective solution for your needs, or to keep using the existing tools your team already knows—avoiding unnecessary expenditure on new software licences or staff retraining. Our survey found that 86% of global bankers greatly value working with a digital banking partner that does not lock them into specific technologies.

Continuous monitoring
To ensure top performance for all our customer-facing solutions, we apply a wide-range of tools like Prometheus that continuously monitor system and service health, backed by strong SLAs offering resolution in as little as four hours.
Using open-source tools like Jaeger, we can also trace, monitor, and troubleshoot transactions in real-time. As well as monitoring our systems for performance and efficient use of resources, we can also help you understand how our solutions are driving progress toward your business goals.
We can give you insights into a broad spectrum of customer metrics—from monthly active users and the time spent in app, to cost per acquisition, transaction volumes, and much more.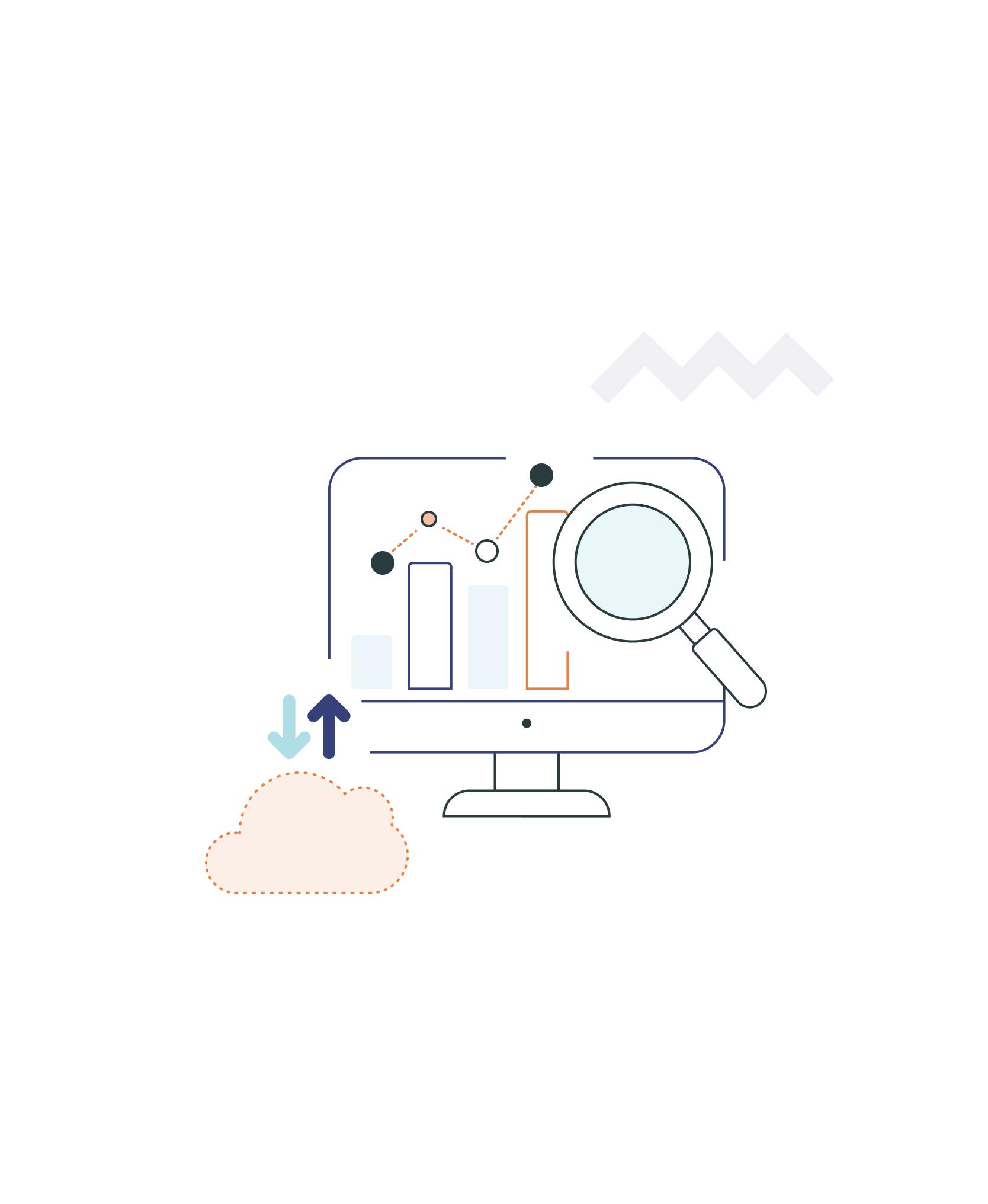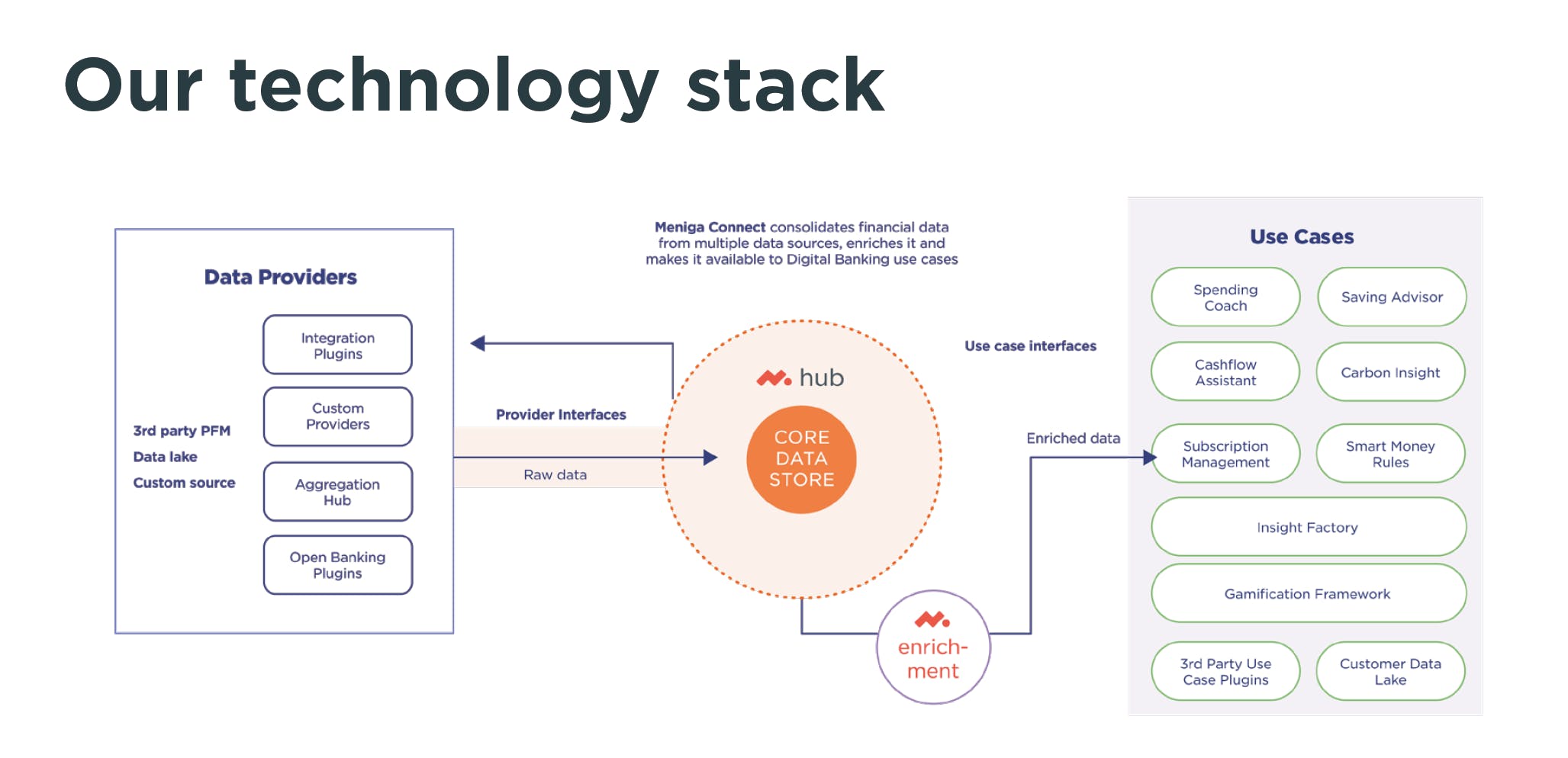 Expertise unlocks the power of our platform
There is one final piece in the puzzle of effective digital banking innovation: expertise. We offer a state-of-the-art technology platform, but where we really shine is working with your data to deliver greater value for customers and to move the needle on your business goals.
We offer a state-of-the-art technology platform, but where we really shine is working with your data to deliver greater value for customers and to move the needle on your business goals.
Our team excels at data enrichment, consolidation, and categorisation. We turn your data into customer value, abstracting transactional information into a single repository to begin mining the insights that power our solutions.
This includes enriching your banking data with third-party sources, applying automated AI and machine learning to deliver accurate information, and being Open Banking ready.
We've also applied our decade-long expertise to make our solutions as easy and intuitive to use as possible, not only for your customers but also for your team.
Our standardised event outputs also let you plug in at multiple places in the cluster to drive co-innovation.
This includes creating standardised interfaces for all our micro-services, as well as offering out-of-the-box integration adaptors, like RabbitMQ and Kafka, that enable our software to connect and scale.
We've applied this same mindset to supporting further innovation. While we strive to keep specific deployments as cost-effective as possible, access to our platform is also a savvy investment for the future.
Our broad product portfolio gives you easy and immediate access to an entire control room of features and functionality that you can explore to further your business goals.
From personalised insights and advice, to carbon footprint tracking and offsetting or gamified savings, we can position you at the centre of a new ecosystem of capabilities that can drive value for customers.
For instance, you can apply our contextualised carbon footprint information in services you create internally, or purchase from other fintech vendors.
Our standardised event outputs also let you plug in at multiple places in the cluster to drive co-innovation.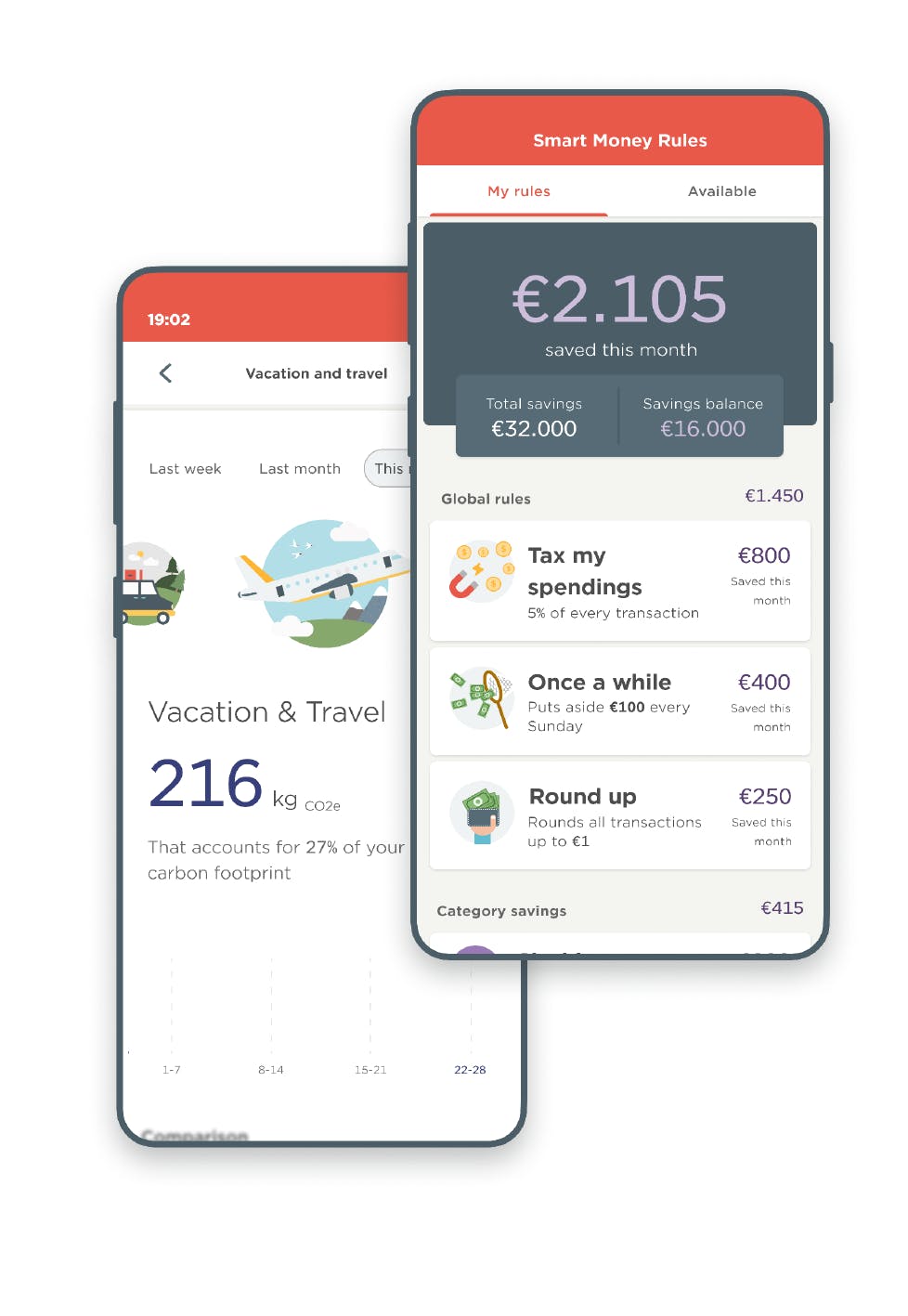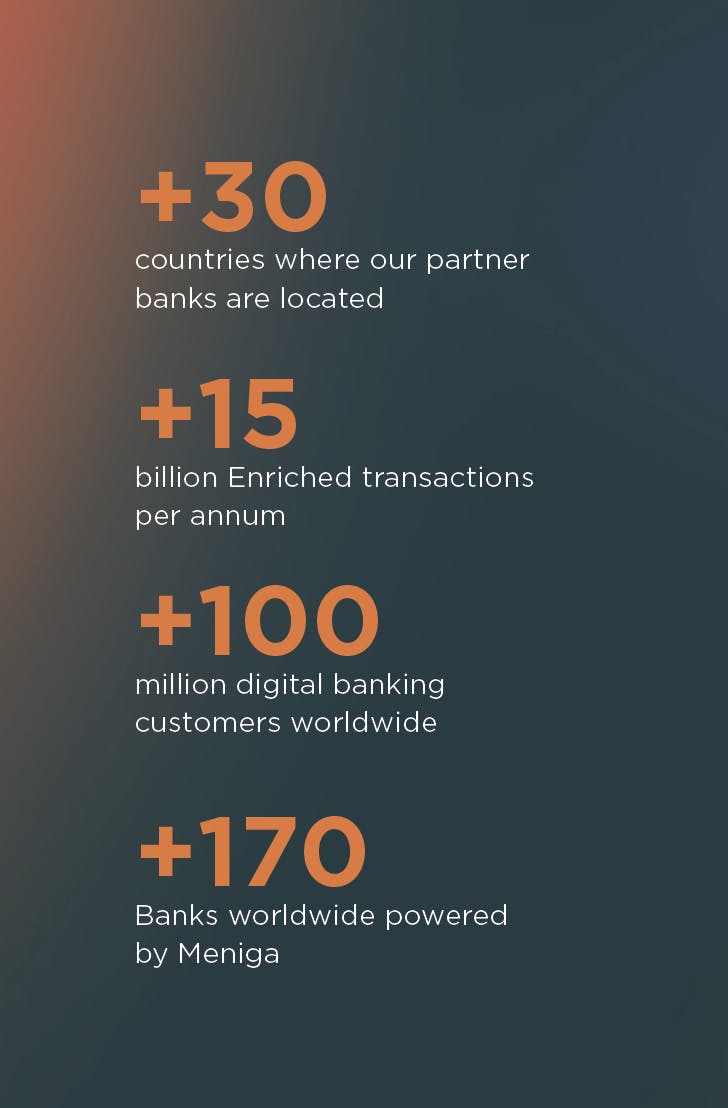 For instance, you can apply our contextualised carbon footprint information in services you create internally, or purchase from other fintech vendors.
In our survey, two-fifths (39%) of global bankers said they're working with multiple partners to drive digital banking innovation—so this ability to easily extend your existing solutions is a must-have.
As well as building the right foundation of infrastructure and data, our team's expertise also plays a critical role in enabling us to create solutions grounded in behavioural psychology.
Moving the needle on your business outcomes requires more than the right technology; it demands a deep understanding of what makes customers love digital banking services.

We also see digital banking transformation as a long-term journey and a two-way partnership.
We've obsessed over the psychology of customer engagement for many years and constantly tune our solutions to apply tried-and-tested insights from big tech, social media, and countless other projects to drive service uptake and stickiness.
Thanks to working with customers of varied sizes and levels of digital readiness in different markets around the world, we can share broad and deep industry expertise. We almost always have experience helping other clients reach similar goals or overcome comparable challenges to your own.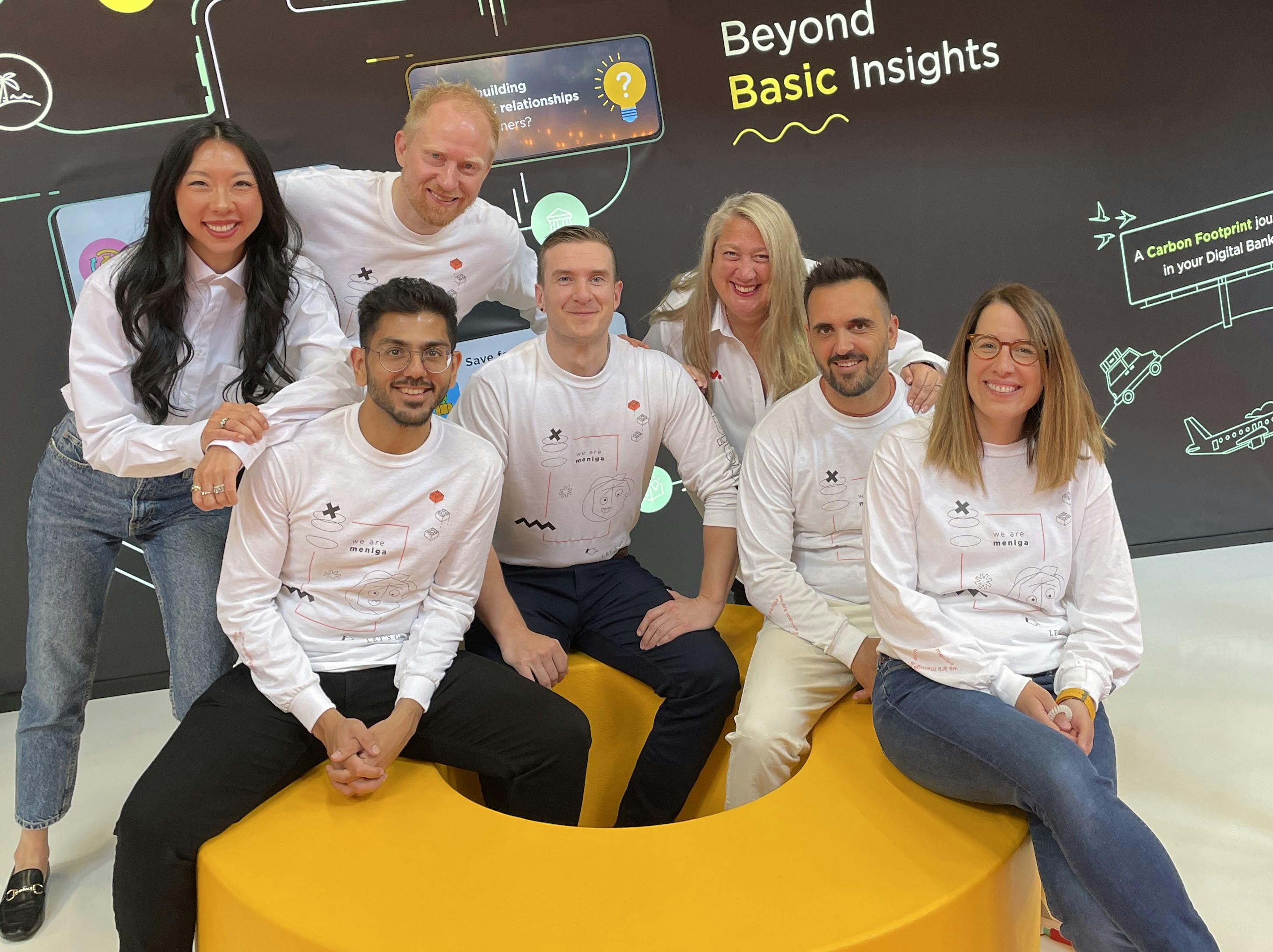 We're here to support you as your needs grow and change.
To ensure the success of our deployments, we hold regular meetings and workshops with customers to discuss the market landscape, share learnings, and support their innovation plans.
These workshops serve as a rich source of insights, focusing not only on product strategy and technical developments, but also on market trends and best practices.
World-class digital banking awaits
Whether you're an established bank or a new challenger, we can help you drive digital banking transformation more quickly, at a lower cost, and with minimal risk.
This is also a crucial investment for the future giving you access to many more capabilities that can drive competitiveness and customer engagement in the years to come.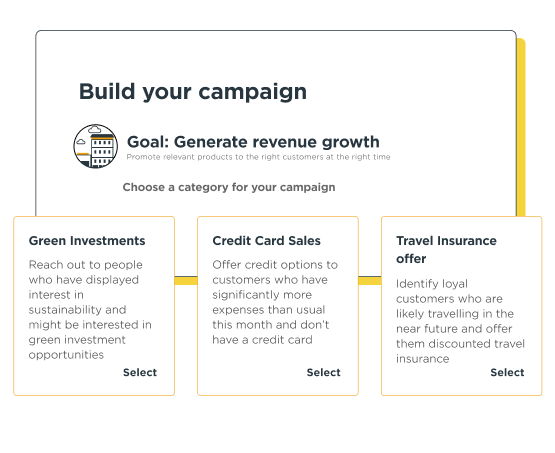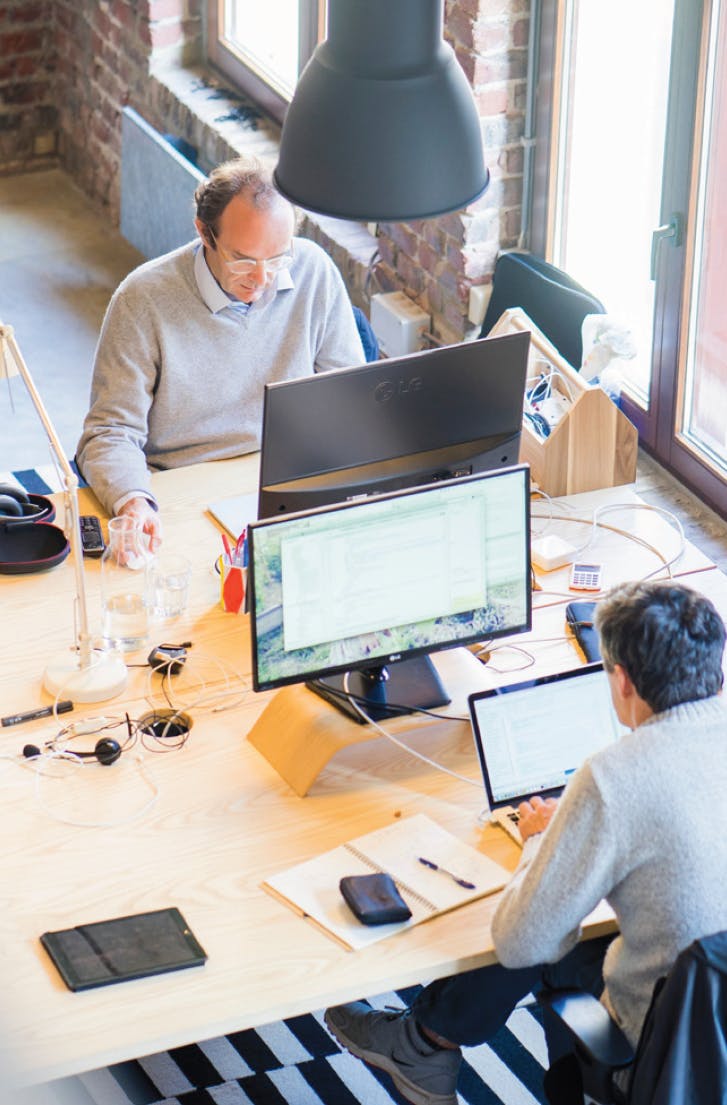 Developing the infrastructure to support deep customer engagement means freeing your data from legacy systems and adopting an efficient, micro-services architecture that can adapt in real-time.
Your technology base needs to be secure yet accessible—enabling easy third-party integration that unlocks both internal co-innovation and profitable partnerships with nimble fintech players.
To see how we can help you accelerate digital banking transformation while minimising risk and implementation cost, book a free technical discussion session with our team.

Download your copy of Pain-free digital banking transformation
Download Now