Aggregation Hub
Uncomplicate the lives of your customers by bringing together all their cards and accounts across various financial institutions into your digital bank.
Speak to an expert
Aggregation Hub
m
customers enabled
through aggregation
Meniga's aggregation hub provides banks with single point of access to internal and external providers of banking data.
Provide your customers with a secure way to access all their credit cards, transactions and bank accounts
Import account data, transactions and balances from other financial institutions
Create and manage consents for viewing accounts or making payments
Make payments from accounts from other banks
Avoid Vendor-lock in by providing your customers with access to all their accounts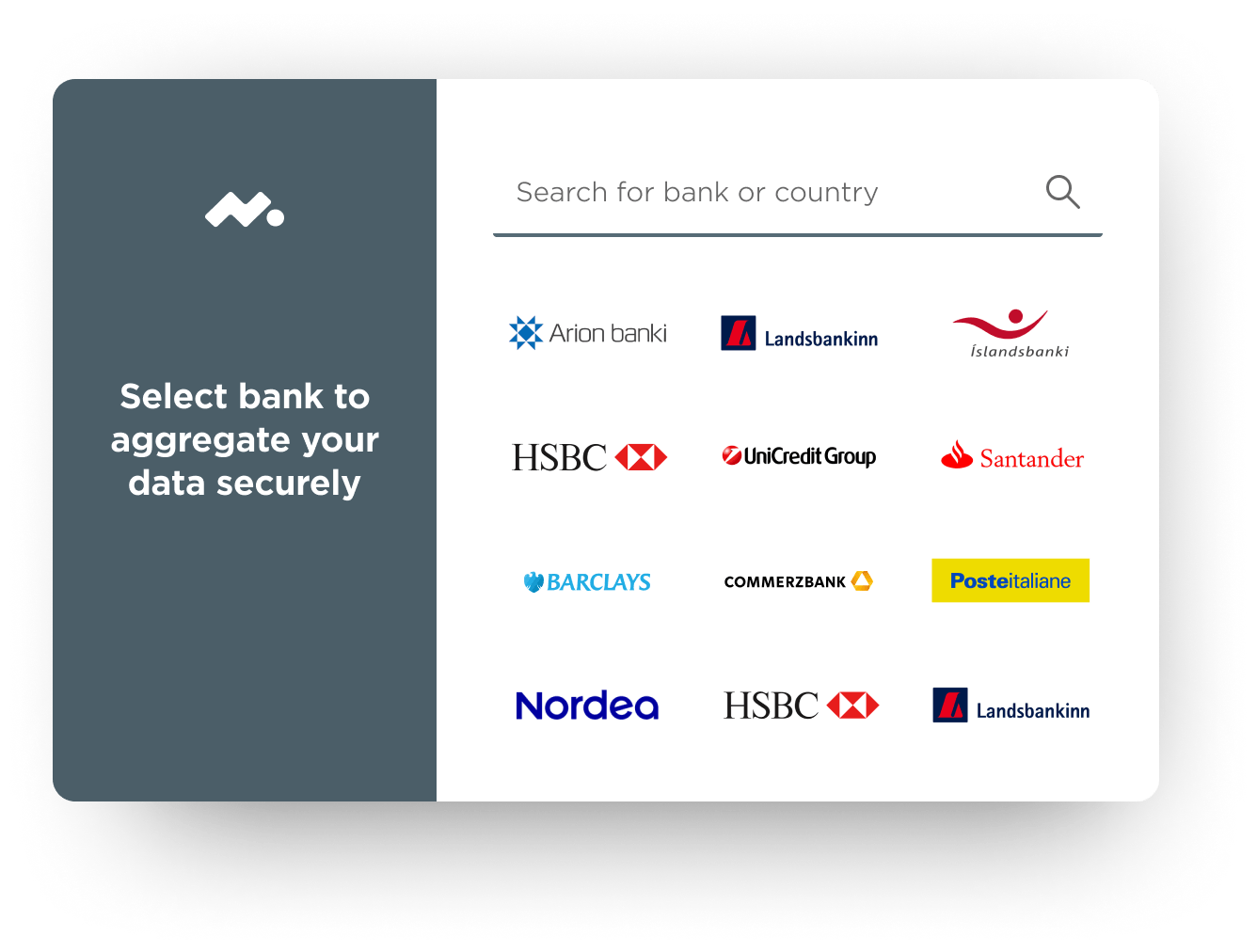 Schedule a call
Today's world is changing – new regulations are opening up the world of banking. Remember, people are more likely to use a banking app if they have everything in one place.
Work with best-of-breed PSD2 aggregator for each market and data set
Have the option to build your own connectors
Handle authentication & consent management independently of aggregator
Access data seamlessly via single API across aggregators