Cashback Rewards
Drive customer engagement and help both your retail customers save money and your business customers maximise their marketing budget through a mutually beneficial ecosystem.
Schedule a call
Beyond Banking
€
saved per annum
for active users
x
average ROI
for retailers
We are the leading experts in best practice approach to bank integration and content sourcing from merchants.
Transaction-Driven Marketing as a service (SaaS)–Platform and Content
Personalized rewards based on purchase history
Both online and offline Rewards
Self-service merchant portal
Merchant funded-discount & commission fees (pay for performance)
Seamless redemption through use of connected payment accounts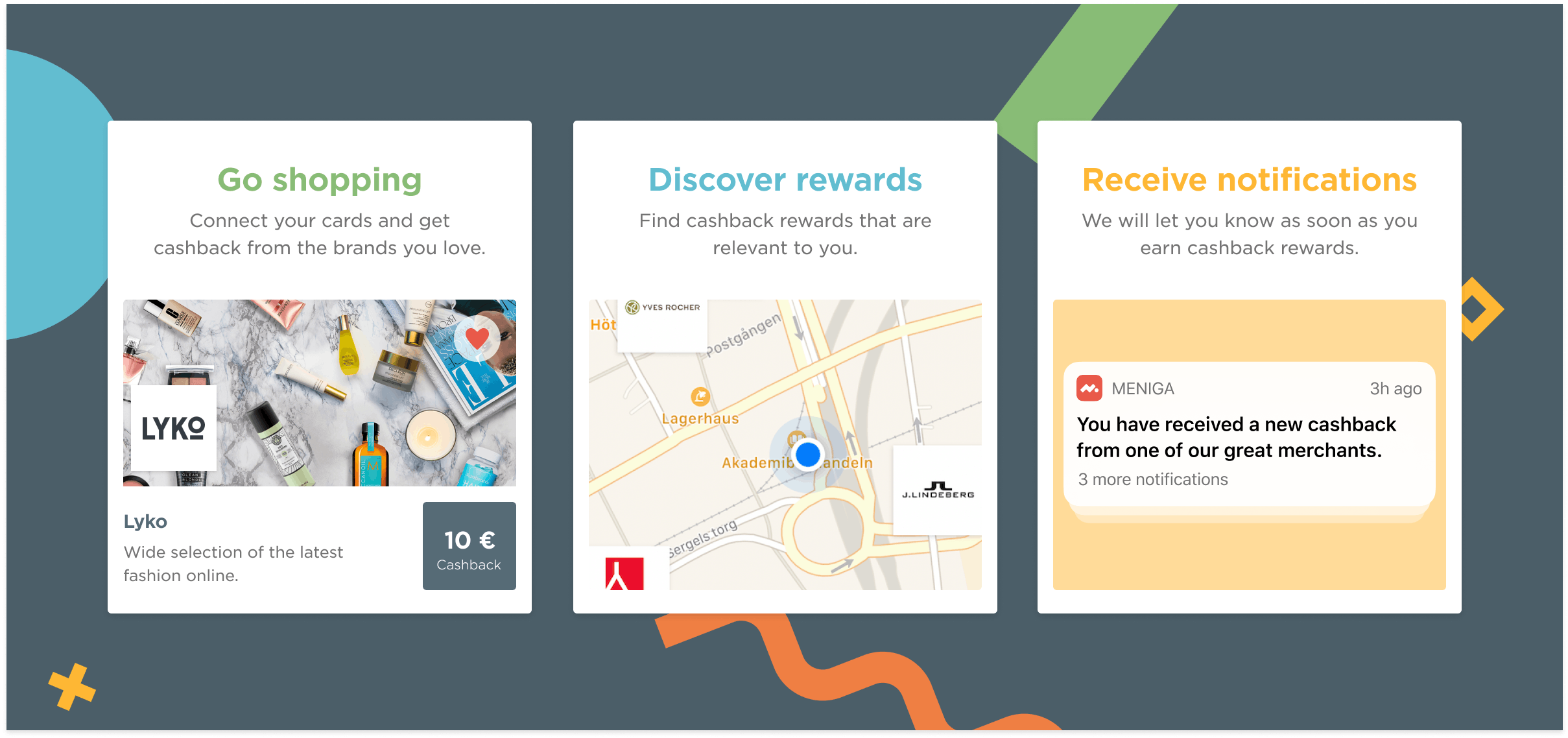 Meniga Rewards offers customers of a bank a simple way to use relevant discount offers in the bank's online channels. In a few simple steps, users can opt-in to receive personalized rewards.
Schedule a call
Schedule a call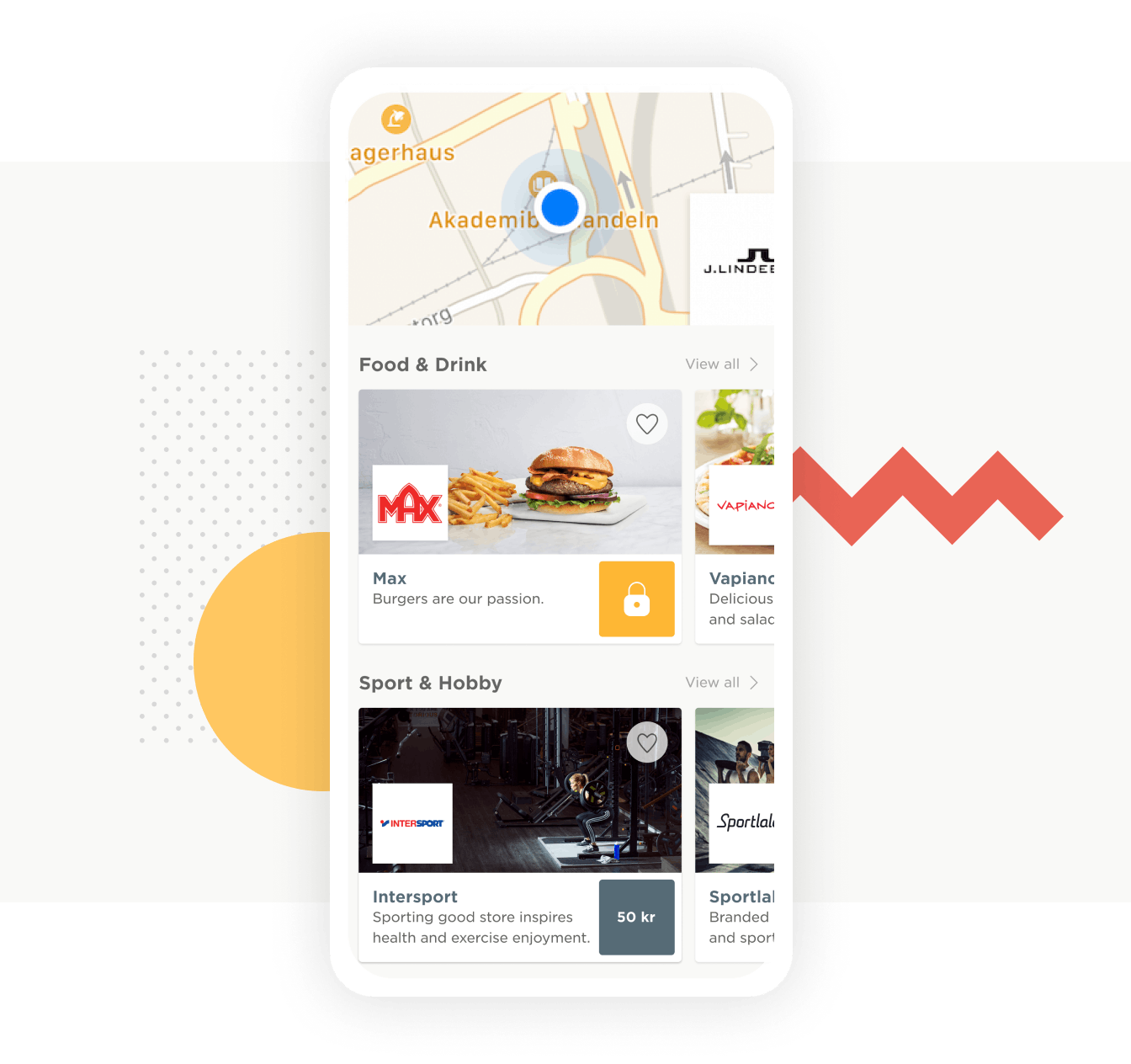 Cashback Overview
Give users an overview of their cashback earnings over certain time periods
Offer collections
Gives users an overview of relevant offers
Share location
Users can see offers close to them by sharing their location
Push notifications
Give users updates on their transactions through push notifications
Transaction Details
Gives users information about individual transactions and the ability to report a problem
Don't miss out
Show the maximum amount of cashback available to each user based on the rewards available to them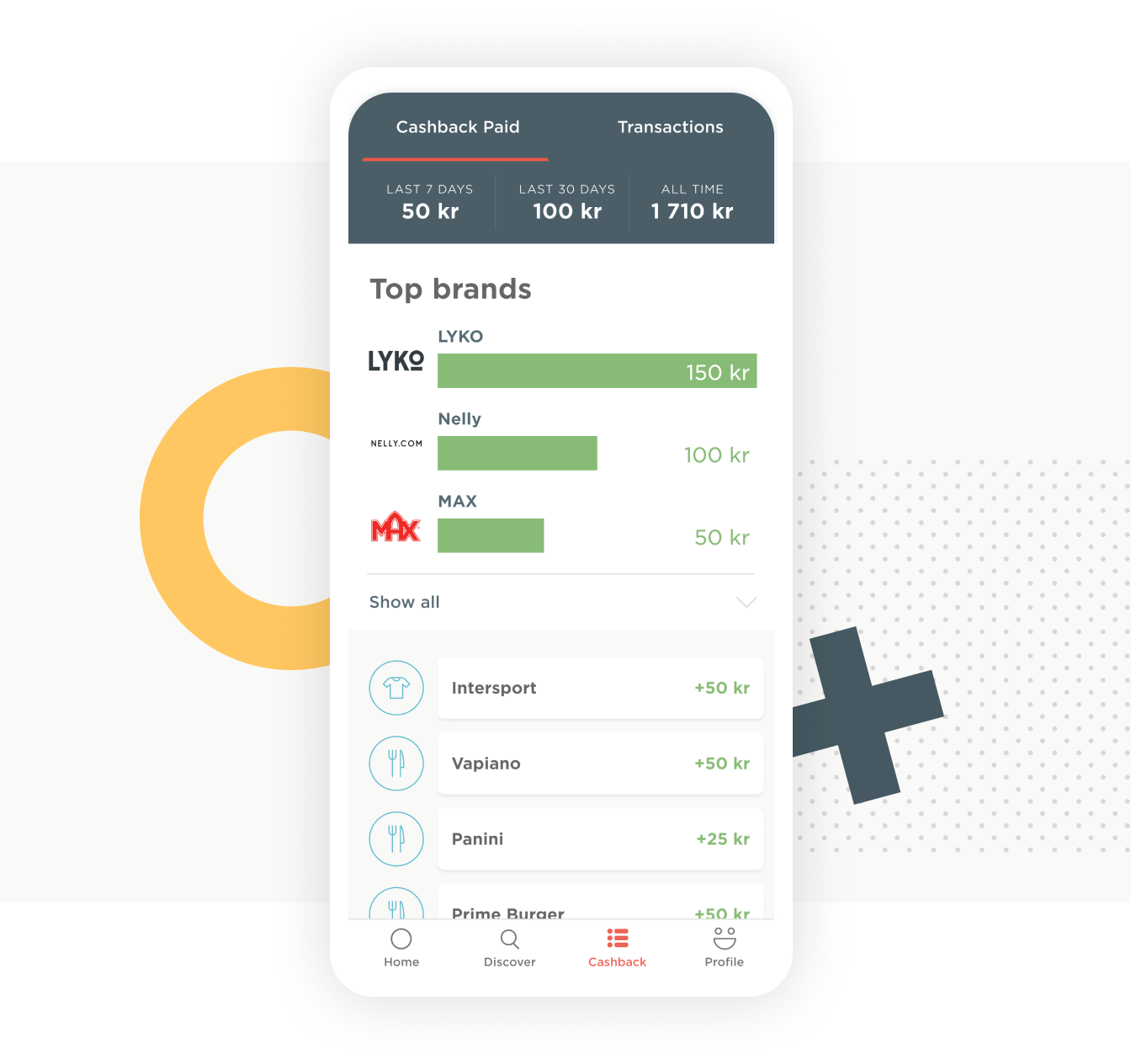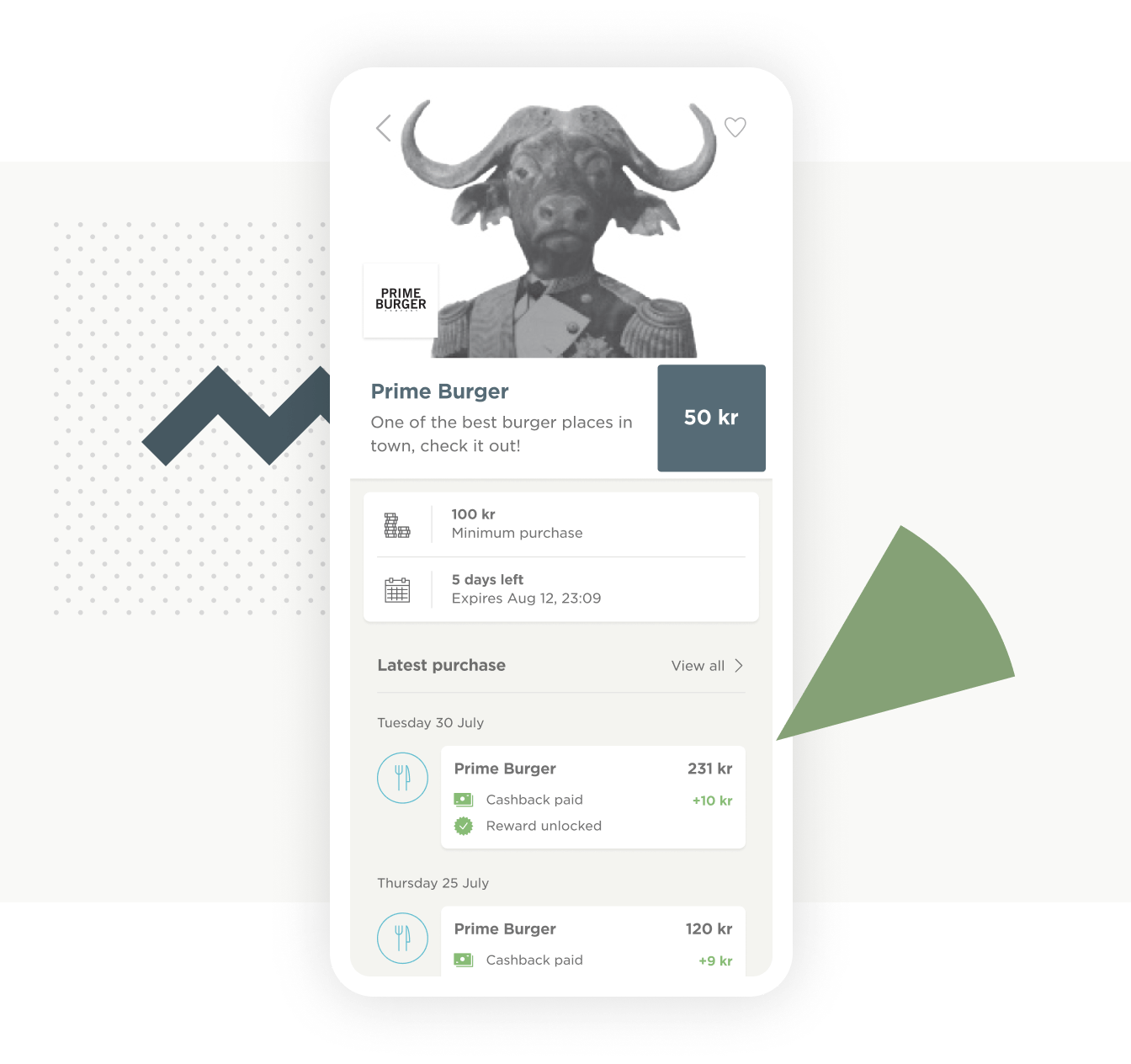 Offer Details
Gives users all available information regarding the offer and the merchant
Latest Purchase
Allow users to see their most recent cashback earned or rewards unlocked
Speak to an expert
Through our flexible API, combine all accounts in one view. Regardless of currency, product, integration model, or the account provider.
Precise targeted campaigns for either New Customers or Customer Retention
Inch ahead of nearest rivals and competition
Avoid unnecessary marketing costs and pay only for actual purchases
Utilise transaction data to reveal spending behaviours and patterns
Get to know more about
our Beyond Banking products